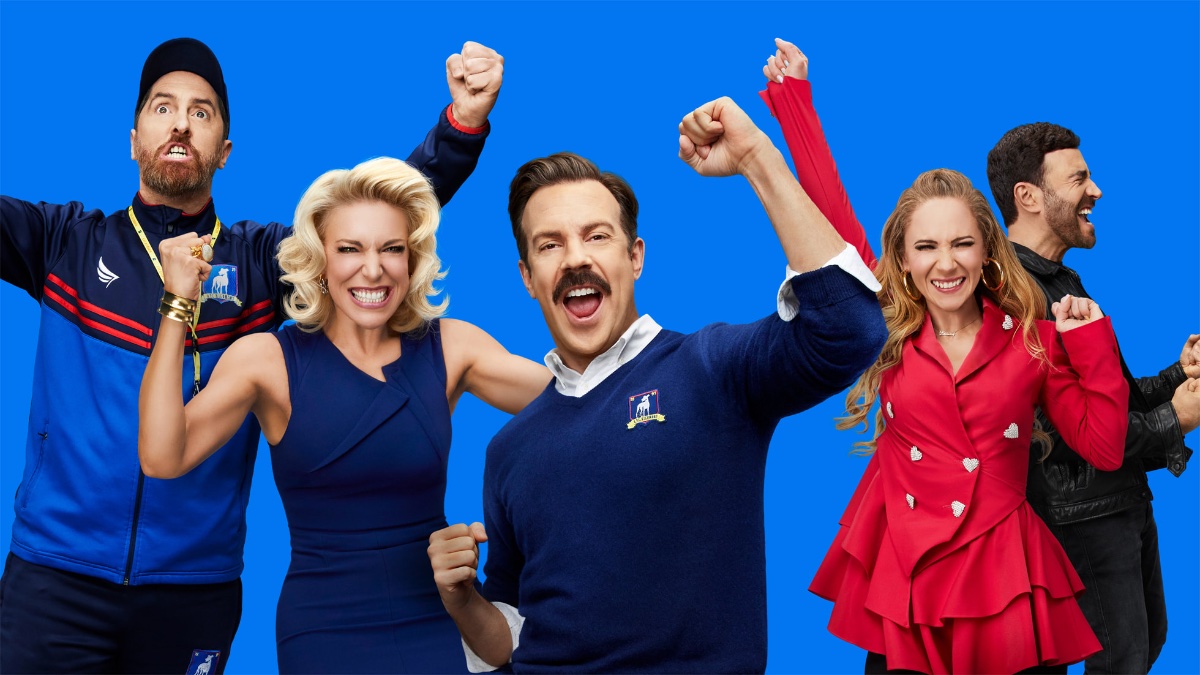 'Ted Lasso' Hits Series-High Ranking On Nielsen Streaming Charts : Tech Live Trends
As the Season 3 finale (and potential series finale) approached, Apple TV+'s "Ted Lasso" series made its way to No. 4 on Nielsen's overall Top 10 list for the week of May 15 to May 21 with 769 million minutes viewed. 
That marked its highest ranking on the Nielsen list to date. During this interval, Episode 10 was released, indicating that the viewership for the series could increase even more leading into the finale  when new Nielsen numbers are released.
About Apple TV+
Apple TV+ is available on the Apple TV app in over 100 countries and regions, on over 1 billion screens, including iPhone, iPad, Apple TV, Mac, popular smart TVs from Samsung, LG, Sony, VIZIO, TCL and others, Roku and Amazon Fire TV devices, Chromecast with Google TV, PlayStation and Xbox gaming consoles, and at tv.apple.com, for $4.99 per month with a seven-day free trial. 
For a limited time, customers who purchase and activate a new iPhone, iPad, Apple TV, Mac or iPod touch can enjoy three months of Apple TV+ for free. For more information, visit apple.com/tvpr and see the full list of supported devices.