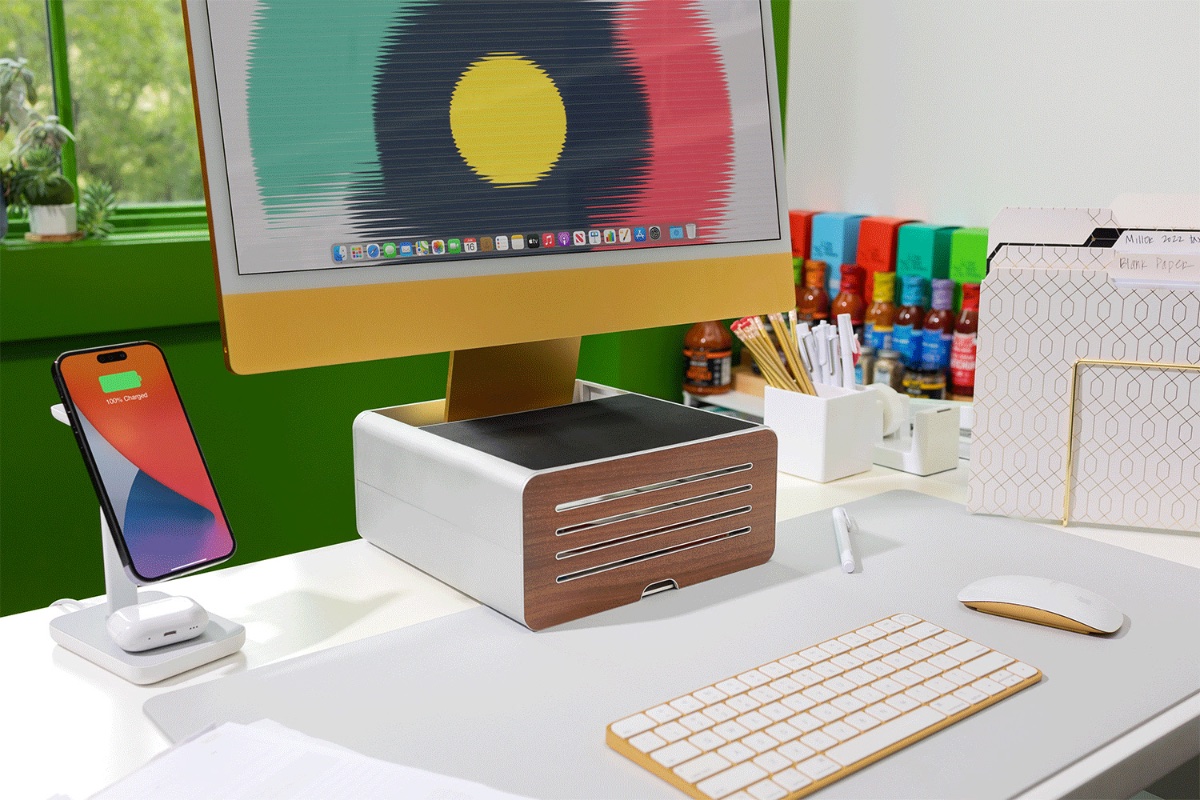 Twelve South's HiRise Pro is now available in a silver finish – Tech Live Trends
Twelve South's US$149.99 HiRise Pro — an elevator/gear garage for Studio Displays and iMacs — is now available in a silver finish.
It provides four options to adjust your display to the perfect, ergonomic height for you. There's there's no extra height-adjustment add-on for Studio Display needed.
You can use it to hide hard drives, personal items, or extra cables inside to keep your desk clutter-free. You can switch the front plate from silver to walnut to customize your space. And you can set your iPhone, keys, or sunglasses on the soft, padded vegan leather top.
The iPhone 15 line-up hasn't debuted yet, but, hey, let's look at rumors for the 2024 models. In a note...