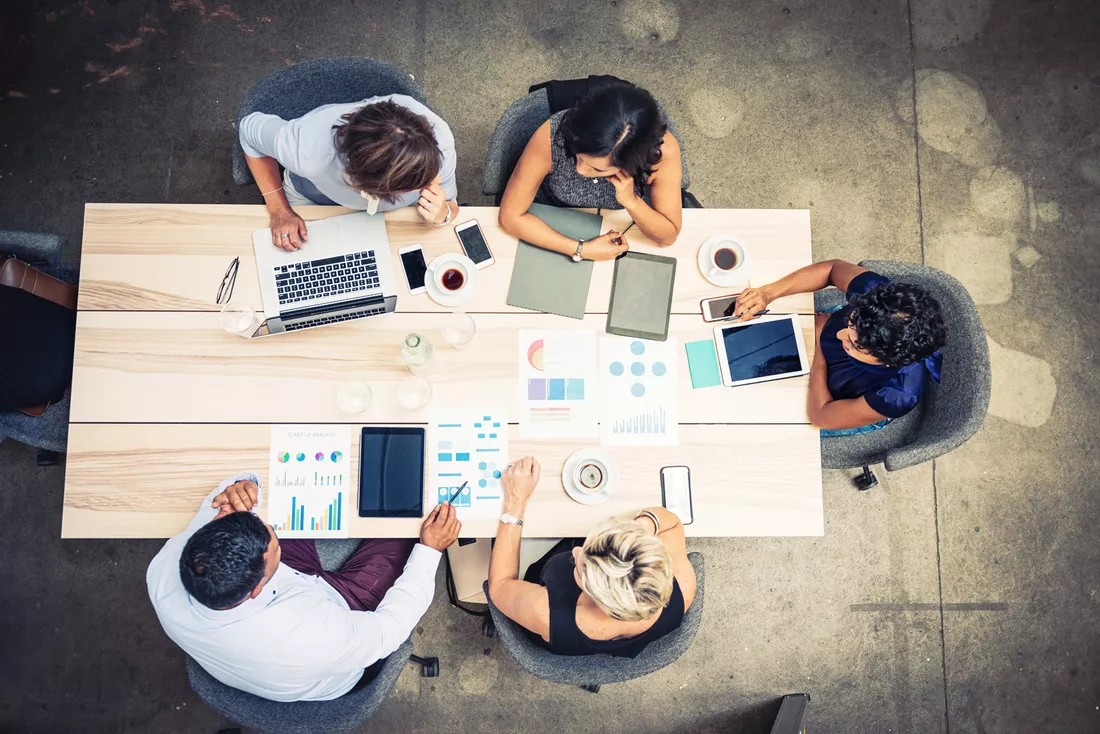 Choosing the Right Dynamics 365 Implementation Partner for Your Business
Microsoft Dynamics 365 is an integral tool to achieve success in many industries today. The comprehensive suite of applications enables seamless omnichannel experiences and positively impacts the ever-expanding activities of contemporary businesses.
As such, selecting the ideal fit from a range of Dynamics 365 implementation partners is a decision that can define the efficiency of a company's operations going forward. Before that, however, one should understand just what usage of the application entails.
Let's explore that.
What is Dynamics 365?
Microsoft Dynamics 365 comprises a collection of business applications that offer diverse tools for both customer relationship management and enterprise resource planning. These applications aid enterprises in overseeing multiple facets of their business operations, enhancing customer engagement, and optimizing workflows. Within the scope of Microsoft Dynamics 365 are various modules that cater to these needs, some of which include:
Sales

Customer Service

Field Service

Marketing

Finance

Operation
Understanding CRM and ERP
The two terms are an integral part of any business discussion. CRM is a strategy and set of technologies that businesses use to manage interactions and relationships with customers, both past and present. It involves processes and tools to organize, track and analyze customer interactions, sales activities, marketing efforts and customer service interactions. CRM systems help businesses improve customer satisfaction, enhance sales performance, and build stronger customer relationships.
ERP, on the other hand, refers to a suite of integrated applications that assist organizations in managing their core business process, such as finance, human resources, procurement, manufacturing, inventory management, and more. ERP systems provide a centralized platform for data management, allowing different departments within an organization to share and access information seamlessly. This integration leads to improved efficiency, better decision-making and a holistic view of an organization's operations.
Benefits of using Dynamics 365 
Utilizing Dynamics 365 in collaboration with a proficient implementation partner can provide your organization with an extensive array of advantages.
Here are some of them:
Dynamics 365 provides a suite of interconnected applications that cover various business functions such as sales, marketing, customer service, finance, operations, and more. This integration promotes seamless data flow and collaboration across departments.
Dynamics 365 streamlines and automates various business processes, reducing manual tasks and enabling a company to focus on core operations. Dynamics 365 fosters collaboration by centralizing data and communication. Teams can work together more effectively and share data.
Dynamics 365 is highly flexible, allowing an organization to start with the applications that are needed and expand as the business grows. One can easily add new users, features, and modules as required.
As a cloud-based solution, Dynamics 365 offers flexibility in terms of access. Users can work from anywhere with an internet connection, promoting remote work and accessibility.
The platform offers built-in reporting and analytics tools that allow a business to gain insights from data, make informed decisions, and identify trends to drive business growth.
With tools like Dynamics 365 for Sales and Customer Service, businesses can enhance customer engagement, improve response times, and provide personalized experiences that drive customer loyalty.
Microsoft regularly releases updates and enhancements to Dynamics 365, ensuring that an organization benefits from the latest features, security patches, and improvements without the need for extensive manual upgrades.
Choosing the right partner for your Dynamics 365 needs
The extent of the benefits gained from Dynamics 365 is dependent on the efficiency of an implementation partner. Selecting the appropriate partner for your Dynamics 365 requirements is a critical choice that can impact a company's trajectory.
Here's some things to keep in mind while making a choice:
Understand your priorities 
Clearly outline your business goals and objectives for implementing Dynamics 365. Understand the specific modules or features you need and the challenges you're trying to address. Be sure to keep budgetary considerations in mind.
Type of Implementation Partner
Consider the scale and capabilities of the partner's organization. Larger partners might have more resources but could also be less personalized. Smaller partners may provide more personalized attention but might have constraints in terms of resources.
Keeping pace
Dynamics 365 is an evolving platform. Ensure the partner keeps pace with the latest advancements, updates, and trends in the Dynamics 365 ecosystem to provide innovative solutions that can adapt to any of your needs.
Tailoring to your business
The platform allows for a significant degree of personalization and customization. Additionally, it offers integration capabilities to connect with other applications and systems, creating a cohesive IT landscape. Depending on your requirements, you might need customizations or integrations with other systems. Evaluate the partner's capabilities in these areas.
Evaluate your options
Look for partners with a strong track record. Check certifications and client references to gauge their expertise in the specific Dynamics 365 modules you're interested in. A partner who understands your industry can provide more tailored solutions. They should be familiar with your industry's unique challenges and regulations.
Considering the future
View the partnership as a long-term relationship. Dynamics 365 implementations require ongoing maintenance, updates, and support. Choose a partner that you can see yourself working with for the foreseeable future.
Conclusion
By carefully evaluating these factors and conducting thorough research, you can choose a Dynamics 365 CRM and ERP partner that aligns with your business goals and sets you up for a successful implementation and long-term utilization of the platform.
If you're looking for the right Dynamics 365 implementation partner for your business, consult SoftArt today.
SoftArt specializes in providing Consulting, Migrations, Implementations, and 24×7 Support for a wide range of Products and ERP solutions. Over the course of the last 18 years, they have been engaged in a substantial number of ERP deployments, executions, and managed support endeavors.