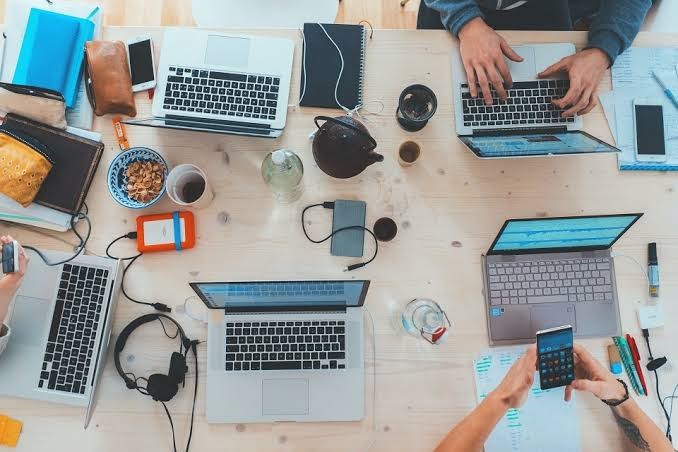 7 Keys to Attract Top Professionals to Tech Startups
Every top professional has certain 'things' that attract them. It's time to find out what those 'things' are.
Recruiting and keeping top professionals in such a highly competitive industry is typically difficult, especially if you're attempting to hire top tech experts. The number of skilled talents with the requisite abilities in such an ever-changing industry is declining. Consequently, many startups give up and recruit the first person they come across, even if they know they are not the ideal match for the firm. This is only a temporary fix to their problem.
Employing qualified applicants is crucial to whether a business succeeds or fails. According to studies and research, selecting the wrong team accounts for 14% of the causes of startup failure. As a result, new tech startups must work hard to acquire top tech talent.
Ordinarily, acquiring top professionals is a challenging task for startup businesses. However, by reading this article, you will uncover reliable methods for attracting top tech experts and gurus to your firm, with some further valuable facts and information. 
Without further ado, let's get started!
Job advertising: A brief guide to what it is and its advantages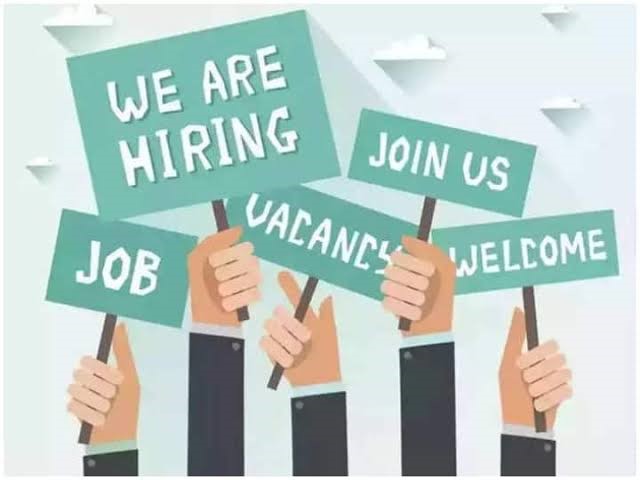 A fantastic job advertising campaign is vital for any company that wants to identify and recruit the top personnel while improving its employer brand.
Job advertising primarily aims to tell prospective employees about a new position and persuade them to apply. Businesses compose it interestingly, including information about the job opportunity, your organization, and the economic benefits you provide.
HR professionals typically post job openings on the following platforms:
The company's bulletin board 

Blogs and websites

Print publications

Publications relating to the industry

Paid ads

Social networking platforms 

Apps for mobile devices and browsers.
The following are notable benefits of an effective job advertising plan:
Be a magnet for the suitable candidates 
A well-written job advertising will target and attract your ideal applicants while excluding all other prospects. Recruitment marketing allows you to target distinctive prospects. You reach out to applicants with the talents and expertise you want by using social media networks and recruiting tools. It lets you focus on quality prospects, saving your firm time and money.
Save time, energy and resources
A well-executed job advertising campaign will save your firm and marketing department time and money in hiring. Furthermore, focusing exclusively on qualified prospects reduces the likelihood of wasting time and money on job applications suitable for your organization.
Job advertising assists a firm in becoming more data-driven by offering the resources and insights needed to make intelligent recruiting decisions. Companies that use recruiting software will track candidate data and performance over time. It aids in identifying patterns and trends that companies will use to better their employment process. Companies will also discover more about possible applicants by using social media networks. It enables them to focus their recruitment marketing efforts on contacting more qualified prospects.
Most relevant tech skills every tech startup needs to have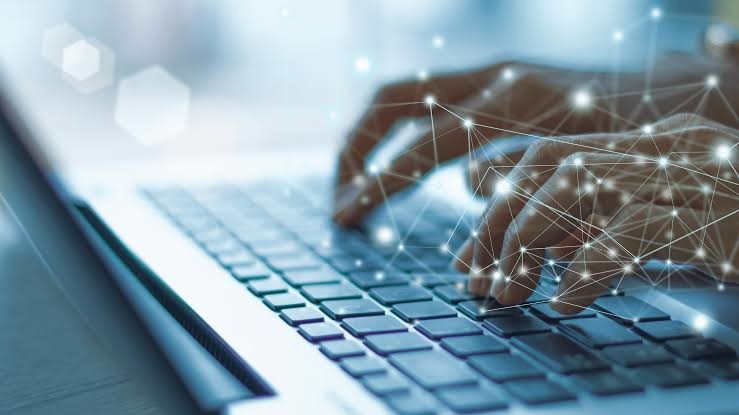 The reality is that a company is only as successful and exceptional as the team that helped found it, which is something that every startup must consider. Every company needs people willing to take responsibility and make their time worthwhile.
Here are a few relevant skills every tech startup must watch out for:
Code is what drives technology. The software, websites, and mobile apps consumers rely on would only exist with it. Currently, the programming language abilities required by enterprises vary based on the platforms that comprise internal tech stacks.
JavaScript and SQL are unquestionably essential programming language abilities to have. The same as C++. In addition, because of the rise of artificial intelligence and big data, other languages, such as Python, are becoming more popular and in high demand.
Understanding the intricacies of the programming languages companies use is critical. A portfolio of diverse coding and programming language skills or certifications will help a 'tech bro' get their foot in the door.
Ideas come to life when coded into an app or a website. Nevertheless, a developer's view of how an app or site should work differs significantly from the end user's.
UX/UI is concerned with a product's ease and usefulness for its target consumer. As a result, a UX designer considers the entire process of relationship-building between a user and your business at all phases, intending to make them the most comfortable, satisfying, long-lasting, and ultimately valuable to all stakeholders.
Evaluating apps and platforms from the user's perspective necessitates a combination of human and technical abilities. The capacity to act as an intermediary also helps firms provide better consumer experiences.
Data science and analytics 
There are many unknown variables when starting a business. Therefore, data analytics is a surprisingly simple technique to expedite information gathering and make decisions that remove the uncertainty from expanding your organization.
What you discover through data analytics propels you to the next level. It provides robust, accurate information that answers critical questions about your marketing, users, product, productivity, and customer service, among other things.
Data analytics assist startups in uncovering additional potential prospects for streamlining operations and increasing earnings. It helps them identify issues, reducing the process of waiting for them to develop and taking appropriate action.
7 Ways to attract top professionals to your tech startup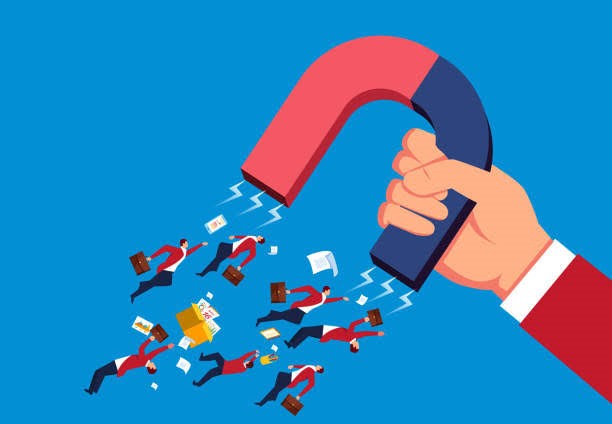 Since startups are very competitive and unstable, it takes a lot to persuade prospective prospects to apply to a small startup rather than a bigger one. Many startups have less cash and fewer perks than bigger organizations. Even as a small business, you can establish a competitive pay plan and become an employer of choice without breaking the bank.
Follow these seven proven strategies for attracting the best talents and watch your startup become a haven for top professionals:
Sell your organisational culture
Begin by clarifying what you stand for if you want to attract the attention of highly skilled and experienced individuals. Explain your company's mission and vision. A compelling cause frequently appeals to the most sought-after applicants than a brand name.
Indeed, being the "new kid on the block" has significant advantages in terms of recruiting. Many outstanding applicants are drawn to fresh starts and the chance to grow a firm.
Create career advancement opportunities 
Another way startups outperform larger firms is by providing more outstanding options for career progression to their workers. Your current and prospective workers and recruits have the opportunity to be a part of something innovative and exciting.
Make these possibilities known to staff and future job prospects. Inform them that working at a startup will give them additional opportunities to be heard, make a difference, and advance in their careers.
Offer enticing perks and benefits 
You'll need to provide a broader selection of incentives and extra bonuses to attract the top staff.
While giant firms may afford to provide in-house massages, staff getaways, and catered lunches, benefits can be relatively inexpensive. Providing taxable wellness stipends is an excellent place to start. Other prominent perks include remote work options, paid time off, flexible working hours, economical healthcare coverage, etc.
Build and have an online presence
Applicants are more inclined to apply to organizations they follow on social media platforms like LinkedIn. Utilize social media to spread the word about your firm.
Explore sites such as LinkedIn, Twitter, and Facebook. Engage in discussion community forums to network with other professionals. This allows you to contact these peers directly about future possibilities or to spread the news within their network.
Develop a solid employer brand 
Most highly-qualified tech professionals desire to be identified with a positive brand in their working life.
As a result, you should maintain a favourable reputation and ensure that word-of-mouth and publicly available information portray you well.
You will have a greater chance of recruiting the top tech talent if you link your messaging with the issues that matter to your employees, i.e., developing your brand with your employees in mind.
Write a winning job advert post
Crafting an excellent job description guarantees success in recruitment. Elite applicants want exceptional job descriptions that stand out among the multitudes of available job posts.
Keep things simple and sweet. It should clearly state the qualities you need in a candidate. Simplify the burden by focusing on the most critical job obligations.
Furthermore, the writing should give the candidate an idea of your firm's ideals. You may include a paragraph on the work environment and culture.
Explore your existing employee network 
Set up an employee referral program that rewards suitable applicants for referring them. Exceptional talent is frequently connected to other great talents. If your staff are passionate about their jobs and your company, they will be among your finest salesmen and will promote your brand to others.
'Technically', you're good to go
As a tech company, you provide chances for workers only sometimes available at more giant corporations. You can recruit the ideal people even in a tight labour market using your employer brand and the other ideas in this article.
Recruiting tech talent is a hurdle you can only overcome by changing your strategy. You must implement company-wide improvements to make your firm appealing to highly competent applicants interested in more than just the income.