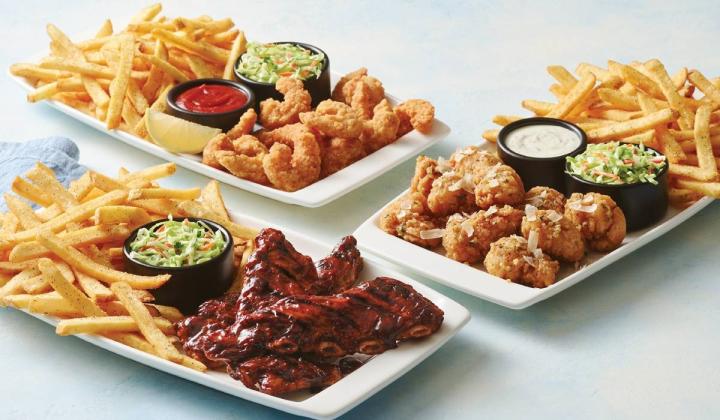 Applebee's 2 for $24 Menu Special
First, pick one appetizer to share from these selections:
Two Side Salads (house or Caesar)
Boneless Wings
Spinach & Artichoke Dip
Mozzarella Sticks
Onion Rings
Then pick two full size entrees from these selections:
Whiskey Bacon Burger ($2.50 Extra)
Classic Burger
Classic Cheeseburger
Fiesta Lime Chicken
Grilled Oriental Chicken Salad
Half Back Double Glazed Baby Back Ribs ($2.50 Extra)
Oriental Chicken Salad
Riblet Plate
Riblet Platter ($3.00 Extra)
6 oz Top Sirloin
Bourbon St. Chicken & Shrimp ($2.50 Extra)
3 Cheese Chicken Pasta ($2.50 Extra)
8 oz Top Sirloin ($2.50 Extra)
More details on the 2 for $24 special at: https://www.applebees.com/en/menu/2-for-222630 
Prices vary by location.
TikTok has quickly established itself as one of the most popular social media platforms nowadays. This is especially true for...