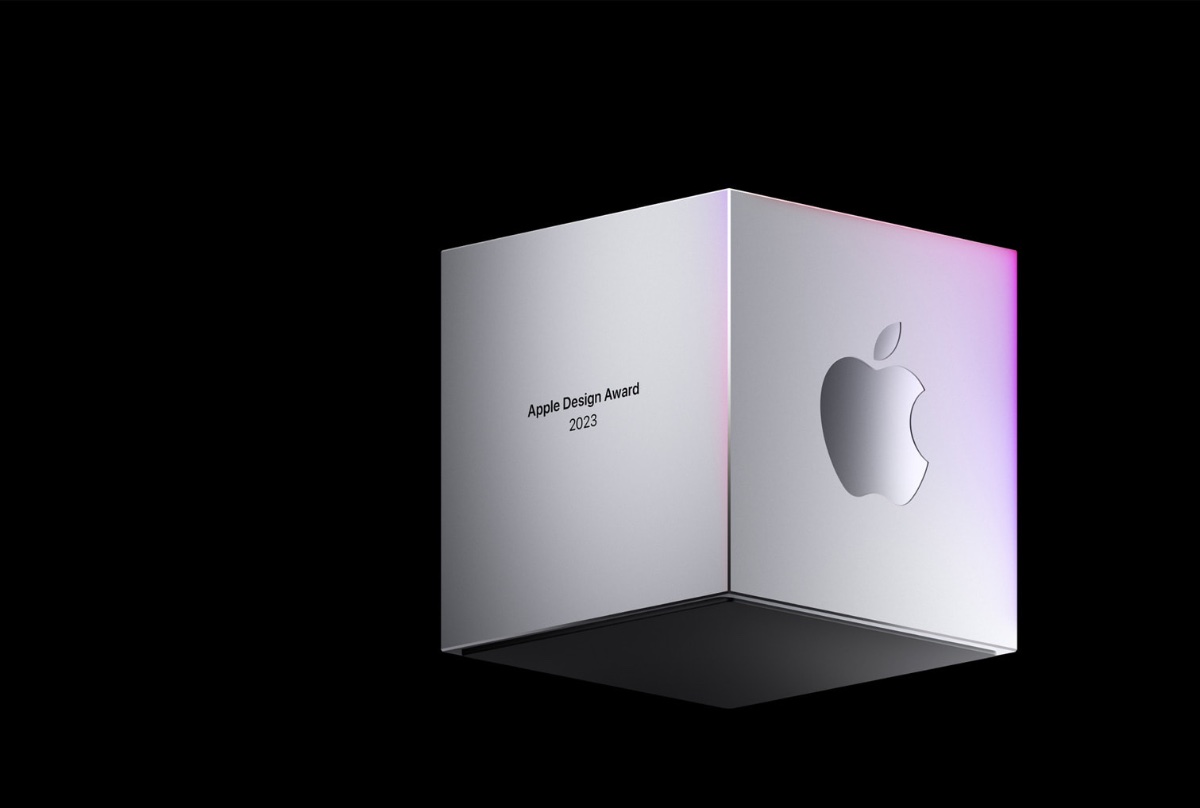 Apple announces winners of the 2023 Apple Design Awards : Tech Live Trends
Apple has announced the winners of its annual Apple Design Awards, celebrating 12 best-in-class apps and games.
Six different categories recognize one app and game each for inclusivity, delight and fun, interaction, social impact, visuals and graphics, and innovation. The winners were chosen from 36 finalists, all of which demonstrate outstanding technical achievement.
Here is a list of the winners and the app's description
Inclusivity
Winners in this category provide a great experience for all by supporting people from a diversity of backgrounds, abilities, and languages.
App: Universe — Website Builder
Developer: Universe Exploration Company (United States)
By reducing complexity and removing barriers to entry, Universe makes website building possible for everyone. The app empowers people to create their perfect online storefront, artist home, community group page, or personal web presence, all while implementing features like Dynamic Type and VoiceOver to make Universe accessible to as many as possible.
Game: stitch.
Developer: Lykke Studios (Thailand)
With cross-generational appeal, stitch., an Apple Arcade title, brings the calming, meditative art of embroidery to its users. As the game progresses, designs increase in difficulty while background music lulls players into a state of tranquility. With support for multiple languages and custom accessibility options for those with color blindness, low vision, and motion sensitivities, everyone can join in on the fun.
Finalists for this category include Passenger Assistance by TRANSREPORT, Anne by Alessandro Di Maio, Ancient Board Game Collection by Klemens Strasser, and Finding Hannah by Fein Games GmbH.
Delight and Fun
Winners in this category provide memorable, engaging, and satisfying experiences that are enhanced by Apple technologies.
App: Duolingo
Developer: Duolingo, Inc. (United States)
More than a decade after its launch, Duolingo continues to expand its comprehensive approach to learning languages through a redesigned experience and the introduction of new courses for endangered, indigenous, and fictional languages. Users come for the expanding catalog of dialogues and stay for the delightful characters and fun gamified experience, including quests, challenges, and leaderboards to keep learners engaged.
Game: Afterplace
Developer: Evan Kice (United States)
A vintage pixel adventure with a contemporary twist, Afterplace is an unforgettable indie role-playing game with a modern edge, balancing nostalgia, dry humor, and exploration. It's lovingly crafted for mobile and controlled by swipes and taps instead of virtual buttons. The game's clever onboarding grounds players in the world, and its intuitive one-handed control system makes it easy and fun to discover Afterplace's quirky surprises and hidden rewards.
Finalists for this category include Creme by The CREME Group Inc., Chantlings by IORAMA, Pocket Card Jockey: Ride On! by GAME FREAK Inc., and Knotwords by Zach Gage and Jack Schlesinger.
Interaction
Winners in this category deliver intuitive interfaces and effortless controls that are perfectly tailored to their platform.
App: Flighty
Developer: Flighty LLC (United States)
Flighty provides users with detailed flight maps, airport navigation, and delay forecasting — all through a beautifully designed app experience. With key information where it's needed most, an intuitive interface, and comprehensive live maps, Flighty makes navigating travel seamless. The app thoughtfully integrates Apple technology, including Siri Shortcuts, Apple Maps, Live Activities, and more, to keep travelers covered at every part of the journey.
Game: Railbound
Developer: Afterburn (Poland)
Interacting with Railbound delights with its simplicity, including an onboarding experience that noticeably leaves out words, points, and navigating through menus. Undoing and reworking mistakes is a breeze through the game's clever designs. With pristine animation and colorful visuals, Railbound is a polished puzzler that's easy to pick up and difficult to put down.
Finalists for this category include Shuffles by Pinterest by Pinterest, Inc.; Tide Guide: Charts & Tables by Condor Digital LLC; Automatoys by Idle Friday LTD; and Kimono Cats by HumaNature Studios Inc.
Social Impact
Winners in this category improve lives in a meaningful way and shine a light on crucial issues.
App: Headspace
Developer: Headspace (United States)
Bringing mindfulness to the masses, Headspace's thoughtful designs are tangible across its minimalist user interface, charming video content, and signature illustrations. Users can pick from a number of diverse voices to guide them through the app's expansive catalog of content that's suited for a range of needs, from lengthy guided sessions to a five-minute clarity break. The app's Apple Watch integration also brings a moment of mindfulness to one's wrist at any time.
Game: Endling
Developer: HandyGames (Germany)
In this side-scroller game, Endling casts players as a fox fighting to navigate a land charred by environmental disaster and human impact. Players are given the opportunity to build an immediate sense of empathy and connection to the lead character. The game's simple controls ensure that the story remains the focus of the gameplay rather than the interactions.
Finalists for this category include Duolingo by Duolingo, Inc.; Sago Mini First Words by Sago Mini; Hindsight by Team Hindsight; and Beecarbonize by Charles Games s.r.o.
Visuals and Graphics
Winners in this category feature stunning imagery, skillfully drawn interfaces, and high-quality animations that lend to a distinctive and cohesive theme.
App: Any Distance
Developer: Any Distance Inc. (United States)
Any Distance is a design-forward workout tracker, delivering shareable and dynamic graphics to its users. The app takes full advantage of Live Activities and Apple Watch integrations to collect and present fitness data, which can include not only traditional workouts like running and cycling, but also wheelchair exercise, stroller runs and walks, and recumbent bike rides. Enticing in-app collectable medals and an encouraging social community add to the fun and keep people motivated.
Game: Resident Evil Village
Developer: CAPCOM Co., Ltd. (Japan)
This horror adventure game delivers masterful visual detail powered by Apple silicon, ProMotion, Metal 3, and extended dynamic range. From Resident Evil Village's creepy castle to its decrepit factories, the graphics are among the most realistic and atmospheric delivered on Mac.
Finalists for this category include Gentler Streak Health Fitness by Gentler Stories LLC; Riveo by Forge and Form GmbH; Diablo Immortal by Blizzard Entertainment, Inc. and NetEase, Inc.; and Endling by HandyGames.
Innovation
Winners in this category provide a state-of-the-art experience through novel use of Apple technologies that set them apart in their genre.
App: SwingVision: A.I. Tennis App
Developer: SwingVision Inc. (United States)
With the combined powers of artificial intelligence and Neural Engine, SwingVision serves as a tennis coach that can help with every aspect of one's game. SwingVision's advanced video-tracking capabilities help to brilliantly evaluate form, highlight strengths, and suggest areas of improvement. Data is drawn not just from the camera, but through its Apple Watch integration, too.
Game: MARVEL SNAP
Developer: Second Dinner (China)
MARVEL SNAP features fantastic animations and delightful haptics that perfectly channel the personalities of each multiverse character. This collectible card game is redefining the genre through its brisk gameplay and innovative "snap" mechanic that instantly doubles the stakes and introduces whole new layers of strategy to the game.
Finalists for this category include Camo by Reincubate Ltd.; Rise: Energy & Sleep Tracker by Rise Science Inc.; Resident Evil Village by CAPCOM Co., Ltd.; and stitch. by Lykke Studios.
To learn more about the Apple Design Award winners and finalists, visit developer.apple.com/design/awards or the Apple Developer app.