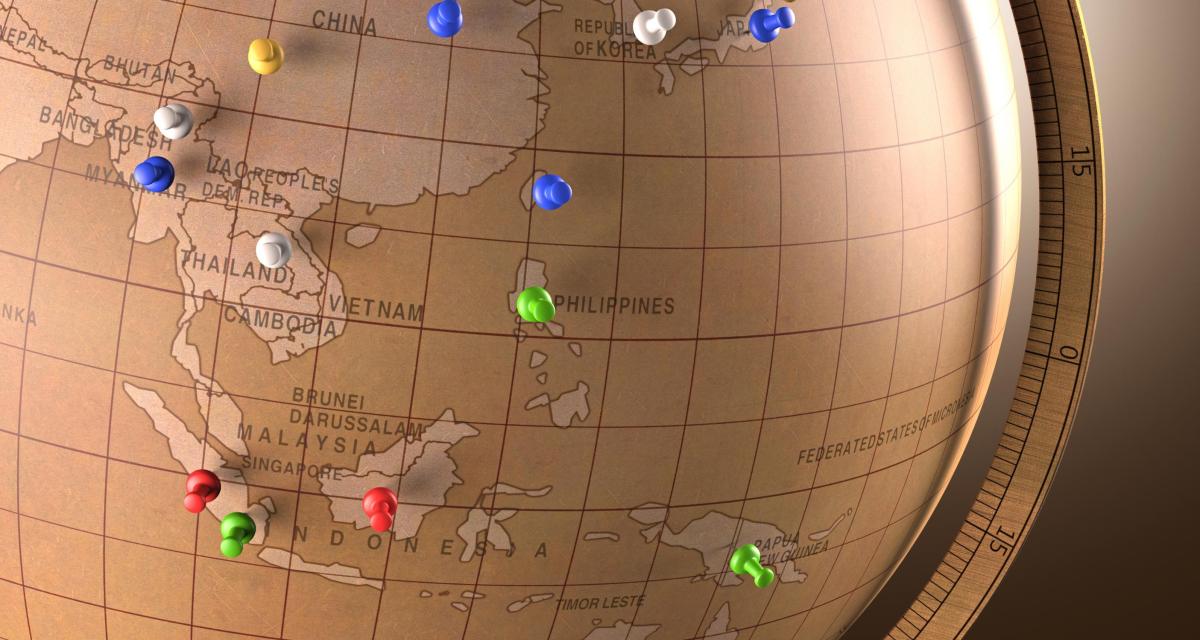 Collaborative Fund backs Korea's Sopoong Ventures to grow its footprint in Asia
Venture capital firms often open a physical office or hire local investors to make inroads into new markets, especially when expanding internationally.  
But funds are increasingly exploring a variety of other routes into new markets to shore up their deal flow. Most recently, a16z unveiled its fund-of-funds plan to invest in earlier-stage companies, and Sequoia Capital has built out programs for early-stage startups.
Collaborative Fund made a different choice. The U.S. venture capital firm recently took a strategic investment in a Korean social impact-focused VC called Sopoong Ventures to broaden its investment activities in Asia. The U.S. VC did not participate in the Korean VC fund as a limited partner, a more common route; instead, it took a direct investment, acquiring a minority stake in the Korean VC firm. The two VCs did not disclose the stake size nor its valuation when asked. TechCrunch talked with both separately.
This is not the first time that Collab Fund made a strategic partnership with a VC firm, founder and managing partner of Collaborative Fund Craig Shapiro told TechCrunch, but it has never disclosed the firms, regions, or stake sizes before this latest foray.
Through the strategic investment, both Collab and Sopoong want to strengthen their deal-sourcing pipelines for investing in tech companies in Asia with a focus on climate tech and sustainability, Max Han, CEO of Sopoong, said in an interview with TechCrunch.
Last July, Collab set up a $200 million fund called Collab SOS to double down on sustainability. Two of its recent investments out of that fund include Ph7, a Vancouver-based startup that extracts critical metals from e-waste using a proprietary process that eliminates the need for toxic chemicals and high-temperature furnaces; and Noya, a San Francisco-based direct air capture startup.
Collab invests in Series A or later stages, while the Korean VC focuses on seed rounds, Han said, adding that Sopoong will search for early-stage startups in South Korea and Southeast Asia to invest in, with Collab Fund supporting those portfolios through follow-on investments in later-stage rounds. On top of that, it is expected that Collab will enable Sopoong's portfolio companies in Asia to make a foray into the North American market, Han noted. 
I spoke to Shapiro to hear why the U.S.-based VC firm chose the strategic investment with the Korean VC instead of opening a new office or hiring local investors in Seoul. Shapiro shared a few key factors that drove this decision. And I also asked Han about Sopoong's long-term plan via the strategic partnership.
TechCrunch: VC firms investing in their peers is a rare event in South Korea. Why did Collaborative Fund, a U.S.-headquartered VC firm, partner strategically with Sopoong instead of opening a new office or hiring local investors in Seoul? 
Shapiro: First off, access to deal flow. Partnering with Sopoong provides us [with] a direct channel to access promising Korean startups. Sopoong is well-connected to the local startup ecosystem and can refer to deals that match our investment focus. This is more efficient than trying to source deals from the ground up ourselves in a new market.
Next, local expertise. The team at Sopoong has on-the-ground knowledge and experience investing in Korean startups. They can help evaluate opportunities and navigate the local business and regulatory landscape. We can leverage their expertise as we explore the market.
Thirdly, cost efficiency. Making a strategic investment in an existing fund is far less capital and resource intensive than opening our own office. We can tap into their infrastructure and knowledge base instead of building our own from scratch. 
On top of that, the strategic partnership enables portfolio support. Sopoong can provide valuable support and connections for any Korean startups we invest in through them. They offer back-office services, networking and guidance on matters like recruiting top talent or raising capital in Korea. 
This strategic partnership model has worked well for us in other markets. We believe investing in Sopoong is the most effective and efficient way for Collab Fund to access promising innovation in South Korea right now.
TC: Why did you choose South Korea? And why Sopoong? 
Shapiro: South Korea is a very exciting market to participate in. Collab has a rich history in the country. We were one of the earliest backers of [Korean car-sharing startup] Socar (alongside Sopoong) and several other South Korean-born startups. Our investments in South Korea date back over a decade. We have found the ecosystem of entrepreneurs, investors, and limited partners in South Korea to be as strong and forward-thinking as any market in the world. 
(Shapiro declined to comment on whether it still has a stake in Socar or exited after Socar's IPO.)
TC: There's been a big slowdown in the investment in the U.S.; valuations are also down when rounds are closing: Korea has been following a similar pattern. How successful are Korean startups in courting investment from the U.S.? 
Shapiro: We believe market contractions are exactly the time you want to be investing. Data shows that innovation does not slow down or correlate to market conditions. As such, investing when valuations are more reasonable is an advantage to the firms that have access to capital. Collab Fund is fortunate in that we recently raised several new funds, which position us well for this time period. Korea is no different in this regard. At a high level, we view Korea as an incredible market with a rich history of innovation and entrepreneurship.
TC: What sectors do you want to focus on in South Korea?
Shapiro: Climate and sustainability will be the core focus, with an emphasis on fostering a more sustainable economy across materials, ingredients, energy, and supply chains. Many South Korean companies have a vested interest in sustainability, including major corporations such as SK, LG, GS, Hyundai, Kakao, and startups like Reco, MetaTexture and Armored Fresh.
TC: What strategic synergies does Collab Fund expect with Sopoong?
Shapiro: A strategic investment in the firm creates the greatest alignment of interests between Collab and Sopoong. Max (CEO of Sopoong) and the Sopoong team are meeting entrepreneurs very early in their journey and have a proven track record backing some of the leading companies pushing the world forward. We are excited to collaborate and share experiences to better support one another's portfolio companies and the broader Collaborative network. 
We are excited by the early results of our Shared Future initiative, which has brought us an incredibly rich, diverse and global pipeline of very early-stage climate-focused companies. (Collab's entire portfolio here.) We hope to work with Sopoong to make this an even greater success – with a stronger presence in South Korea.
TC: What is Sopoong's long-term goal with the strategic partnership with Collab? Would the partnership help Sopoong make investments in the U.S.?
Han: So far, Sopoong Ventures has invested in more than 130 early-stage startups, 90% of which are based out of South Korea. With the partnership, Sopoong hopes to expand its investment horizons beyond Korea to Southeast Asia to North America.
In addition, we plan to participate in seed-round startups in the U.S. through Collab Fund.
TC: I haven't seen any U.S.-based VC that has made strategic direct investments in a South Korean VC. Is this common, or is it the first case in South Korea? 
Han: I've often seen U.S.-based venture capitalists in Korean VC funds as limited partners, but I don't think I've ever seen a direct investment in a Korean VC.