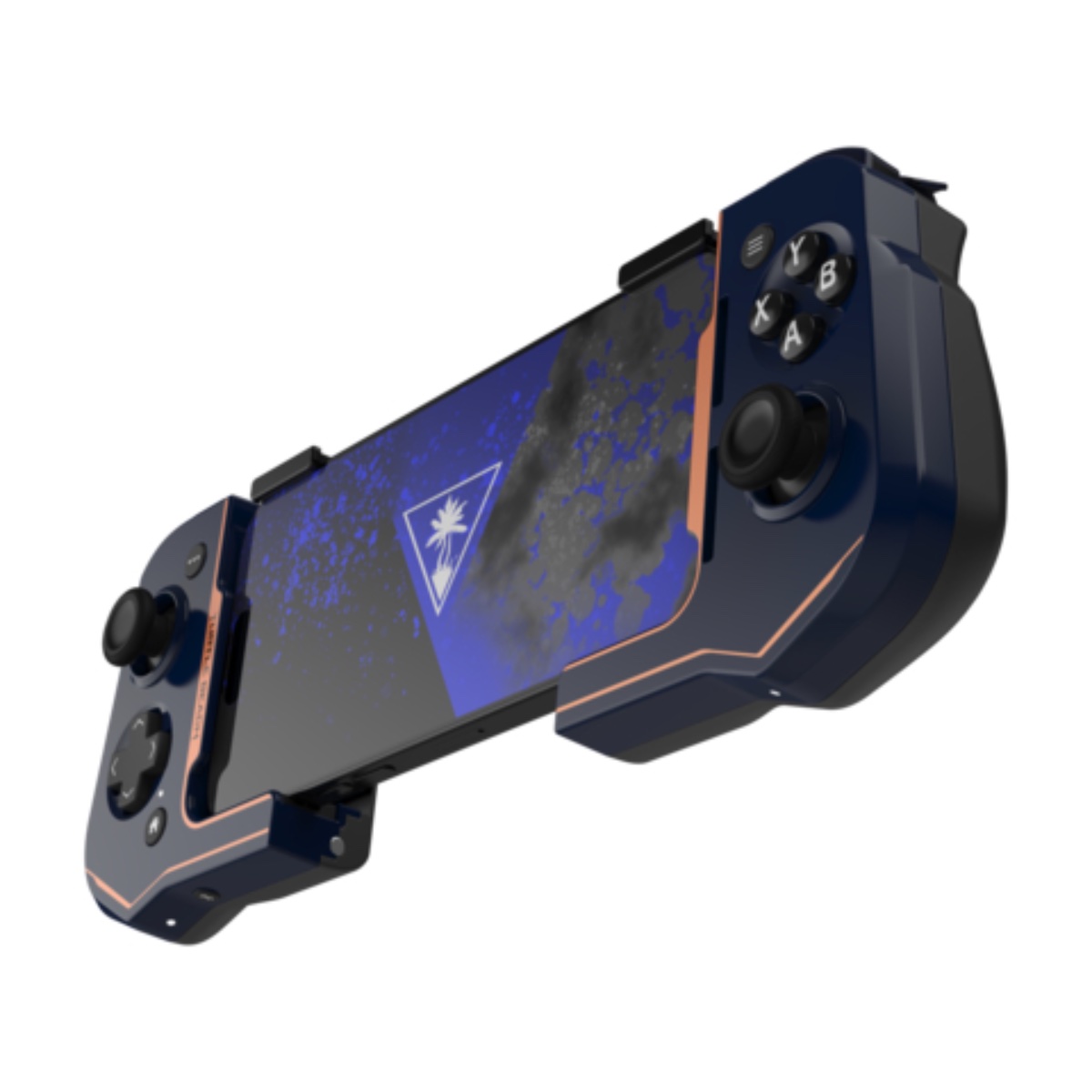 Turtle Beach's Atom Controller Is Coming to iPhones – Tech Live Trends
Gaming accessory maker Turtle Beach Corporation says their "hyper-portable" Turtle Beach Atom Mobile Game Controller is coming to iPhone users next month. 
The Atom Controller is a compact and portable mobile gaming controller with a two-piece design. Its two ergonomic grip modules fit every Apple iPhone 14, 13, 12, and 11 model, and adjustable spring-loaded clamps ensure there's no need to remove phone cases. When gaming with an iPhone placed in the middle, the two Atom Controller modules communicate with each other wirelessly using Turtle Beach's proprietary 2.4GHz wireless link. 
Low-latency Bluetooth connects lag-free to iPhones when cloud gaming on Apple Arcade, Xbox Game Pass, GeForce Now, Steam Link, and more, according to the folks at Turtle Beach. When it's time to stow-and-go, the two Atom modules magnetically combine to fit its included carrying case, and into a pocket. 
The new Atom Mobile Game Controller for iOS comes in a Cobalt Blue colorway. It's due to launch September 11, and is available for pre-order now at www.turtlebeach.com and participating retailers at a manufacturer's suggested retail price of US$79.99.