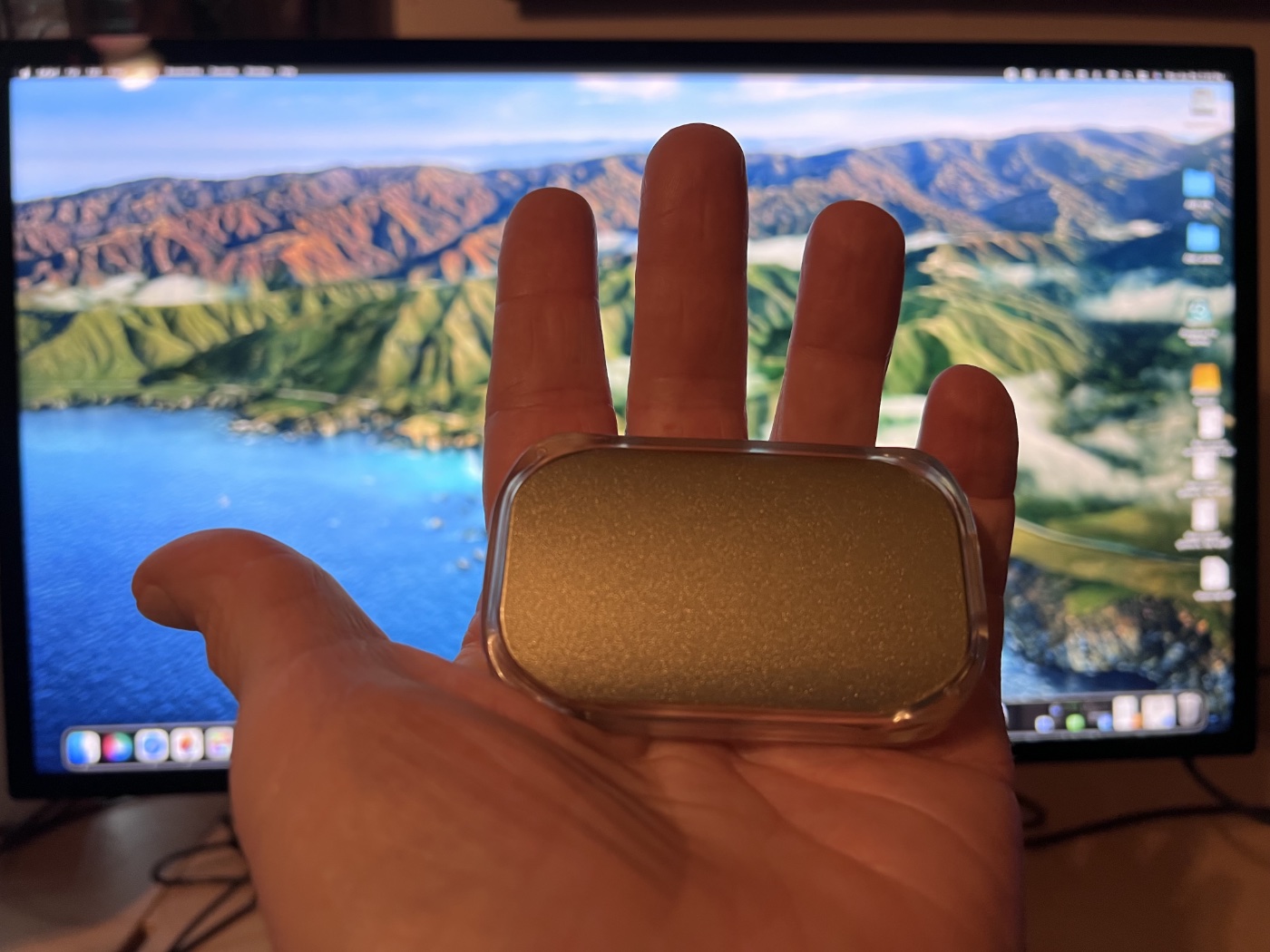 The Beetle X31 is an extremely fast, portable, handsome SSD : Tech Live Trends
SK hynix,the world's second-largest memory chipmaker, has released the SK hynix Beetle X31, its first solid-state drive (SSD) for consumers. Tech Live Trends got an advance copy, and I'm impressed.
It's extremely fast, extremely portable, and extremely handsome. How fast? The SK hynix Beetle X31can reach operating speeds of up to 10 gigabits per second (Gbps) while remaining cool thanks to its heat management features. The folks at SK hynix decided to maximize the performance of the X31 by applying DRAM as a buffer inside of the SSD. 
This means the the X31 can deliver a maximum sequential read speed of 1,050 megabytes per second (MB/second) and a maximum sequential write speed of 1,000 MB/s. This means you can transfer a 1GB file in just one second and transfer 500 GB of data while maintaining an optimal speed of over 900 MB/s. 
In addition to speed, it's also very portable. The X31 is easy to slip into a backpack, briefcase, or purse and take with you on-the-go. Shaped like — as you might guess from the name — a beetle, it fits in the palm of your hand. It only weighs 53 grams and measures 2.9 x 1.8 x .6 inches. And even though it meets 2-meter drop test meeting internal standards, it comes with a travel "bumper" case for protection. 
The X31's aluminum body with its smooth, round edges looks good and is very grippable. The X31 is compatible with Mac, Windows systems, Android phones, and game consoles. It's available in 512GB and 1TBoptions at US$71 and $93, respectively. The X31 comes standard with two USB cables (C-to-C and C-to-A) and a bumper case.
It would be nice if Apple didn't charge an arm and leg to increase the storage on Macs and iPad. However, it does, so options such as the X31 offer a great way to add more storage options to your devices without going bankrupt.
Tech Live Trends rating (out of 5 stars): ★★★★★