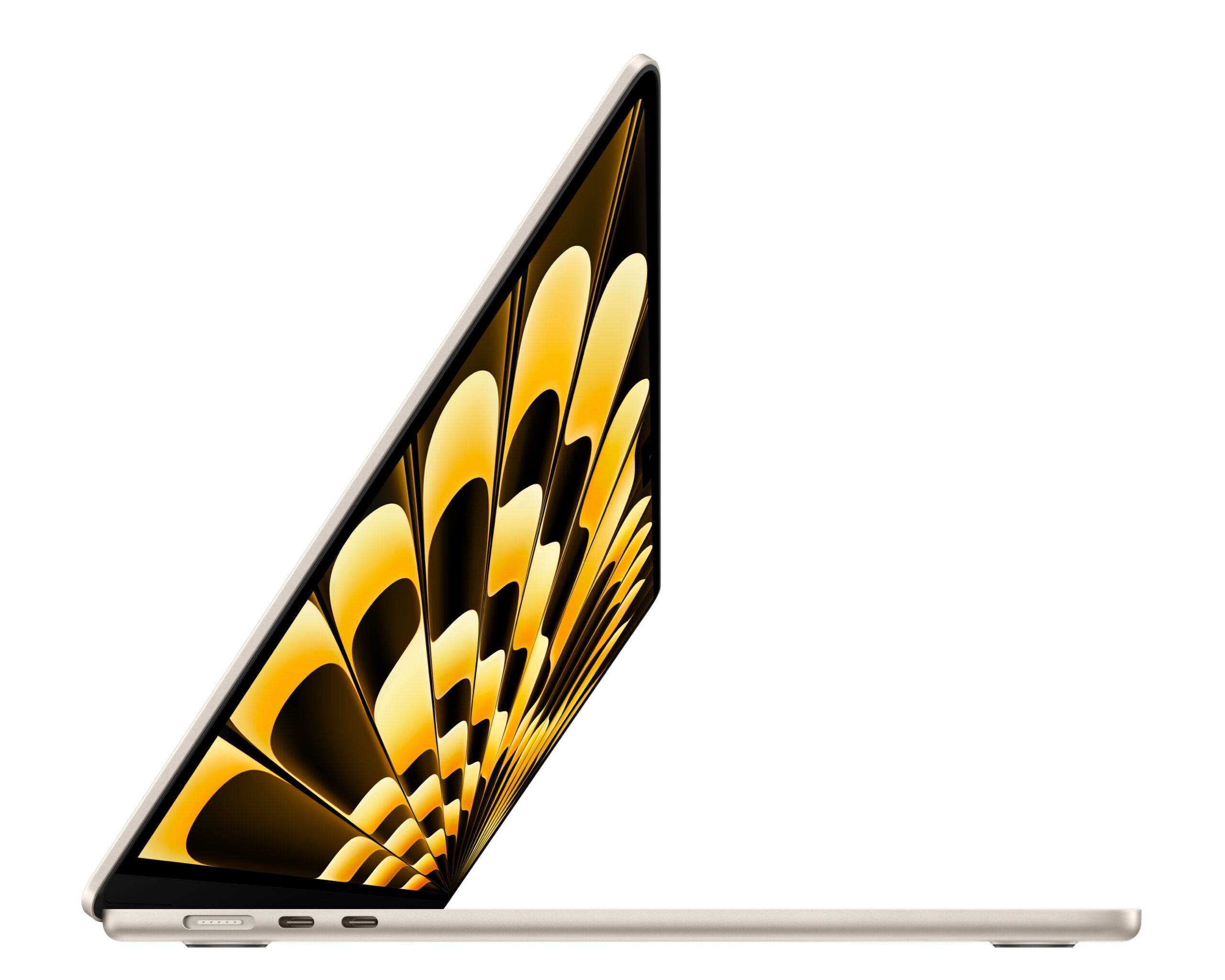 New 15-inch MacBook Air helps Apple see highest growth among major PC makers in quarter two : Tech Live Trends
The latest Canalys data reveals that the worldwide PC market decline slowed in quarter two (Q2) of 2023, with total shipments of desktops and notebooks down 11.5% year on year to 62.1 million units. However, it was good news for Apple's Mac.
Notebook shipments were down 9.3% annually, landing at 49.4 million units, while desktops faced a larger decline of 19.3% to 12.6 million units of shipments. 
Lenovo continued to lead the worldwide PC market, but underwent a large shipment decline of 18% year on year, dropping to 14.2 million units. Second-placed HP enjoyed a strong quarter, aided by healthy sales of Chromebooks in the US. Dell maintained third place but lost over two points of market share as its shipments declined 22%. 
Apple achieved the highest growth among the major vendors in Q2 2023, with shipments up 51% year on year. While it was boosted by the launch of the new 15-inch MacBook Air, its strong performance was mostly driven by a favorable comparison quarter due to the supply chain disruption it faced last year, according to Canalys.
Apple is the fourth largest global maker of PCs. The top five and their market share as of 2Q23 are, according to Canalys: Lenovo (22.9%), HP (21.6%), Dell (16.6%), Apple (11%), and Acer (6.4%). You should note that Canalys doesn't count iPads as personal computers; if it did, Apple's marketshare would be much higher. 
The Q2 decline follows two consecutive quarters where shipments declined by over 30%, according to Canalys. The second quarter volume represents a sequential increase in shipments by 11.9% and is a sign that the market is on track for accelerated recovery in the second half of this year, notes the research group. 
If you'd like to help support AWT (and help us reach our goal of eliminating ads),  consider becoming a patron. We offer at least three patron-exclusive posts each week. You can start at only $2 per month (though $5/month gets you the exclusives).