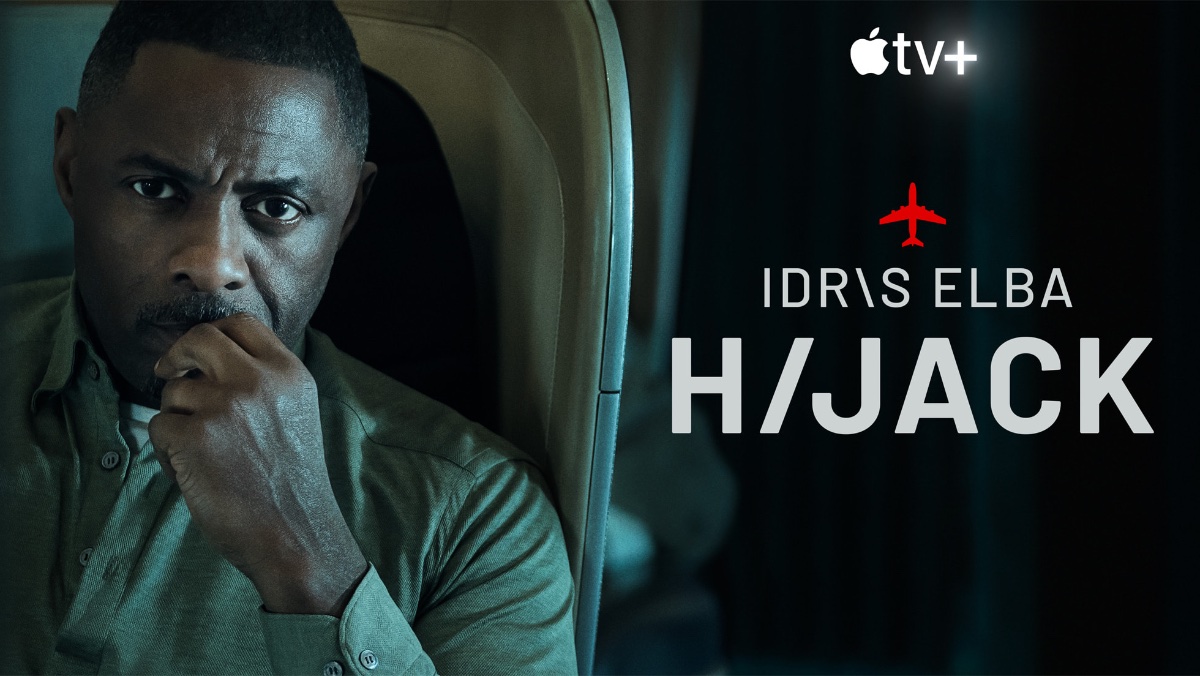 Idris Elba could continue to work with Apple TV+ after this week's 'Hijack' debut : Tech Live Trends
Idris Elba's high-profile partnership with Apple TV+ has run down following the launch of the thriller, "Hijack" this week, reports Deadline. However, the actor says he may continue to work with the streaming service. 
The deal with Elba and his Green Door Pictures outfit was struck in July 2020 and the only show to emerge from it was "Hijack." Speaking at a London press conference, Elba said "the cycle of the [first-look] deal has now gone through" but he could continue working with the streamer.
"First-look deals are a lot of kicking tires," he added. "You are trying to figure out what you can do together. Quite honestly, working with George and the others took a good two-and-a-half years really and you can't top that, not at this junction. Who knows what comes next but I'm very proud of the fruits of this deal."
About Hijack
Created by George Kay ("Lupin," "Criminal") and Jim Field Smith ("Criminal," "Truth Seekers"), who also wrote and lead directed the series respectively, the seven-part series also stars Emmy Award and NAACP Image Award winner Archie Panjabi ("The Good Wife," "Snowpiercer," "Blindspot"). "Hijack" takes flight on Apple TV+ on Wednesday, June 28, 2023, with the first two episodes, followed by one new episode every Wednesday through August 2.
Here's how the series is described: Told in real time, "Hijack" is a tense thriller that follows the journey of a hijacked plane as it makes its way to London over a seven-hour flight, and authorities on the ground scramble for answers. 
Elba stars as Sam Nelson, an accomplished negotiator in the business world who needs to step up and use all his guile to try and save the lives of the passengers — but, his high-risk strategy could be his undoing. Panjabi will play the role of Zahra Gahfoor, a counterterrorism officer who is on the ground when the plane is hijacked and becomes part of the investigation. 
The series also stars Christine Adams, Max Beesley, Eve Myles, Neil Maskell, Jasper Britton, Harry Michell, Aimée Kelly, Mohamed Elsandel and Ben Miles.
About Apple TV+
Apple TV+ is available on the Apple TV app in over 100 countries and regions, on over 1 billion screens, including iPhone, iPad, Apple TV, Mac, popular smart TVs from Samsung, LG, Sony, VIZIO, TCL and others, Roku and Amazon Fire TV devices, Chromecast with Google TV, PlayStation and Xbox gaming consoles, and at tv.apple.com, for $4.99 per month with a seven-day free trial. 
For a limited time, customers who purchase and activate a new iPhone, iPad, Apple TV, Mac or iPod touch can enjoy three months of Apple TV+ for free. For more information, visit apple.com/tvpr and see the full list of supported devices.