Here's one take on what an 2023 'Think Different' ads would look like
Remember the "Think Different" ad campaign Apple launched in 1997? It was one of the most brilliant ad campaigns ever conceived. Now it's been reimagined by Business.com (using AI) with ads for current cultural icons.
The "new" ads feature Steve Jobs, Jennifer Lopez, Taylor Swift, Neil deGrasse Tyson, Tina Fey, Jay-Z and Beyonce, LeBron James & Michael Jordon, Stan Lee, Lin-Manual Miranda, and Lady Gaga. (For what it's worth, I've previously proposed a "Think Different" poster to honor the late Steve Jobs.)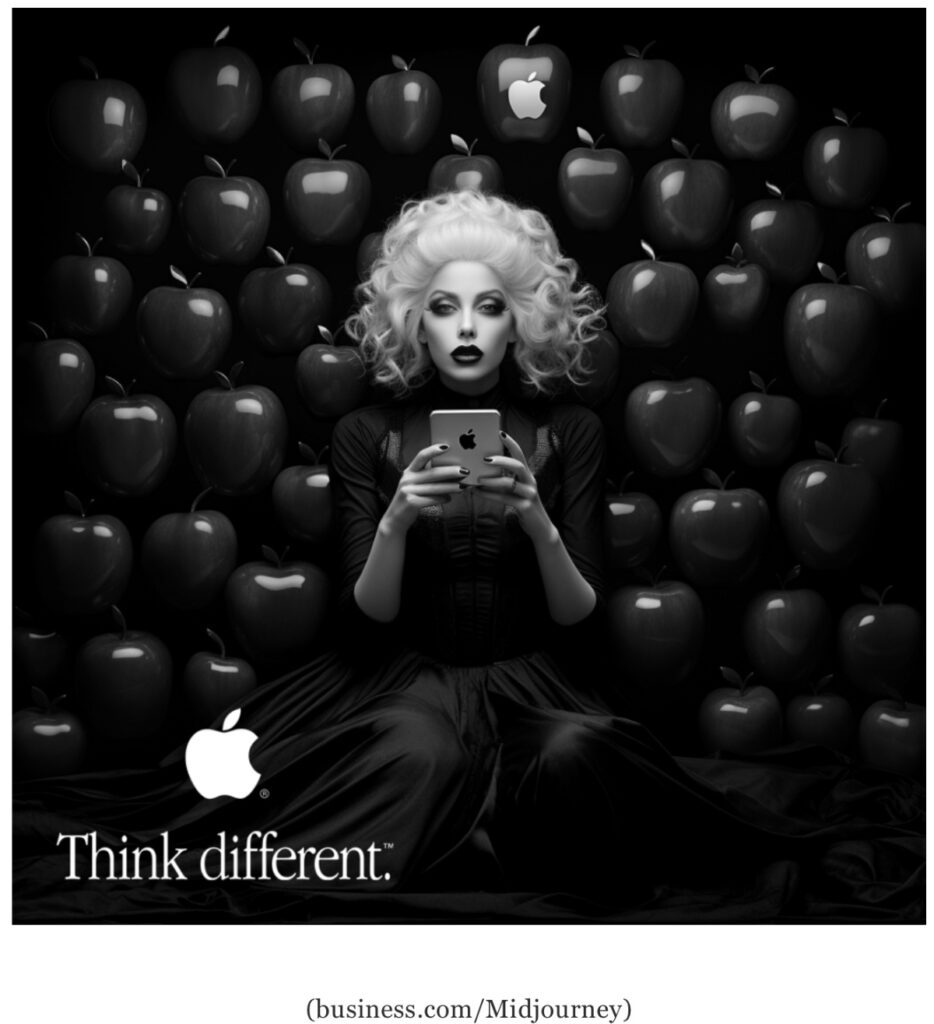 The "Think Different" slogan was created by the Los Angeles office of advertising agency TBWAChiatDay. It was used in a TV commercial, several print advertisements and a number of TV promos for Apple products. Shortened versions of the text were used in two television commercials, known as "Crazy Ones," which had a voiceover by actor Richard Dreyfuss. (There was also an unaired version featured the voice of Jobs himself.)
A one-minute commercial featured black-and-white footage of 17 iconic 20th century personalities: Albert Einstein, Bob Dylan, Martin Luther King, Jr., Richard Branson, John Lennon (with Yoko Ono), Buckminster Fuller, Thomas Edison, Muhammad Ali, Ted Turner, Maria Callas, Mahatma Gandhi, Amelia Earhart, Alfred Hitchcock, Martha Graham, Jim Henson (with Kermit the Frog), Frank Lloyd Wright and Pablo Picasso. You could also get posters of most of these icons with the "Think Different" logo.
If you'd like to help support AWT (and help us reach our goal of eliminating ads),  consider becoming a patron. We offer at least three patron-exclusive posts each week. You can start at only $2 per month (though $5/month gets you the exclusives).