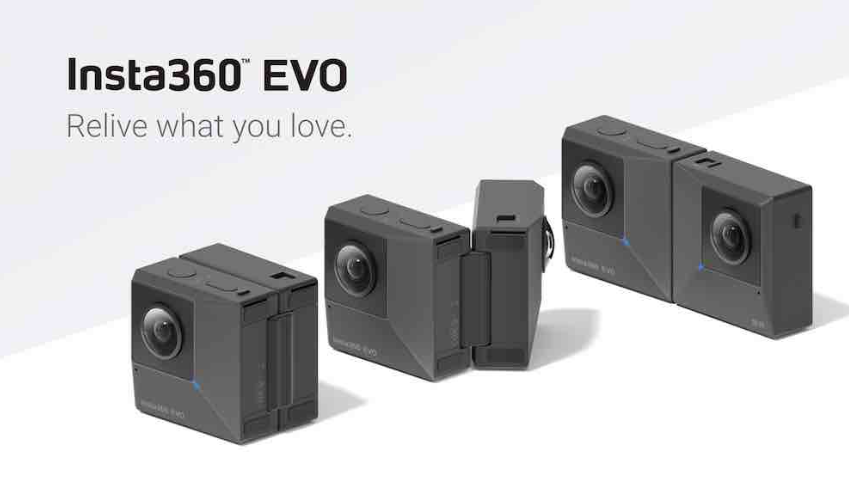 Canon Showcases a Prototype 180- and 360-Degree VR Consumer Camera
During the Photo Next 2023, Canon introduced a new virtual reality prototype camera. No release date has been announced yet for the convertible camera that can capture 180-degree 3D content and 360-degree videos.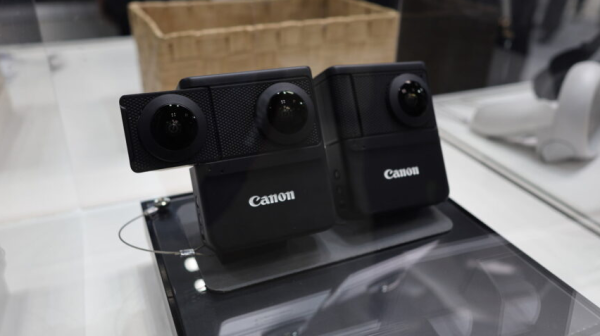 The photography trade show attracted eighty-five companies that exhibited their products. Canon stole the show with its folding hybrid concept VR camera which can capture 180-degree stereoscopic and 360-degree monoscopic videos and photos. The camera is designed with a nifty folding mechanism.
The camera can capture 360-degree omnidirectional images when it is folded as the lenses will point to both directions. When the camera is unfolded, it creates 180-degree 3D virtual reality images.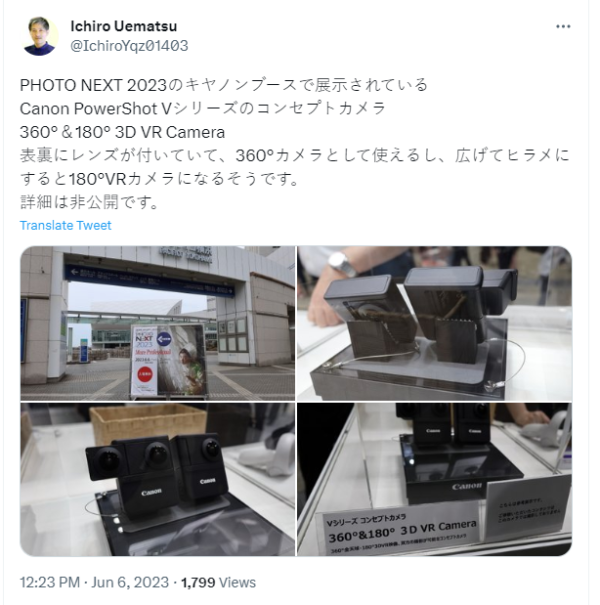 The prototype Canon showed at the trade show is a V-series, which is for consumer products.
Moving into the 3D and virtual reality realms is a significant step for Canon, which is better known for traditional photography.
Folding Mechanism Similar to That Of The Insta360 EVO
The folding mechanism of the Canon VR camera is similar to that of the Insta360 EVO which has been around for several years and is still one of the consumer virtual reality cameras in the market. However, the Insta360 EVO is no longer being manufactured and is also not being sold.
According to information on a number of websites including DIY Photography and PetaPixel, the VR camera prototype is more than just the Insta360 EVO which also uses a folding mechanism for 180-degree 3D capture. Pronews reported that the Canon VR camera was simply a non-functional mock-up and Canon did not divulge any details on the headset's pricing, specs, and availability.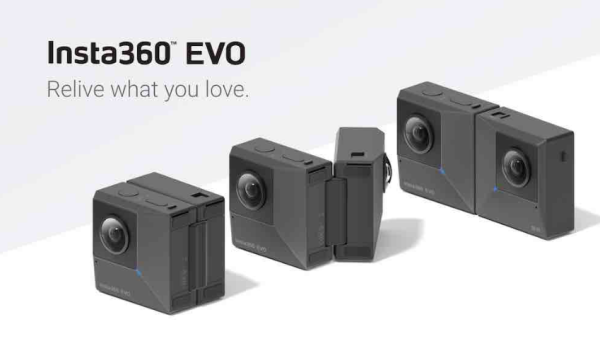 There has been little market activity after the virtual reality hype subsided. The majority of the current virtual reality cameras target professionals and are generally very expensive. If a major market player like Canon would launch a VR camera for consumers, it would be a major development in the industry.
Canon is already experienced in the XR hardware market. It launched a dual fisheye lens for the Canon EOS R5 professional camera in 2021 which produces stereoscopic images with 8K resolution.
Apple's Vision Pro headset was unveiled a day before the trade show where Canon showcased its VR camera. The Apple Vision Pro headset also works as a stereoscopic VR camera. The Vision Pro consists of a camera, a player, and a distribution platform all on one device thereby removing some of the bottlenecks that have hampered the adoption of virtual reality cameras in the recent past. Some news outlets have speculated that Canon unveiled the prototype in response to the Vision Pro announcement.
It will be interesting to see if Canon will go on to develop and commercialize the VR camera or whether it will simply stay as a concept.