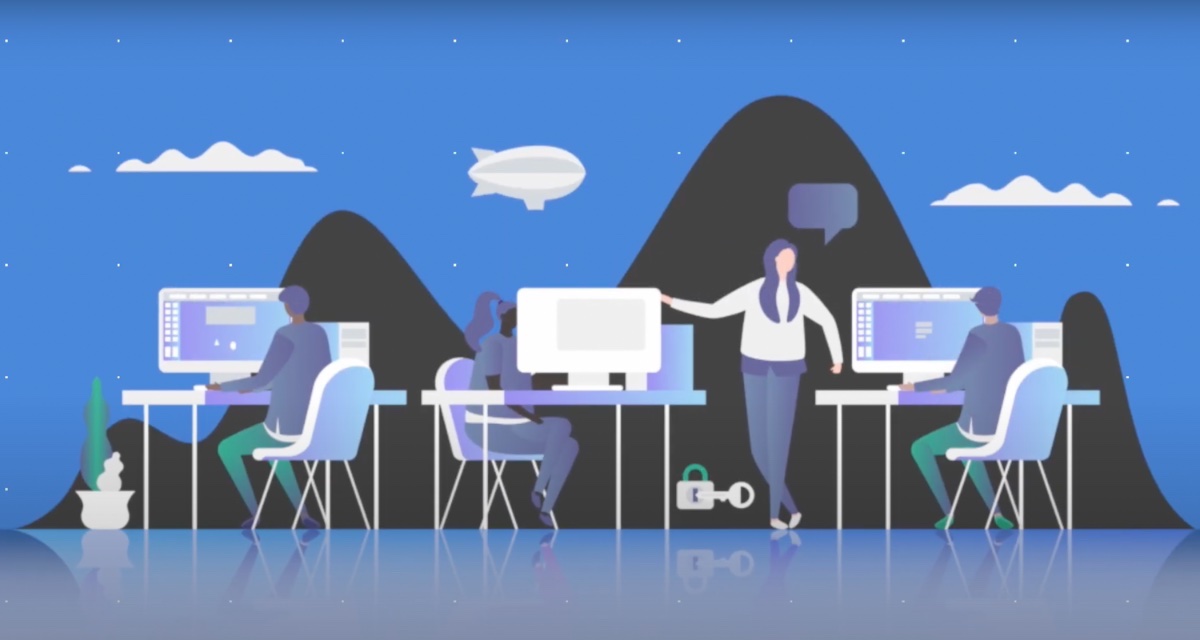 Apple Security Expert says Apple is creating for the enterprise for the first time : Tech Live Trends
Apple Security expert Dean Hager, CEO at Jamf, shares his thoughts on yesterday's Worldwide Developer Conference kickoff and how that Apple is, for the first time ever, creating for the enterprise.  
Here's what he has shared with Tech Live Trends: This year's WWDC Keynote was a launch party for the immense enterprise value the Apple ecosystem creates. It's never been more clear that Apple is creating with the enterprise in mind… and going beyond mobile devices. Today, we saw not only the future of work, but the future of computing.
There are so many examples of how Apple is creating the future of work. Whether it be the new MacBook Air, already the best-selling laptop, getting even better with its 15-inch display, top performance and long battery life, designed to be a work computer… more employees than ever before will be reaching for this device to power their hybrid work. Or, that mobile device management capabilities are coming to watchOS, opening up a ton of enterprise use cases to the watch, specifically for healthcare. Or, with the exciting updates to tvOS that empower organizations with a better way to do conference calls and conference room management.
And of course, the main headline of the event with Vision Pro. Apple may be more enterprise-focused with this product than they have ever been with a new product launch. Mac, iPhone, iPad, AirPods, HomePods, and Apple Watch were ALL developed and launched for a consumer initially… but today, Apple did something different. Look at the way Apple presented this, breaking away first to the ways organizations can utilize this incredible new technology. 
When has Apple ever presented the 'enterprise' use case before the personal use case? Vision Pro is very exciting for the enterprise, and holds endless possibilities for improving organizational outcomes. Apple talked about replacing the multiple displays on the desktop — which is a work phenomena. They talked about Microsoft Office apps, Zoom, WebEx, and remote work. 
They have not said anything yet about whether the Vision Pro will support MDM. But I believe you can bank on it — soon. Also, think about verticals like healthcare and education. While the iPad serves as a reasonable screen, visibility is limited. An AR headset would be far more immersive for a physician. Not only would the visibility be better, but theoretically they will be able to lay over the screen "augmented helpers" to draw the physician's attention to various AI-enabled observations on the ultra-sound reducing issues that may be missed by the human eye. Or teachers could use them for greater learning engagement — which studies have already shown can be improved with AR/VR.
With the Mac's renaissance, the iPhone's reign as the world's most popular product in history, the iPad holding its position as the dominant tablet, the Apple TV's potential for digital signage and now video conferencing, the Apple Watch being the world's most popular smart watch, now being launched with MDM support for organization use, and the new Vision Pro which will define a brand new future for all of us…. nobody is in a better position than Apple to succeed with augmented reality goggles — building of the UX, apps and ecosystem of the world's most successful technology company.