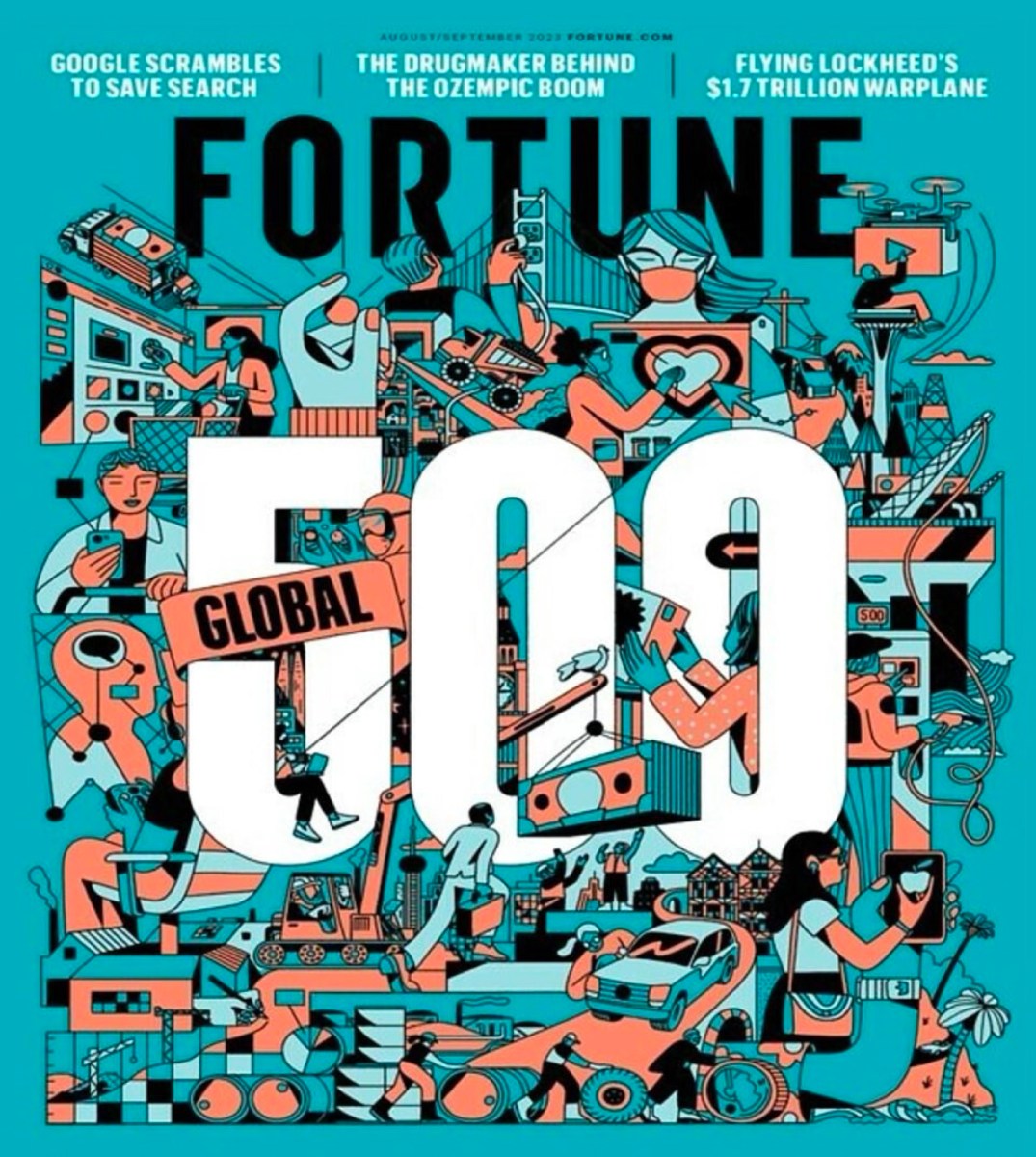 Apple is in eighth place on the FORTUNE Global 500 list – Tech Live Trends
Walmart has topped the FORTUNE Global 500, the list of the world's largest companies by revenue for the 10th consecutive year, with sales of US$611.3 billion in 2022. 
Apple is number eight on the list. That compares to number six in 2020 and number seven in 2021. The top 10 are, in descending order, Walmart, Saudi Aramco, State Grid, Amazon, China National Petroleum, Sinopec Group, Exxon Mobile, Apple, Shell, and UnitedHealth Group.
The Global 500 rankings are based on annual revenue, rather than other methods of measuring a company's size, such as market capitalization or book value. When it comes to Apple, FORTUNE says the tech giant "brought in $99.8 billion in profit last year, a record for a U.S. Fortune 500 company. 
The magazine also highlights these achievements by Apple: 
° The iPhone 14 lineup drew consumers after its September 2022 release, contributing to Apple's 1.5% year-on-year growth in iPhone sales.
° Streaming offerings including Apple Music and Apple TV+ also drove revenue growth, as services sales hit a record of $20.9 billion in the first three months of 2023.
° Apple has been eyeing India, where it opened its first store in April 2023, as a market to propel iPhone sales and provide a manufacturing boost.