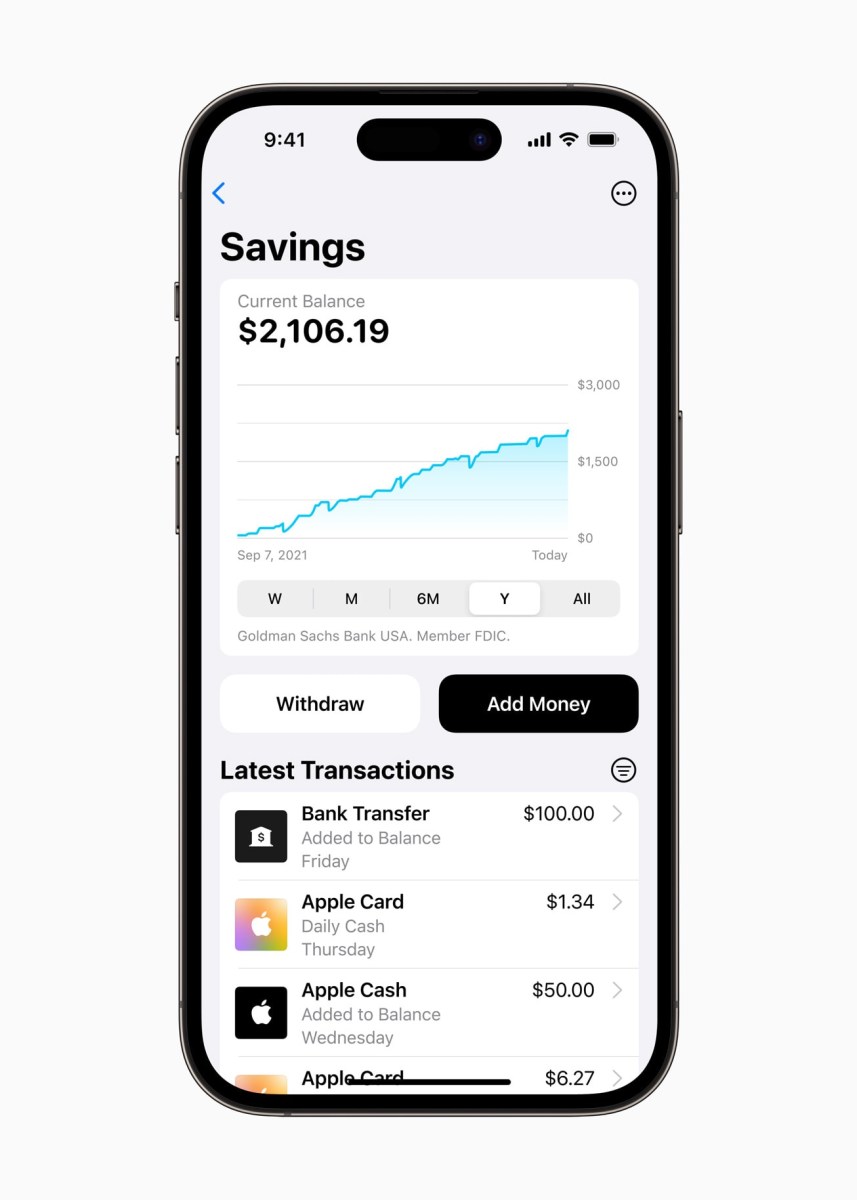 Apple Card's Savings account by Goldman Sachs reaches over $10 billion in deposits – Tech Live Trends
Apple has announced that the Apple Card's high-yield Savings account offered by Goldman Sachs has reached over $10 billion in deposits from users since launching in April.
Savings enables Apple Card users to grow their Daily Cash rewards with a Savings account from Goldman Sachs, which offers a high-yield APY of 4.15%, notes Jennifer Bailey, Apple's vice president of Apple Pay and Apple Wallet. Since the launch of Savings, 97% of Savings customers have chosen to have their Daily Cash automatically deposited into their account, enabling users to easily establish and continue cultivating healthy savings habits, she adds. 
There is no limit on how much Daily Cash users can earn, and to build on their savings even further, users can deposit additional funds into their Savings account through a linked bank account, or from their Apple Cash balance. Users can set up and manage their Savings account directly from Apple Card in Wallet. To get started, after accessing Apple Card from the Wallet app, users can tap More, select Daily Cash, tap Set Up Savings, and follow the onscreen instructions.
Once set up, users will also have access to a  Savings dashboard in Wallet where they can track their account balance and interest earned over time. Additionally, they can withdraw funds through the Savings dashboard by transferring them to a linked bank account or to their Apple Cash account.