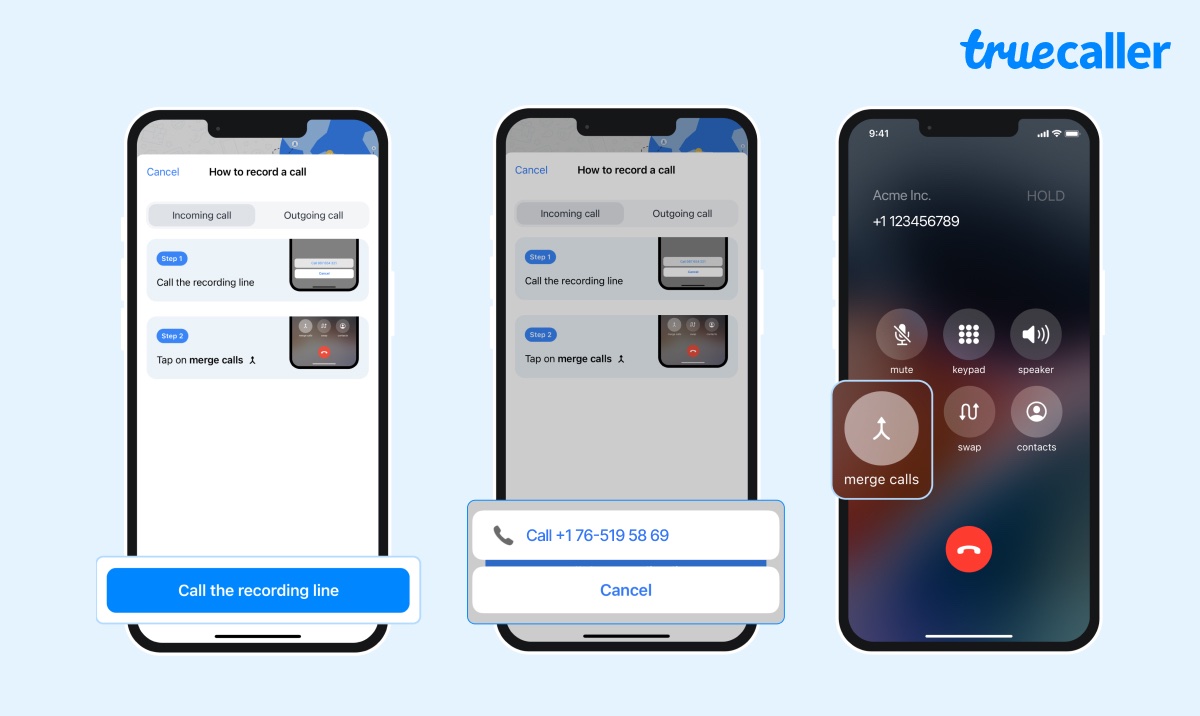 Truecaller Launches AI-powered Call Recording for iPhone and Android : Tech Live Trends
Truecaller has launched its AI-powered call recording feature for its 350 million active users on both iPhone and Android, starting in the U.S. and gradually to different parts of the world in the months to come. 
The AI-powered functionality significantly sets Truecaller apart from others in this space, according to Raphael Mimoun, Cloud Telephony product director.
The new feature records both sides of the call and provides summarized transcriptions of all call recordings, turning the call recording into text that is easy to navigate. Each transcription will come with a brief subject line designed to make it easier to quickly and accurately search within these transcriptions using Large Language Model (LLM) technology. 
Mimoun says this will remove the need to sift through hours of recordings to locate a specific piece of information (this will be rolled out soon). Here are the features of Truecaller for the iPhone and Android:
Call Recorder allows users to record specific incoming and outgoing calls within the app, preserving every detail while keeping spam and pesky calls at bay.
Users can easily manage recordings: listen, rename, share, or delete – on our intuitive platform.
This feature enables users to focus on discussions without worrying about note-taking, thereby increasing productivity.
It will initially be available for our premium users in the US, it will soon be accessible globally.
All recordings are locally stored on users' devices ensuring absolute privacy.
iPhone users will be able to keep a backup of all recordings in their iCloud storage so that they don't get lost. Android users can choose to backup recordings to their Google Drive.
In addition to the above, Truecaller promises some interesting inclusions to this feature soon such as an AI-generated summary of the recording and short call title.
Truecaller is free, but does offer in-app purchases.