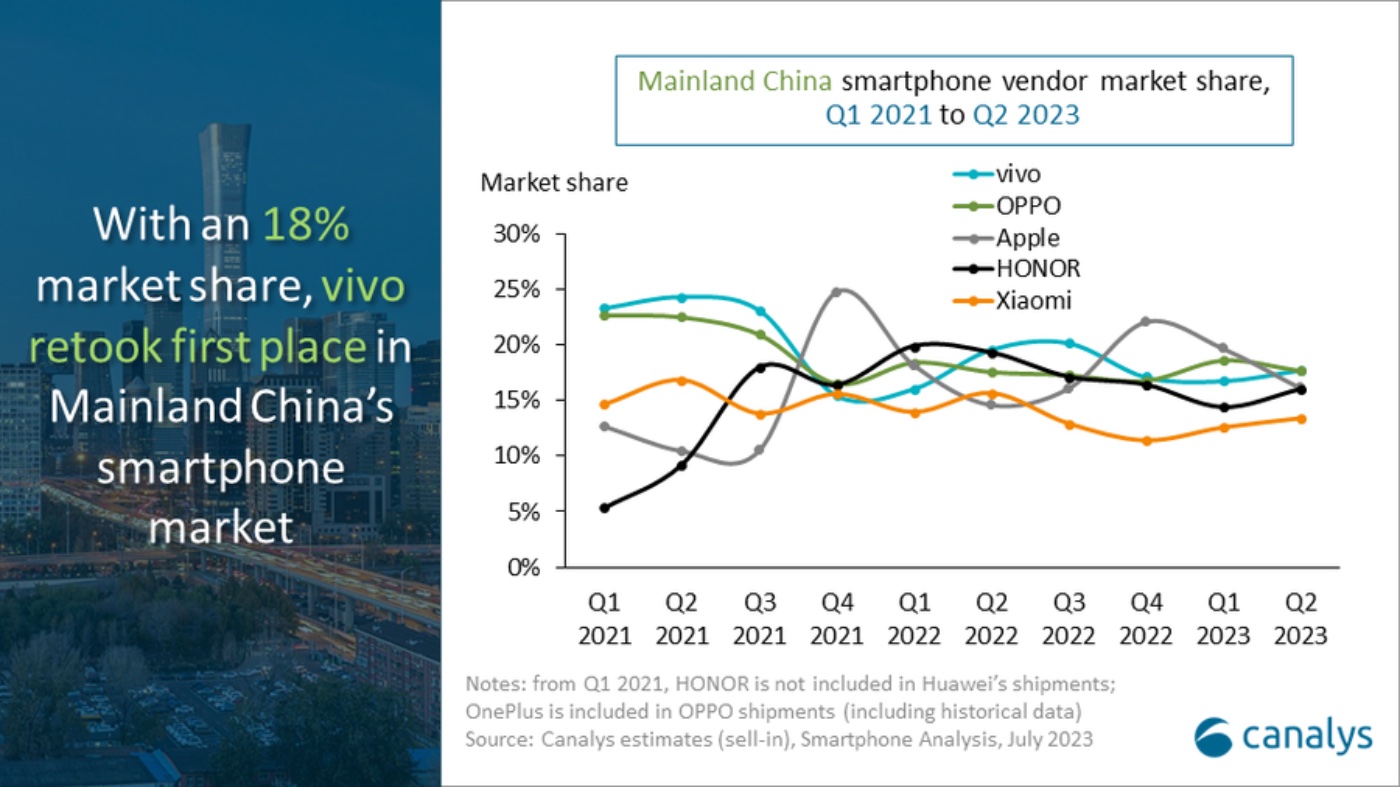 The iPhone has 16% of China's smartphone market as of quarter two – Tech Live Trends
According to Canalys estimates, smartphone shipments in Mainland China fell by 5% year-on-year to 64.3 million units in the second quarter of 2023. However, it was good news for Apple.
After taking control of inventory levels, vivo retook first place with an 18% market share and 11.4 million shipments, helped by several new launches, notes the research group. OPPO (including OnePlus) followed closely with an 18% market share, driven by solid online performance and improved channel capabilities. 
Apple took third with 10.4 million iPhones shipped, followed closely by HONOR, with 10.3 million shipments. Xiaomi improved its market share sequentially to 13% and held on to fifth place. 
Apple sold 10.4 million iPhones in China for 16% market share in the second quarter of 2023. That compares to sales of 9.9 million iPhones in the second quarter of 2022 for 15% market share. That's annual growth of 5%.
"Chinese consumers are increasingly willing to pay for high-quality products," says Canalys Analyst Amber Liu. "The average selling price of smartphones exceeded US$450 last year and is expected to keep rising in the coming quarters. Apple and Huawei have achieved impressive year-on-year growth with their flagship devices, indicating solid and sustained high-end demand."