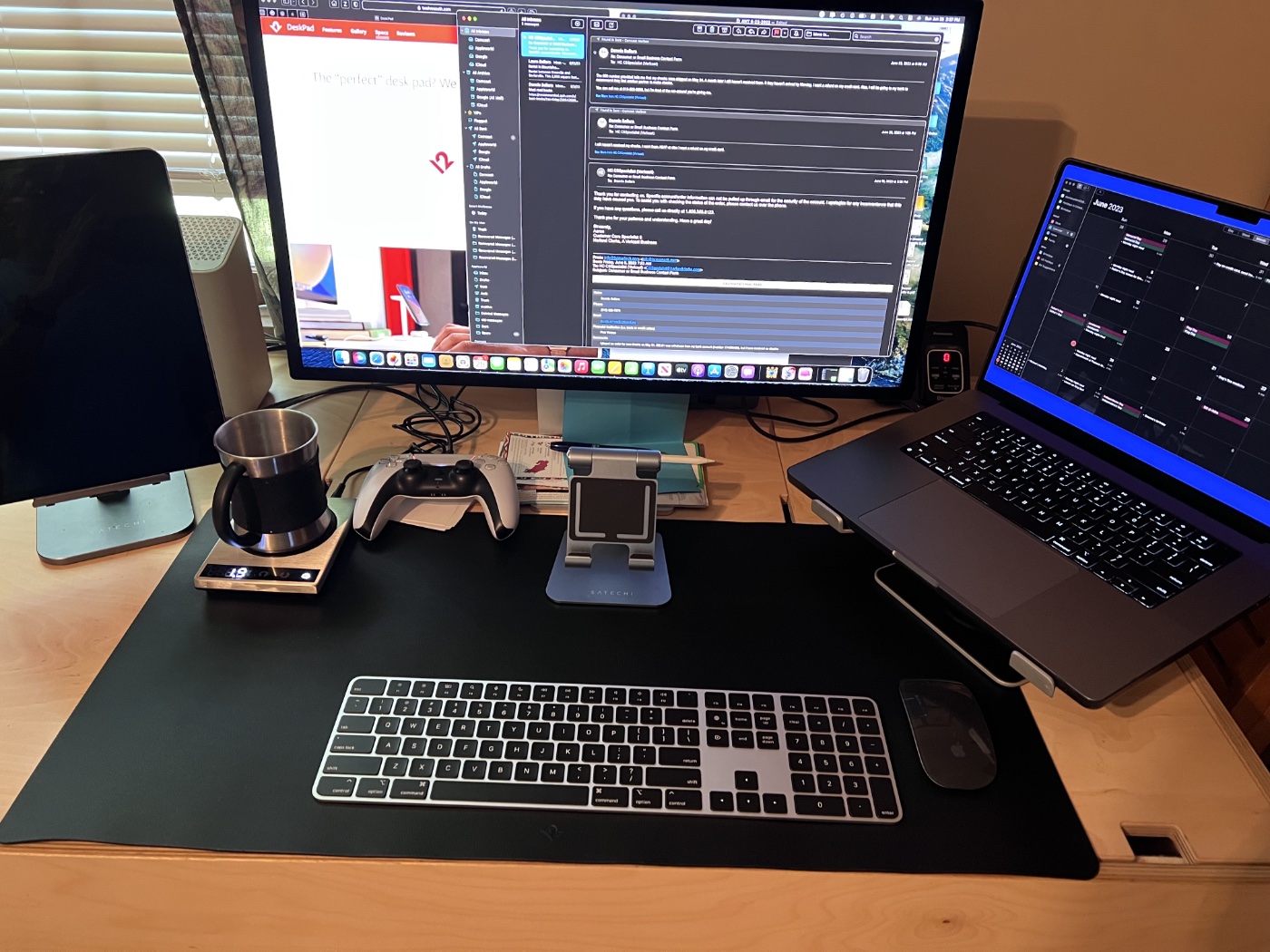 The DeskPad is an excellent, spacious, well-designed desk mat : Tech Live Trends
There are desktops, then there is Twelve South's US$49.99 DeskPad, a vegan leather desk mat created for "Apple fans obsessed with detail" such as edges that match a MacBook's corner radius and a textured surface perfected for precision mousing.
It's pretty honkin' big for a desk mat. In fact, at 29.37 x 15.75 inches, it may be too big for some folks, but it's perfect for me. It's big enough to accommodate Apple's largest keyboard — the $199 Magic Keyboard and Numeric Keypad, which is 16.48 x 4.52 inches — AND a Magic Mouse AND a Magic Trackpad.
The DeskPad has what Twelve South describes as "a warm textured surface for comfort and precision mousing." It does provide smooth moving of a cursor around your Mac's screen thanks to the friction it provides. The pad is neither too slippery nor too stiff.
The DeskPad has a shallow design; it's only . This makes room for your iMac or display just 15 inches away. Plus, its easy to clean, so if you, say, spill some coffee, it won't mar your physical desk — and you can wash the DeskPad with a wet rag.
The DeskPad is available in black or dove grey. The folks at Twelve South say black was the obvious choice for DeskPad because of how good it looks atop a dark wood or glass desk. However, knowing so many people have white desks, the company added a Dove Grey option for a more subtle contrast. 
I prefer the black version, but either hue will make your desk set-up look great. If you want a spacious, luxurious, well-designed desk mat, the DeskPad is well worth $49.
Tech Live Trends rating (out of 5 stars): ★★★★★