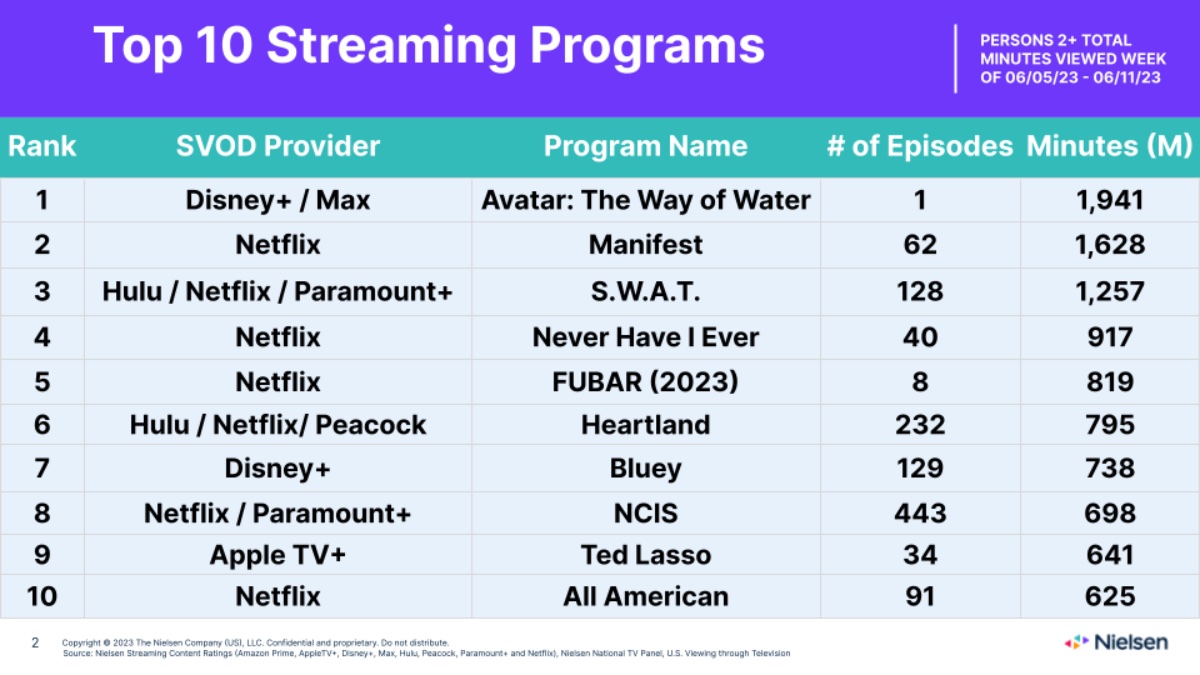 'Ted Lasso' is still in the top 10 of Nielsen's streaming rankings : Tech Live Trends
Even though the Ted Lasso finale hit AppleTV+ the week prior, fans weren't finished saying goodbye to the series just yet. 
It drew another 641 million viewing minutes this week and took No. 9 overall according to Nielsen streaming rankings for the week of June 5 to June 11, reports Deadline. Ted Lasso star Jason Sudeikis also made it onto the movies list with We're The Millers, which Netflix began carrying on June 1. Viewing for the 2013 comedy film jumped 30% this week to 332M minutes, making it No. 3 among films.
About Apple TV+
Apple TV+ is available on the Apple TV app in over 100 countries and regions, on over 1 billion screens, including iPhone, iPad, Apple TV, Mac, popular smart TVs from Samsung, LG, Sony, VIZIO, TCL and others, Roku and Amazon Fire TV devices, Chromecast with Google TV, PlayStation and Xbox gaming consoles, and at tv.apple.com, for $4.99 per month with a seven-day free trial. 
For a limited time, customers who purchase and activate a new iPhone, iPad, Apple TV, Mac or iPod touch can enjoy three months of Apple TV+ for free. For more information, visit apple.com/tvpr and see the full list of supported devices. 
If you'd like to help support AWT (and help us reach our goal of eliminating ads),  consider becoming a patron. We offer at least three patron-exclusive posts each week. You can start at only $2 per month (though $5/month gets you the exclusives).