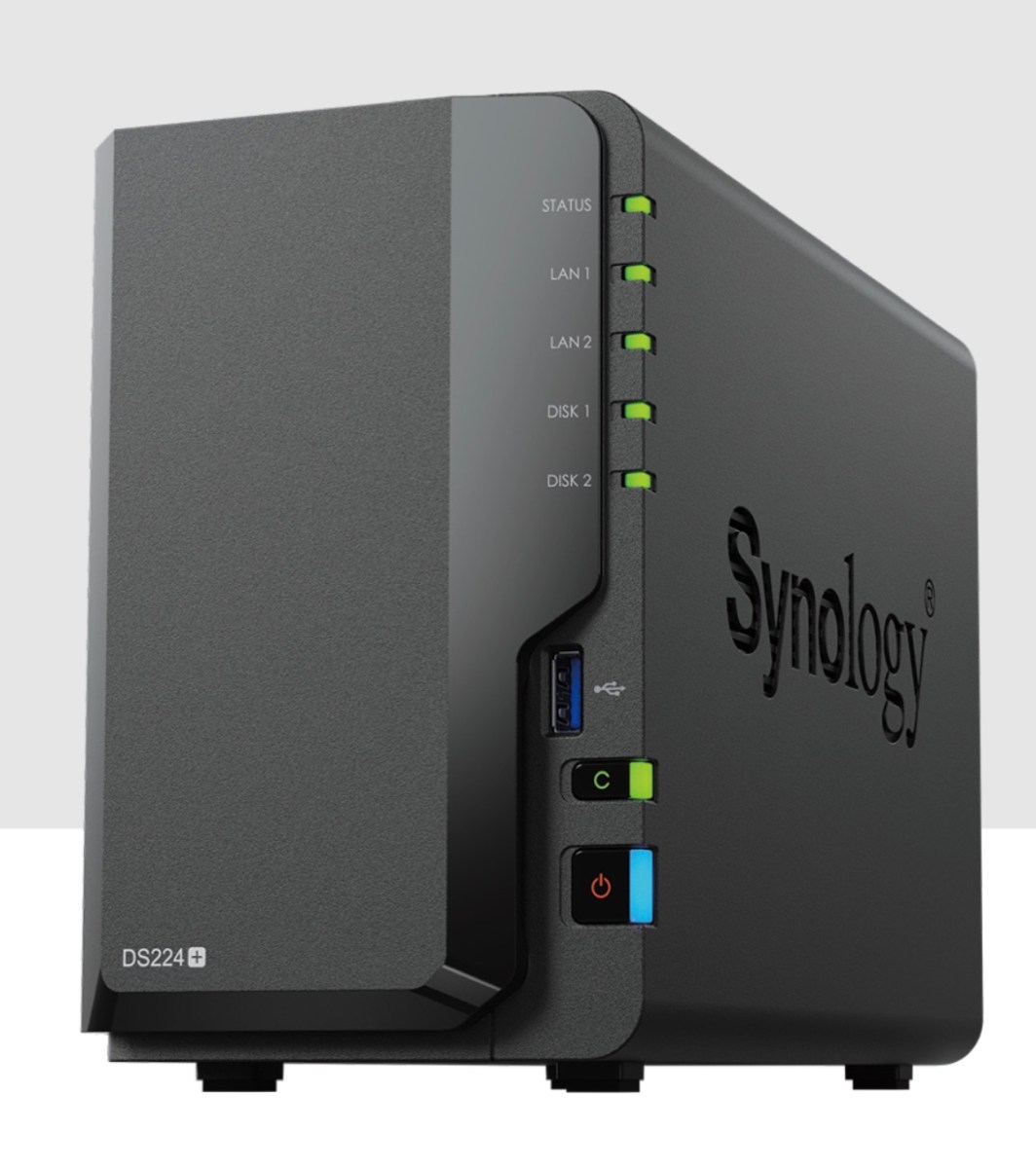 Synology unveils DiskStation DS224+ and DS124 compact storage devices – Tech Live Trends
Synology has announced the DiskStation DS224+ (pictured) and DS124, the two newest additions to Synology's range of data solutions for professionals, small teams, and edge deployments.
Powered by the Synology DiskStation Manager (DSM) operating system, these storage devices offer tools to protect and manage important data, access files remotely, and monitor physical properties, all within a compact desktop format.
The DS224+ and DS124 deliver file management and sharing with Synology Drive, a private cloud solution combining cross-platform access with advanced privacy controls. Synology's new devices offer a variety of ways to back up data. Users can leverage them to continuously or manually back up workstations, laptops, and mobile devices, or by following a user-created backup schedule on macOS and Windows systems.
For an increased level of protection, users can create backups of the folders, system settings, and software packages stored on their Synology device, storing them in the cloud, on secondary Synology systems, and on external devices. Additionally, users can create point-in-time snapshots of their device's data for rapid restoration, which in turn can be stored locally or remotely.
With support for more than 8,300 validated IP cameras and ONVIF devices, Synology Surveillance Station video management system (VMS) transforms the DS224+ and DS124 into a surveillance management and recording platform. Users can set up and manage cameras through a configurable interface.
Adding optional dual recording to Synology C2 Surveillance enables storing footage in the cloud for improved remote access and as an added backup. End-to-end encryption protects streams from unauthorized access and low-latency recording ensures footage is recorded up to the last seconds before a camera stream becomes unavailable.
Here's how the two storage devices are described by Synology:
The DS224+ is designed to be a versatile edge deployment solution for small to moderate-sized teams, offering one drive of data redundancy in a RAID configuration or two drive bays for storage. From system-to-system syncing solutions, to hybrid storage and public cloud services, the DS224+ enables multi-site data synchronization using a variety of methods that support diverse, global deployments.
The DS124 is purpose-built to help small business owners and professionals boost their productivity by consolidating their data. Whether at the office or on the go, mobile apps for Synology Photos and Synology Drive enable hassle-free backups and file synchronization. On-demand sync gives users the ability to offload much of their locally-stored data to the DS124, minimizing the need for costly storage upgrades on laptops and workstations.
The manufacturer's suggested retail price for the DS224+ is US$299.99 and the DS124 retails for $179.99. Both are available today from Synology partners and resellers.