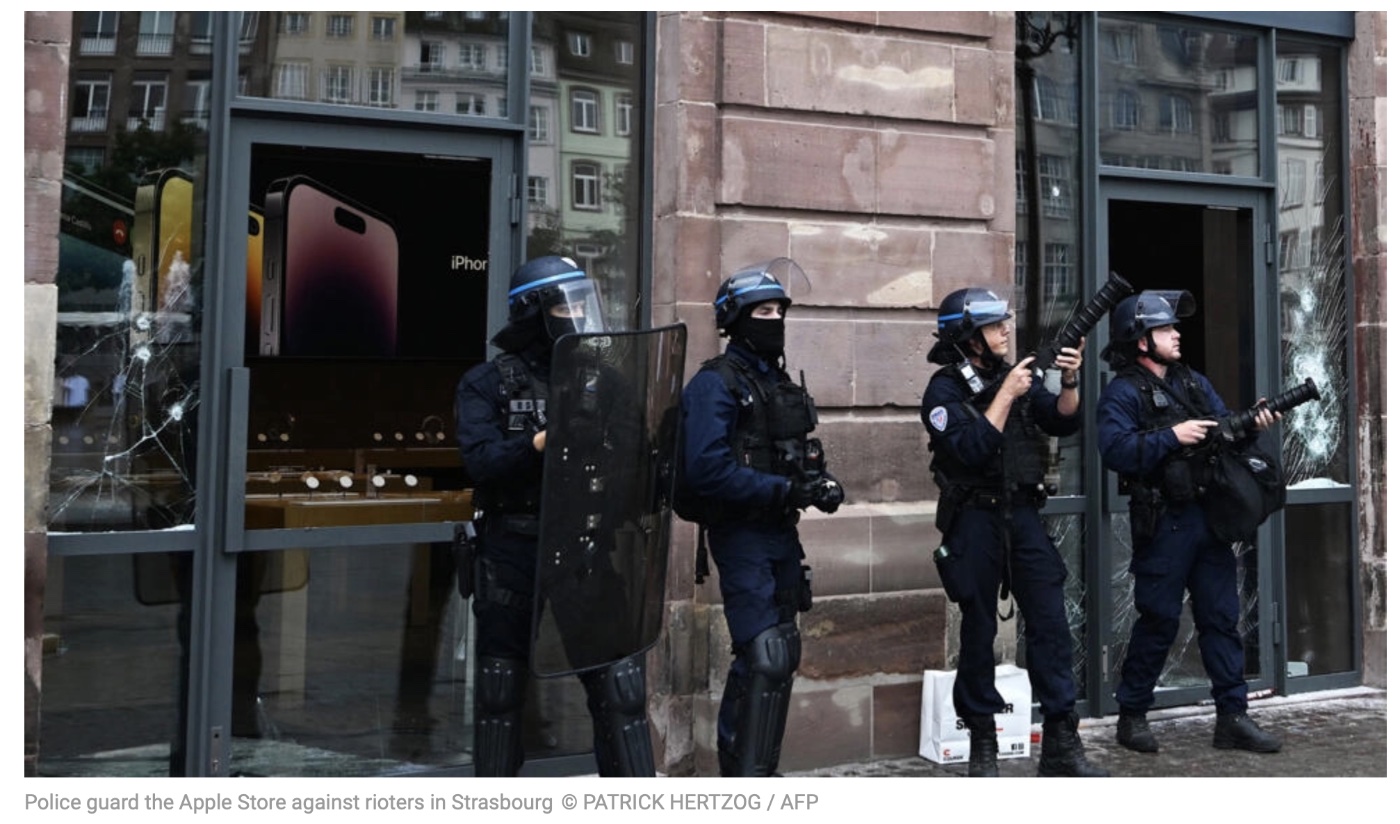 Rioters vandalize Apple, other retail stores in Strasbourg, France : Tech Live Trends
Young rioters went on a daylight looting spree Friday in the French city of Strasbourg, targeting an Apple Store and other shops following the fatal shooting of a teen by a policeman near Paris, reports France 24.
"They broke two of the store's windows, and we saw gangs of young people going in and coming out, in and out, trying to steal display items," Corentin Flinck, who works in a neighboring shop, told AFP.
Eleven people were arrested. The unrest was sparked by the killing of 17-year-old Nahel on Tuesday in the western Paris suburb of Nanterre, notes France 24.
The iPhone 15 line-up hasn't debuted yet, but, hey, let's look at rumors for the 2024 models. In a note...