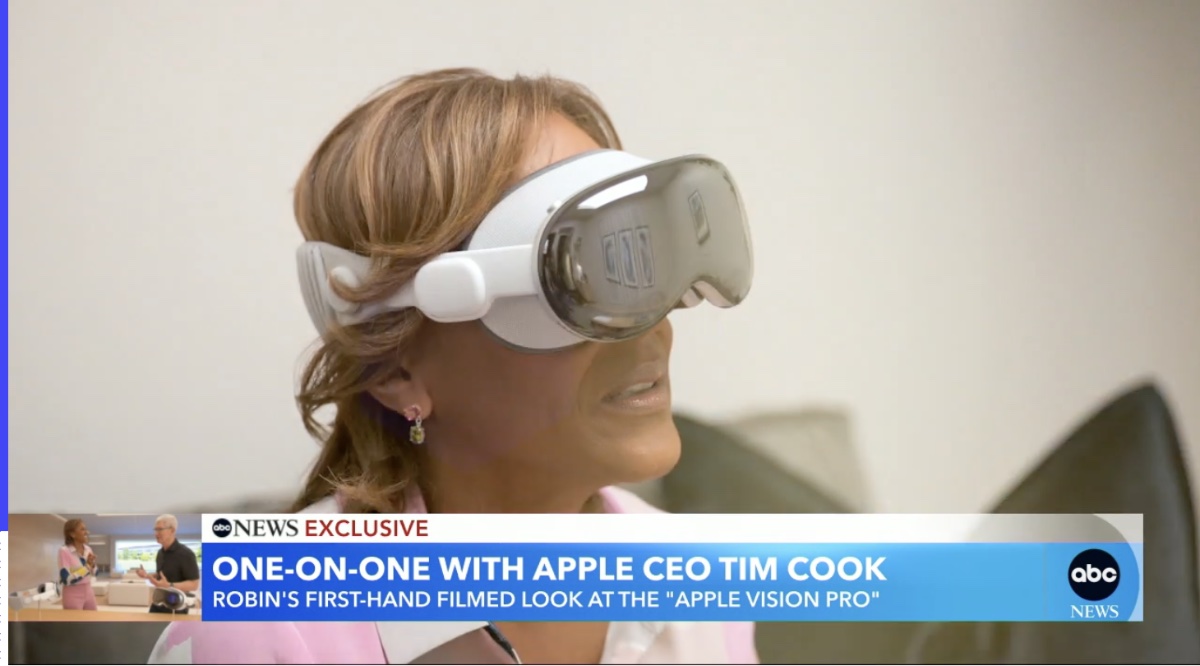 On 'GMA:' Apple CEO Tim Cook Talks Visoon Pro, AI, ChatGPT, Privacy, and More : Tech Live Trends
In an ABC News exclusive interview that aired on "Good Morning America" today, Apple CEO Tim Cook spoke with "GMA" co-anchor Robin Roberts about the future of modern technology, Apple's high-yield savings account, growing concerns relating to artificial intelligence, ChatGPT and privacy, and more. 
Roberts also had an exclusive, on-camera demo of the newly unveiled Apple Vision Pro. Here are highlights from the interview:
° Cook addresses concerns that the Apple Vision Pro might contribute to isolation, saying it was a "major design point" from the beginning. He added, "This is not about isolation; This is about connection. This is about having people there that feel like they're there with you."
° Cook said he thinks AI has "great promise" but that it's important to be "deliberate" and "thoughtful" in its development and deployment because AI can be so powerful that it leads to "bias," "misinformation," and "maybe worse in some cases."
° Of government regulation on big tech, Cook said regulation and "guardrails" are needed. He added, "If you look down the road that it's so powerful that companies have to employ their own ethical decisions, regulation will have a difficult time staying even with the progress on this because it's moving so quickly […] it's incumbent on companies to regulate themselves."
° Cook admitted that "of course" he uses ChatGPT, and he's "excited about it," sharing that Apple is looking at it "closely."
° Cook commented on the reports from customers experiencing delays withdrawing their funds from the Apple high-yield savings account, explaining, "Goldman Sachs is very focused on this. If you try to transfer your funds to a different account than you funded the initial savings account with, it heightens a review because people are worried about somebody stealing your money. So, there's a lot of energy going into making this a smoother process."
° Following Roberts' exclusive, filmed 30-minutes demo of the Apple Vision Pro, she described the headset as lightweight, comfortable and not emitting any heat.
You can watch the interview here and see the Apple Vision Pro demo here.