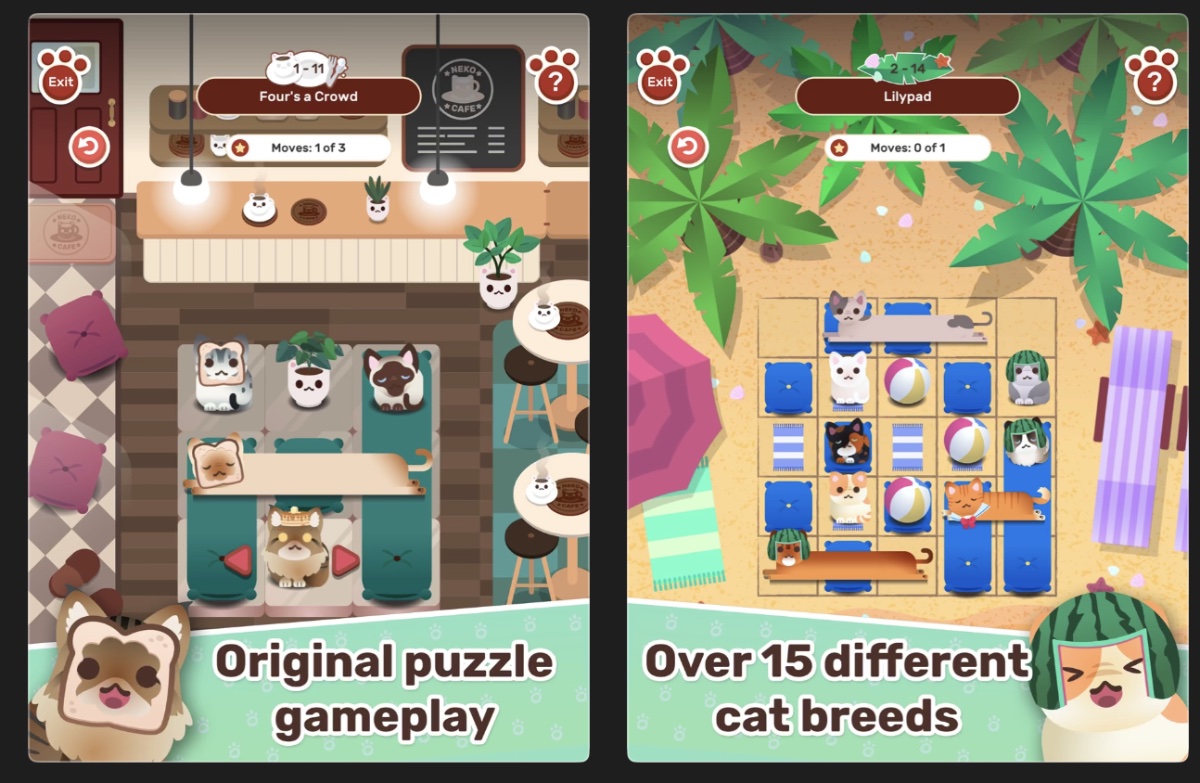 Nekograms is now available at Apple Arcade for the iPhone, iPad – Tech Live Trends
Nekograms is now available on Apple Arcade, Apple's US$4.99/month or $49.99/year game streaming service that has over 200 games. Apple Arcade is also available as part of the Apple One bundle.
Nekograms is available for the iPhone and iPad, but not, alas, for the Mac or Apple TV set-top box. Here's how the game is described: In this heartwarming game, your mission is to make sure every adorable kitty is able to get to sleep. Move the cats and cushions around until each furry friend has found their ideal spot.
But, there's a twist! The cats can only move left and right, and the cushions only move up and down!
With 120 levels of charming and engaging gameplay, you'll have the opportunity to play with over 15 different cat breeds. Be sure to keep an eye out for the cute accessories that each kitty wears – they're bound to bring a smile to your face!
As you progress through the levels, you'll explore three beautifully crafted worlds while enjoying a soothing and original soundtrack that will transport you to a world of feline happiness.
And the adventure doesn't end there! Once you've completed all 120 levels, you'll unlock Endless Mode – a cozy and delightful place where the fun never stops.
So, what are you waiting for? Proudly made in Western Australia, this game is sure to have you feline good and meowing for more!
Nekograms is a single-player game for ages 4 and up.