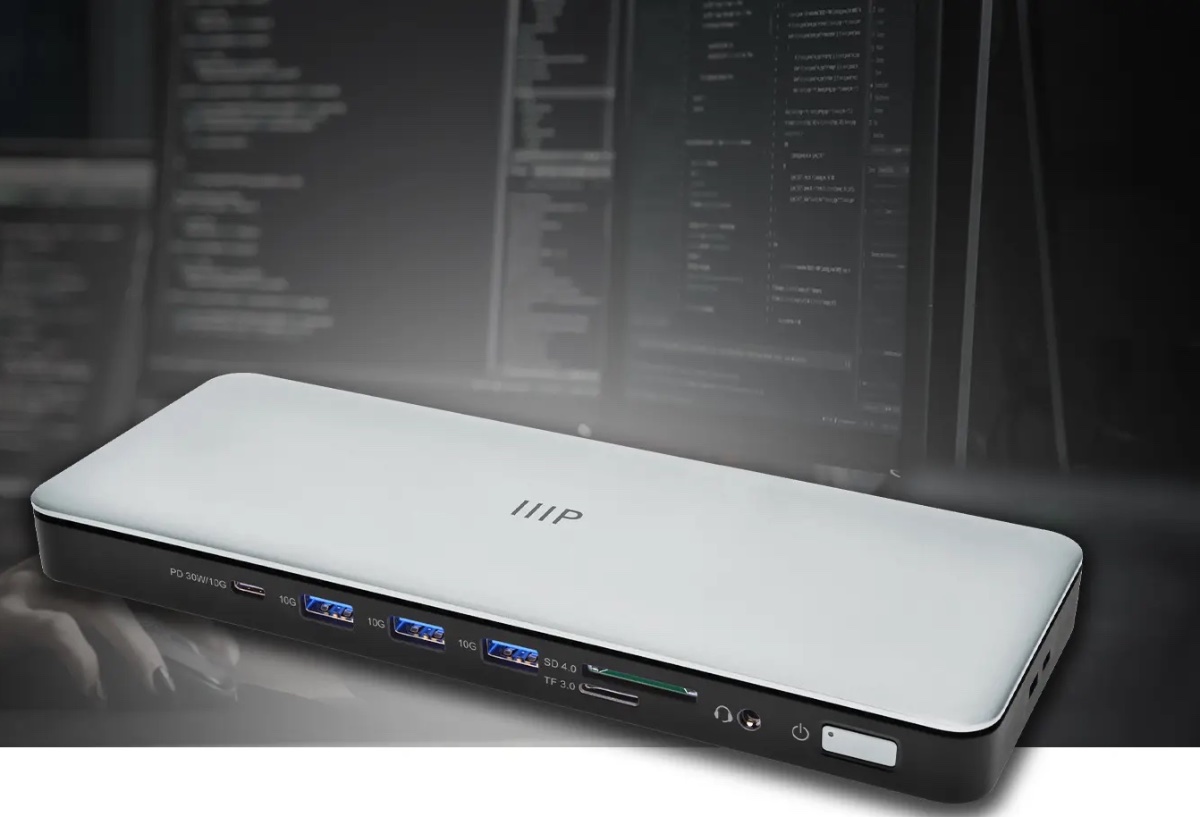 Monoprice's 15-in-1 Triple-Display is a solid docking station for those who want to connect three monitors  – Tech Live Trends
There's probably not a lot of folks who need to connect three displays, but for those you do, the Monoprice 15-in-1 Triple-Display MST Docking Station offers an affordable way to do this.
For less than US$190, users can simultaneously connect three high-resolution external displays and power up their devices on-the-go with USC-C PD charging.
The Triple-Display MST Docking Station boasts: six "ultra-fast" USB ports (10Gbps) for rapid file transfers; SD/MicroSD card readers; and a  Gigabit Ethernet port for reliable wired network connectivity. All these features help eliminate the need for extra adapters that could clutter up your desk space. 
That said, depending on your set-up, there will still be several cables snaking their way across your desktop. Plus, the dock's lightweight (and somewhat messy) design means it will almost certainly not stay in one spot on a desktop.
The Triple-Display MST Docking Station also packs a 150W distributed power supply with max 96W for host charging. Its USB‑C port provides 30W PD fast charging for phones and tablets.
Equipped with four 4K video outputs, including two HDMI ports and two DP ports, the Monoprice docking station empowers you to connect up to three external displays simultaneously. The four video ports support a maximum  4K@60Hz for a single‑display, 2x 4K@30Hz for dual‑display, and 4K@30Hz + 1080p@60Hz for a triple-display.
However, Mac owners should note that mac OS doesn't support Multi-Stream Transport (MST). Why not? According to the Kensington support site: "DisplayPort 1.2 is limited to 17.28 G bits/sec, the amount needed for ONE "4K" hi-color display "4k" at 75 Hz. Supporting MST would mean only small displays could jam their data on to that shared link, before it was completely saturated. Apple has made the technical decision NOT to support that feature."
The result: the Monoprice's docking station's video functions are limited to three mirror displays with macOS
The Triple-Display MST Docking Station is plug‑and‑play compatible with macOS and Windows systems with Thunderbolt ports.
There are lots of docking stations available to buy. However, the Monoprice 15-in-1 Triple-Display MST Docking Station offers all the basics (and more) at a good price.
Tech Live Trends rating (out of 5 stars): ★★★★