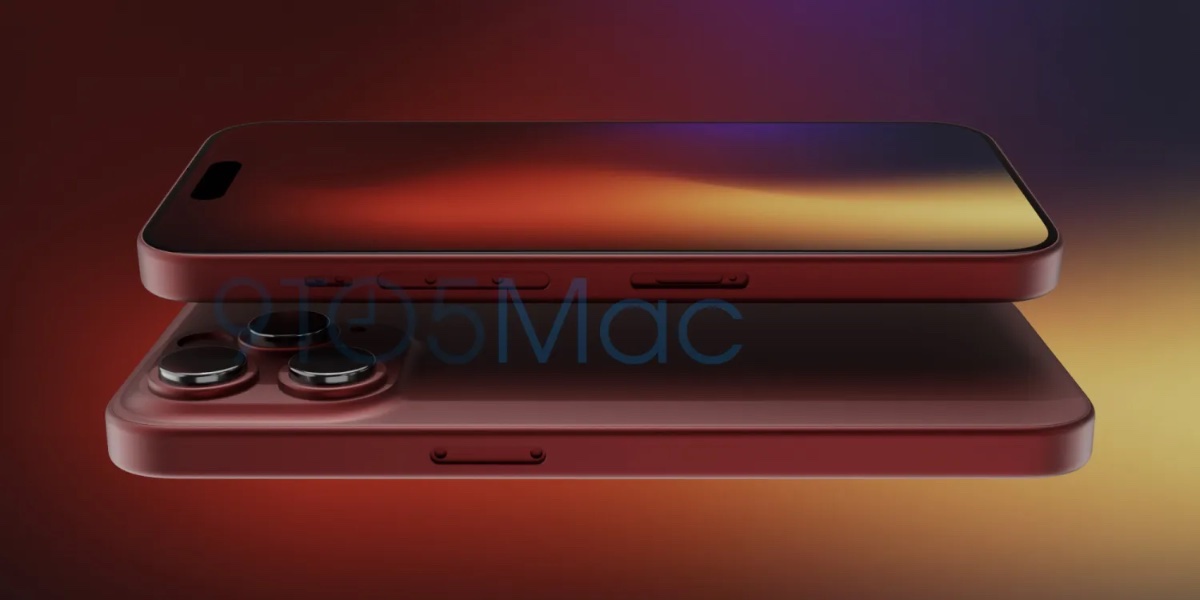 iPhone 15 Pro will be offered in an 'exclusive' dark red color : Tech Live Trends
Apple is planning a new dark red color option as this year's "exclusive" iPhone 15 Pro color and a new green color will be offered as well, according to 9to5Mac.
The red hue is described as being a "crimson" shade. "It may be a little lighter" than the iPhone 14 Pro's deep purple color, but "still very deep," according to 9to5Mac. The green color for the iPhone 15 and iPhone 15 Plus is said to be "close to the green of the iPhone 12 and iPhone 11." 
The iPhone 15 line-up will probably debut in September or October. Here's a round-up of some of the other rumors about them:
° Apple will rearrange the layout of the rear triple-lens camera system on the iPhone 15 Pro Max to accommodate the new periscope camera technology that will be exclusive to the larger handset.
° iPhone 15 Pro and iPhone 15 Pro Max models will introduce a new button press combination to power off and force restart the devices.
° They may feature a unified volume button.
 The volume controls on the side of the iPhone 15 Pro may be a single unified rocker button. 
° Pro models may pack 8GB of RAM.
° The iPhone 15 and ‌iPhone 15‌ Pro's USB-C port and accompanying charging cables will feature a Lightning-like authenticator chip, potentially limiting their functionality with accessories that aren't Apple-approved.
° The iPhone 15 models will sport support for faster charging speeds when used with MFi-certifiated USB-chargers.
° iPhone 15 Pro models will have improved LiDAR scanners that offer better battery life and improved performance.
 The standard iPhone 15 models may lack support for ProMotion and an always-on display.
° The iPhone 15 Pro models will see a price increase due to several rumored hardware upgrades.
° The iPhone 15 Pro and Pro Max will use a new ultra-low energy microprocessor.
° Apple's plans for "haptic buttons" on the iPhone 15 have been scrapped. Instead, the tech giant plans to debut the feature on the 2024 iPhone 16.