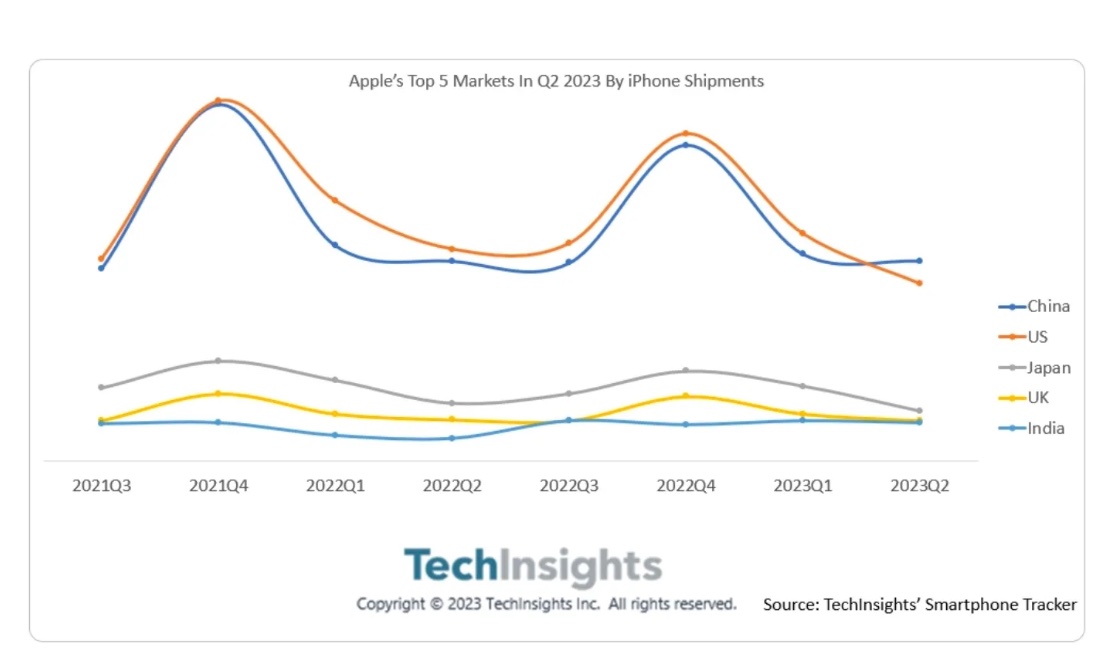 In terms of smartphone revenue, Apple's iPhone leads with 2.75 times the revenue of Samsung phones – Tech Live Trends
TechInsights, a research institute, has released its report on the quarter two 2023 results of Apple's iPhone global shipments report, according to ITHome.
In terms of total volume, the global shipments of iPhones in the quarter were 49.1 million, down 9.3% year-on-year. This accounts for 16.0% of the global market share, which is also the largest year-on-year decline in Apple's second quarter in the past eight years, notes TechInsights.
In terms of revenue, Apple still leads with 2.75 times the revenue of Samsung's smartphones. The world's top five single iPhone markets are China, the United States, Japan, the United Kingdom and India. This is also the first time that China has surpassed the United States, becoming the single market with the largest iPhone shipments.
TechInsights also predicts that the average price of Apple's iPhone will increase in quarters three and four of 2023 because the iPhone 15 Pro models will use narrow-frame LIPO technology and titanium alloy materials, making the price more expensive than previous models.