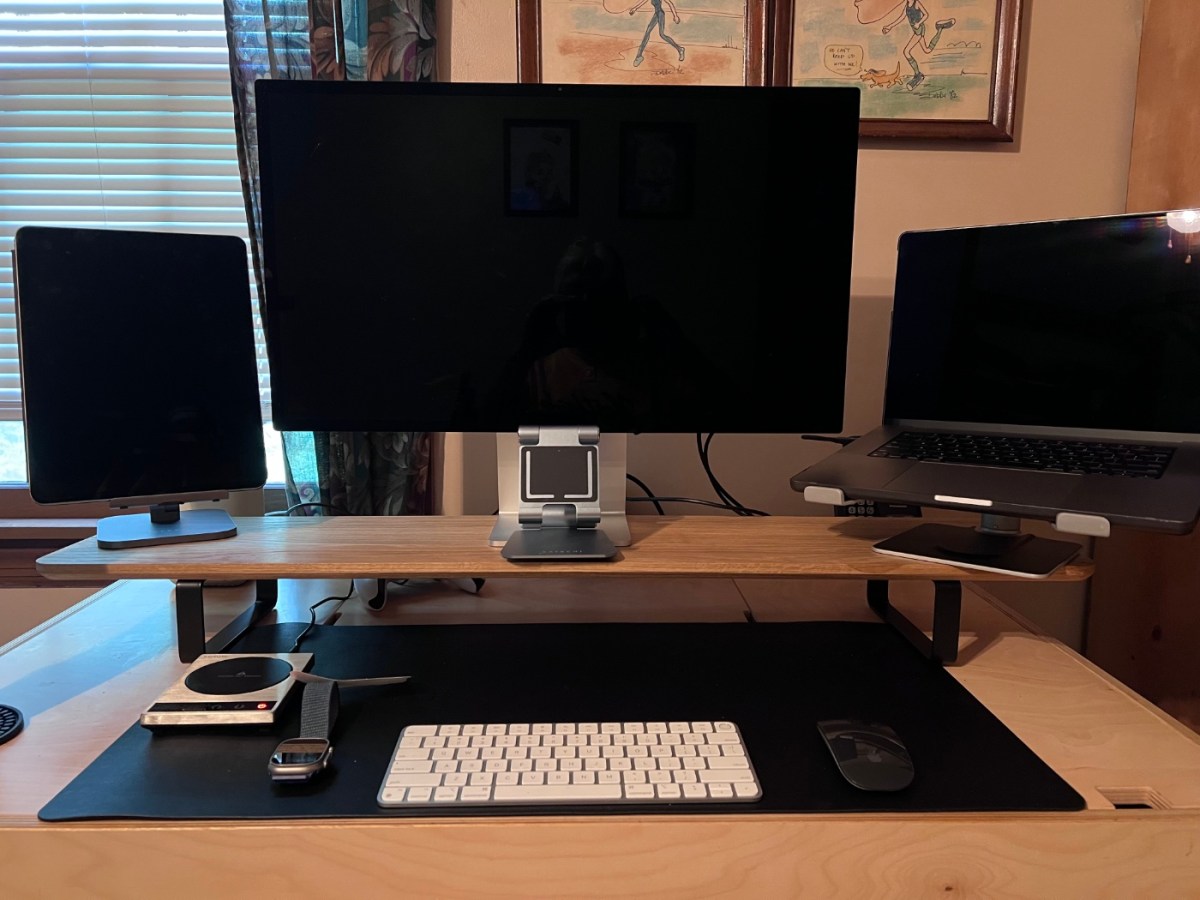 If you have a dual monitor set-up, this Oakywood product may be the desk shelf for you – Tech Live Trends
The Desk Shelf from Oakywood isn't an impulse buy with its US$190 price tag, but if you want a big — and I mean really big — desk shelf, this is it. The biggest size is 41 inches long, 9 inches wide withe a leg span of 28 inches. 
The elevated design frees up more space for organization on your desk surface. And the biggest size — which I have — is wide enough for two screens or one ultra-wide monitor. And you don't have to worry about weight. According to the folks at Oakywood, the shelf can hold up to 220 pounds. I haven't tested it with that much weight, but it didn't complain when I stood on it with my 160-pound frame.
What's more, the Desk Shelf is customizable. It's available in several color options (oak, oak veneer, walnut veneer, and black). Plus, you can order it  at a height and width specific to your needs. The shelf rests on two curved steel legs (available in black or white) which keeps it extremely stable.
Most folks won't need such a big desk shelf. However, I'd certainly recommend this for anyone using a dual monitor set-up.
Tech Live Trends rating (out of 5 stars): ★★★★