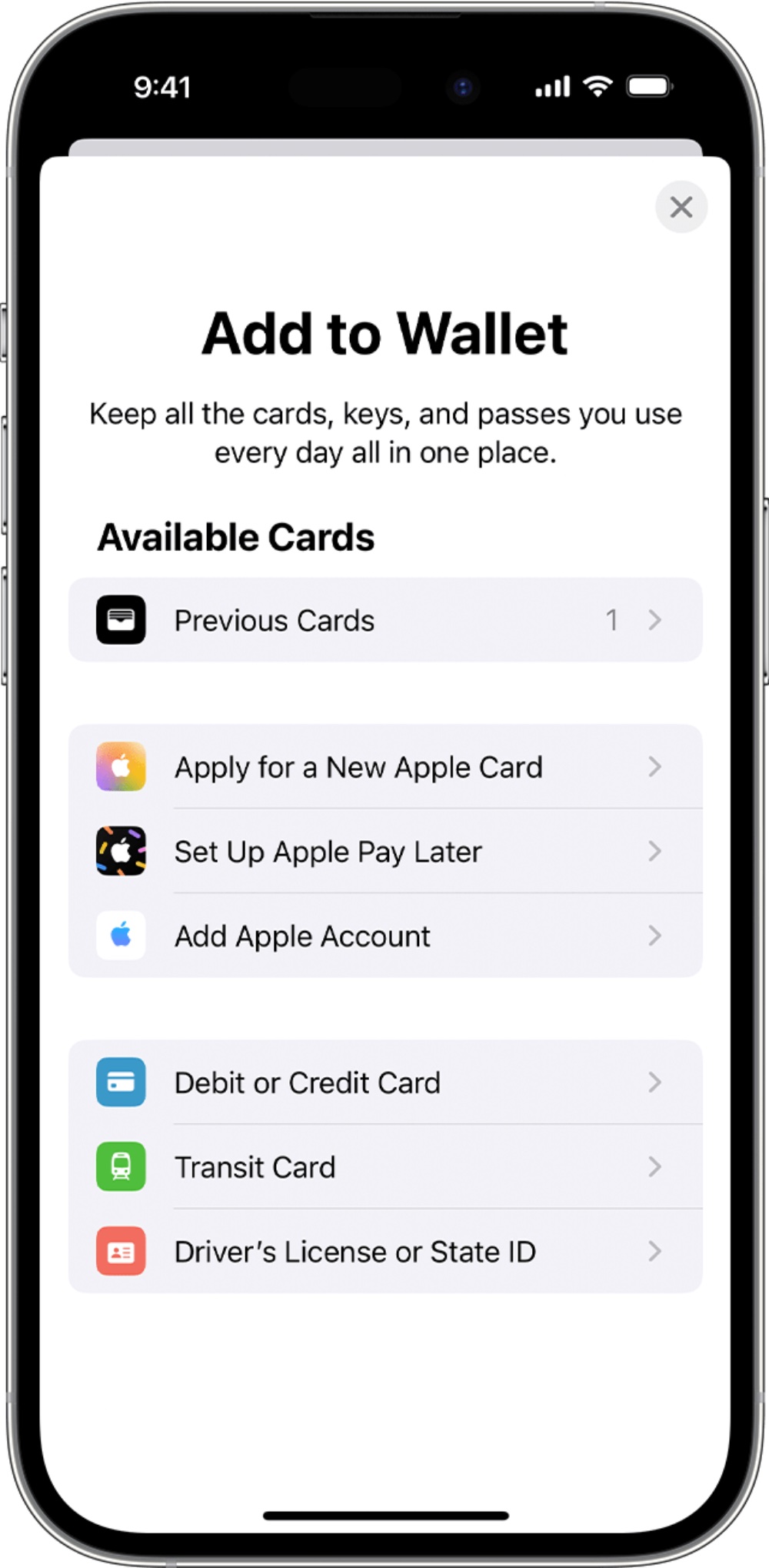 How to set up Apple Pay on your iPhone : Tech Live Trends
Apple Pay on an iPhone is an incredibly easy way to make payments. Let's look at how to set it up on your smartphone.
Set up Apple Pay
To set up Apple Pay, add a debit, credit, or prepaid card to the Wallet app on your iPhone, Apple Watch, or other compatible device.
To use Apple Pay, you need:
A compatible device1 with the latest version of iOS or iPadOS, watchOS, or macOS.
A supported card from a participating card issuer.
An Apple ID signed in to your Apple device.
Learn if your country/region supports Apple Pay. To check if your card is compatible with Apple Pay, contact your card issuer.
How to add a debit or credit card on your iPhone
In the Wallet app, tap the Add button .

Tap Debit or Credit Card to add a new card.
Tap Previous Cards to add a card that you used previously.

Tap Continue.
Follow the steps on the screen to add a new card.
Verify your information with your bank or card issuer. They might ask you to provide more information or to download an app before approving your card for use with Apple Pay.
If you have a paired Apple Watch, you have the option to also add the card to your watch.
To remove a card from the Previous Cards screen, tap Edit > Remove button  > Delete. Then, tap Delete Card to confirm and remove the card from all your devices.
(This how-to is based on my experiences and info on Apple's support pages.)