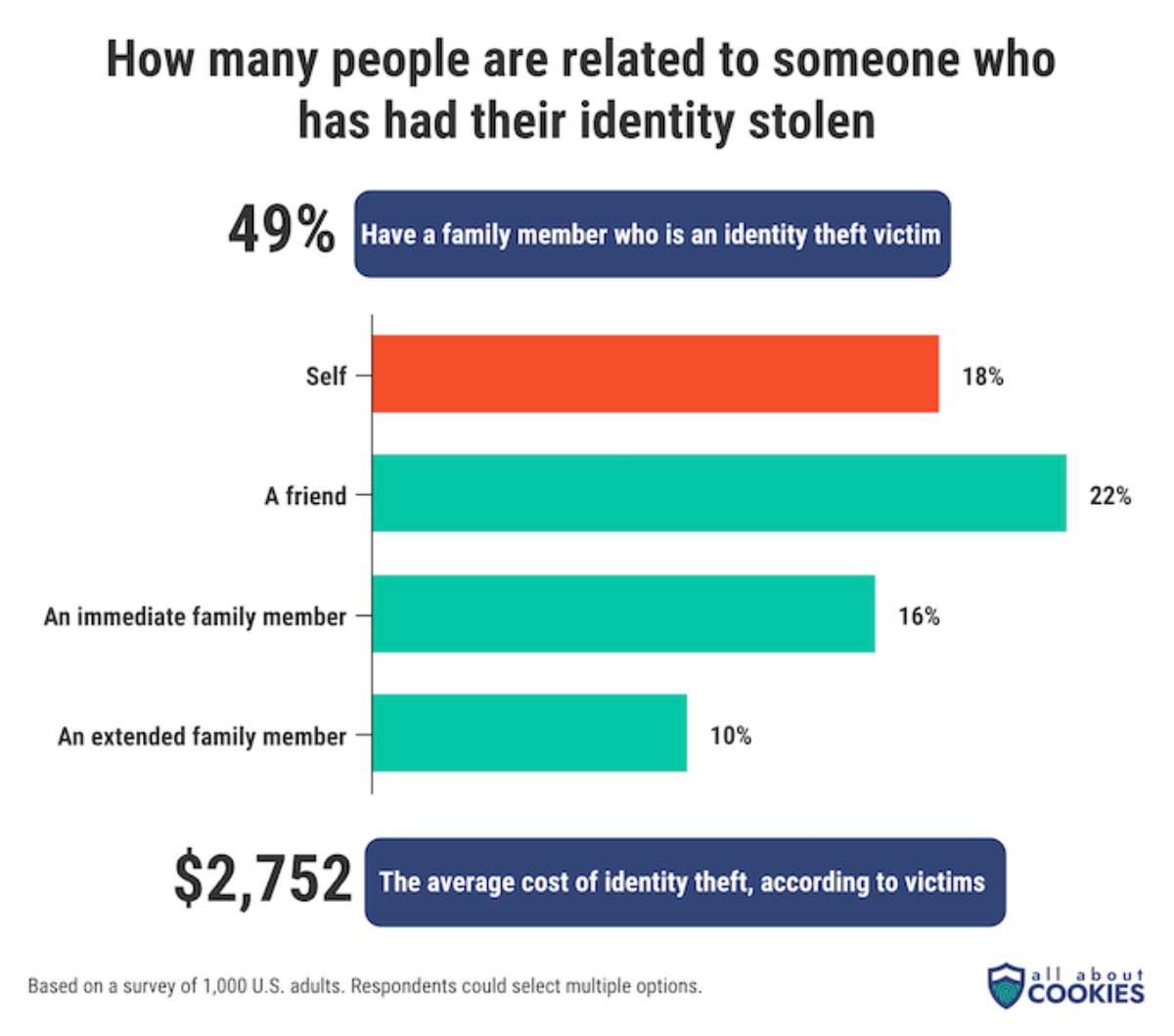 How Many People Are Affected? [Survey] – Tech Live Trends
A new study from All About Cookies asked 1,000 adults if they had ever been a victim themselves, how they think their most private information was compromised, and if the financial ramifications were minor or drastic. Here are the findings: 
Identity theft is ubiquitous: 51% of respondents said it's happened to them or someone close to them, including 18% who have had their own identity stolen.
Victims report identity theft has cost them $2,750 on average.
More than one-third of ID theft victims found out only after discovering missing money or unusual charges on their accounts.
More than a quarter of people who have had their identities stolen do not know how thieves acquired their data.
46% of victims were able to resolve their identity theft issues in under one month, but 27% said they are still actively dealing with the repercussions today.
All About Cookies — an informational website that provides tips, advice, and recommendations on online privacy, identity theft prevention, antivirus protection, and digital security — offers these tips for keeping your identify safe:
Learn about PII. Your personally identifiable information (PII) can include details such as your name, address, or Social Security number. This is all information that can reveal your identity to online criminals if it's compromised.
Recognize ID theft signs. Knowing what the early signs of identity theft look like will help you recognize what's going on much sooner if your information is stolen, so you can recover much quicker.
Secure your accounts with a password manager. Your accounts will not be harder to access if they're protected by unique secure passwords. If you have a lot of accounts to manage, look into using a password manager to keep everything secure and organized.