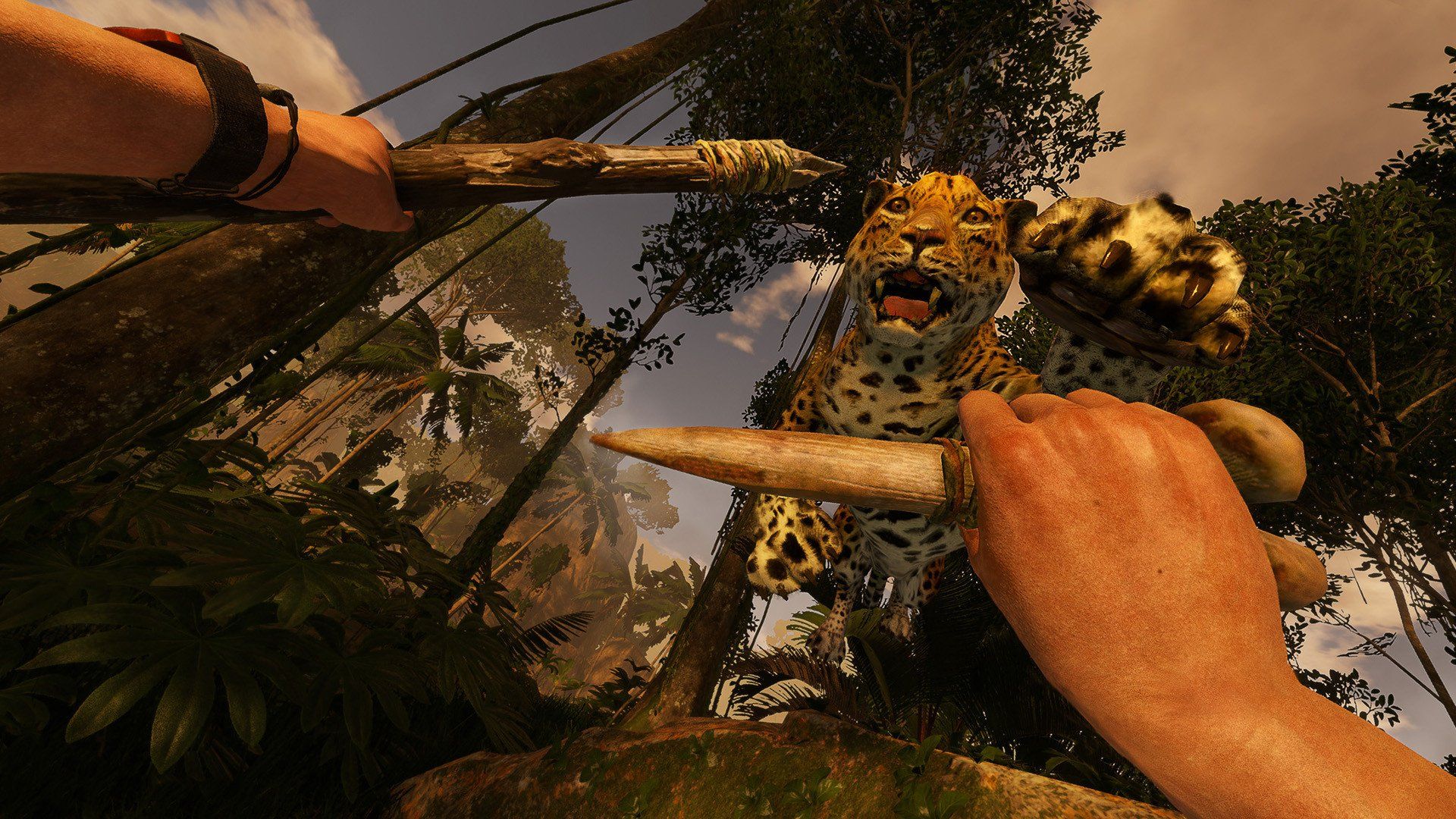 Green Hell VR Seemingly Set For Release This Month On PSVR 2
A pulled release date trailer seemed to indicate that Green Hell VR will launch this month on PSVR 2.
The original upload of the trailer, which showed new PSVR 2 footage of Green Hell and revealed an August 15 release date, has since been made private. However, copies of the trailer were uploaded to other channels before the original disappeared.  
UploadVR reached out to Incuvo ahead of publication, seeking clarification on the release date in light of the pulled trailer, but did not receive a response.
Green Hell VR is already available on both Quest and PC VR, however each platform features a slightly different version of the game, the former modified to work better within the constraints of the standalone system.
Back in April, Incuvo announced it was working on adding a 4-player co-op mode to Green Hell VR on existing platforms, alongside bringing over the Spirits of Amazonia DLC that first released for the flatscreen version of the game.
Around the same time, Incuvo clarified that the PSVR 2 release of Green Hell VR would be based "mainly" off the Quest version of the game, as opposed to the PC VR version. However, the studio also noted that the PSVR 2 version would feature PC VR-level graphics and PlayStation-specific features such as improved haptic feedback.
We're looking forward to jumping back into the jungle later this month on PSVR 2. Keep an eye out for more thoughts and impressions closer to release.