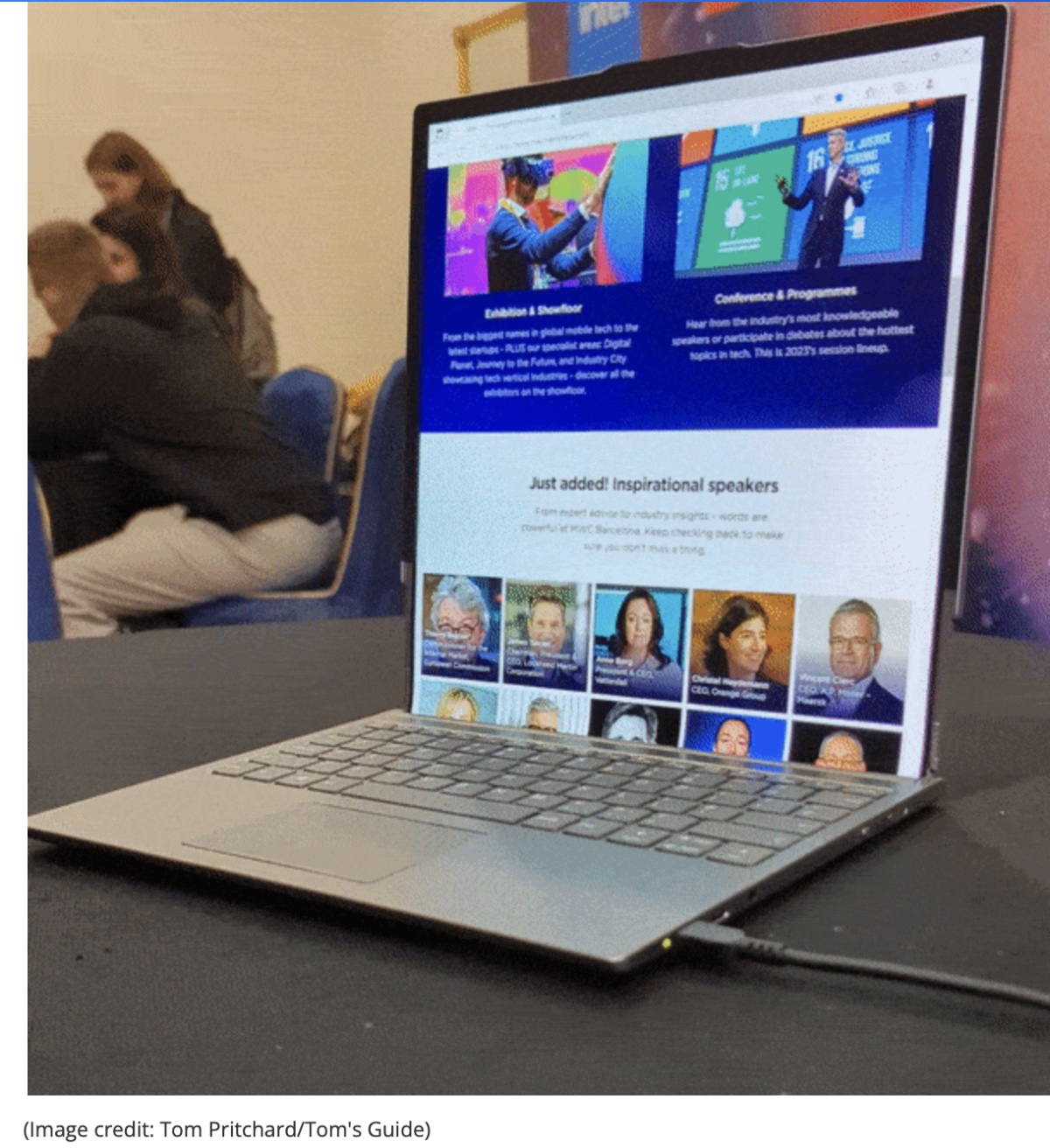 Future Macs, iPads, iPhones could have 'rollable' displays : Tech Live Trends
Forget foldable iPhones. Future iPhones, iPads, and Macs could have rollable displays, as hinted by a new patent filing (US 20230221766 A1).
In the patent filing, Apple notes that portability may be a concern for some devices, which tends to limit available real estate for displays. The tech giant's potential solution: a rollable display. 
The display may be moved between an unrolled state in which the display is unrolled for viewing and a rolled state in which a rollable portion of the display is rolled up for storage. In the unrolled state, the display may be flat. In the rolled state, the rollable portion bends about an axis as it is rolled onto a roller for storage.
The display may have a display panel with a pixel array that produces images and a transparent protective layer that overlaps the pixel array. The transparent protective layer may contain a layer of glass. The glass layer may be locally thinned in the rollable portion to facilitate bending.
Apple also wants such displays to be durable. According to the patent filing, during use of the device, the outwardly facing surface of the transparent protective layer may be exposed to objects that can create scratches, whereas the inwardly facing surface of the transparent protective layer may be protected and thereby have fewer surface irregularities. 
To help prevent cracking in the glass layer, the display may be configured roll so that its outwardly facing surface receives compressive stress. Compressive stress in the outwardly facing glass surface may help prevent any scratches in the outwardly facing display from causing cracking or other damage to the display when the display is bent during rolling operations.
Lenovo has already created the prototype for a rollable laptop (pictured).
If you'd like to help support AWT (and help us reach our goal of eliminating ads),  consider becoming a patron. We offer at least three patron-exclusive posts each week. You can start at only $2 per month (though $5/month gets you the exclusives).