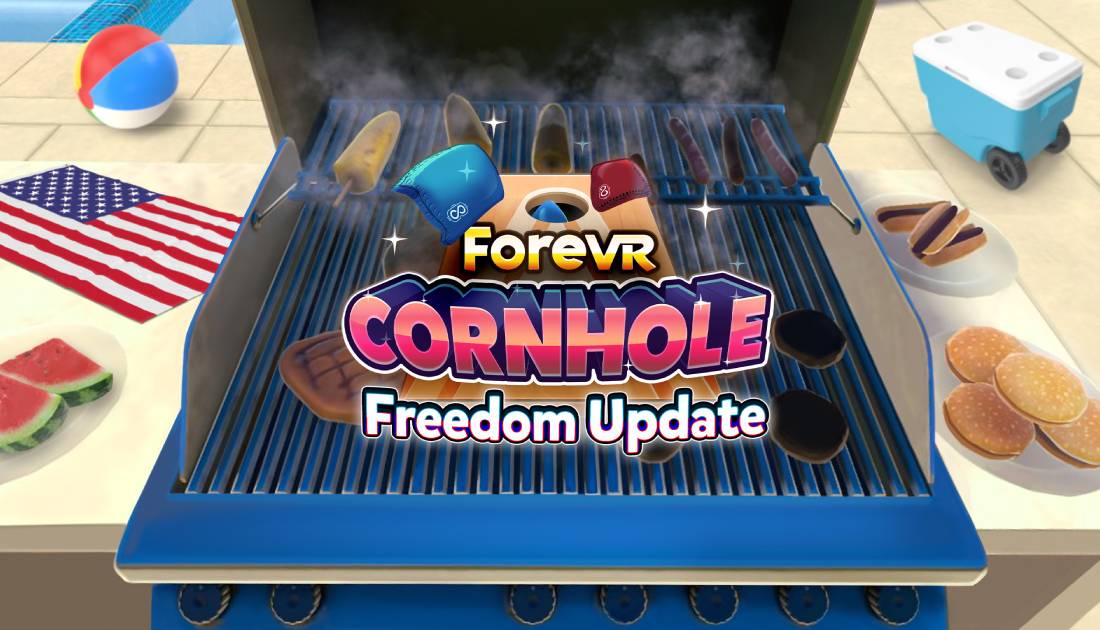 ForeVR Cornhole Will Soon Be Free-To-Play
A SteamVR release is also on the way according to the developer.
Earlier this week, VR developer ForeVR Games announced that its VR cornhole simulator ForeVR Cornhole will be going free-to-play on Meta Quest headsets later this month as part of the new "Freedom Update."
Originally released back in September 2022, this immersive sports experience features realistic beanbag physics, private and public multiplayer, unique environments, and a variety of bags and boards. The company says the game is designed for players of all backgrounds and skill levels.
Beginning June 28th, you can download a free-to-play version of the game on Meta Quest headsets. You can compete against other players in competitive matchups in ForeVR's California Dreaming and Brooklyn Rooftop halls using five bags and five boards.
For an additional $9.99 you can unlock even more content. Those who already own the game or purchase a copy before June 28th will receive this content for free.
"The decision to make Cornhole free-to-play was a natural next step for us," said ForeVR CEO and Co-founder Marcus Segal in an official release. "The game is a fan favorite and one of our team's top picks as well. We're thrilled to extend its reach to a global audience to provide an opportunity for everyone to enjoy this beloved sport, even those who haven't had the opportunity before."
In addition to next week's free-to-play update, ForeVR Cornhole will soon be available on PC VR headsets via SteamVR with support for cross-play. For more information on this week's announcements visit here.
Feature Image Credit: ForeVR Games