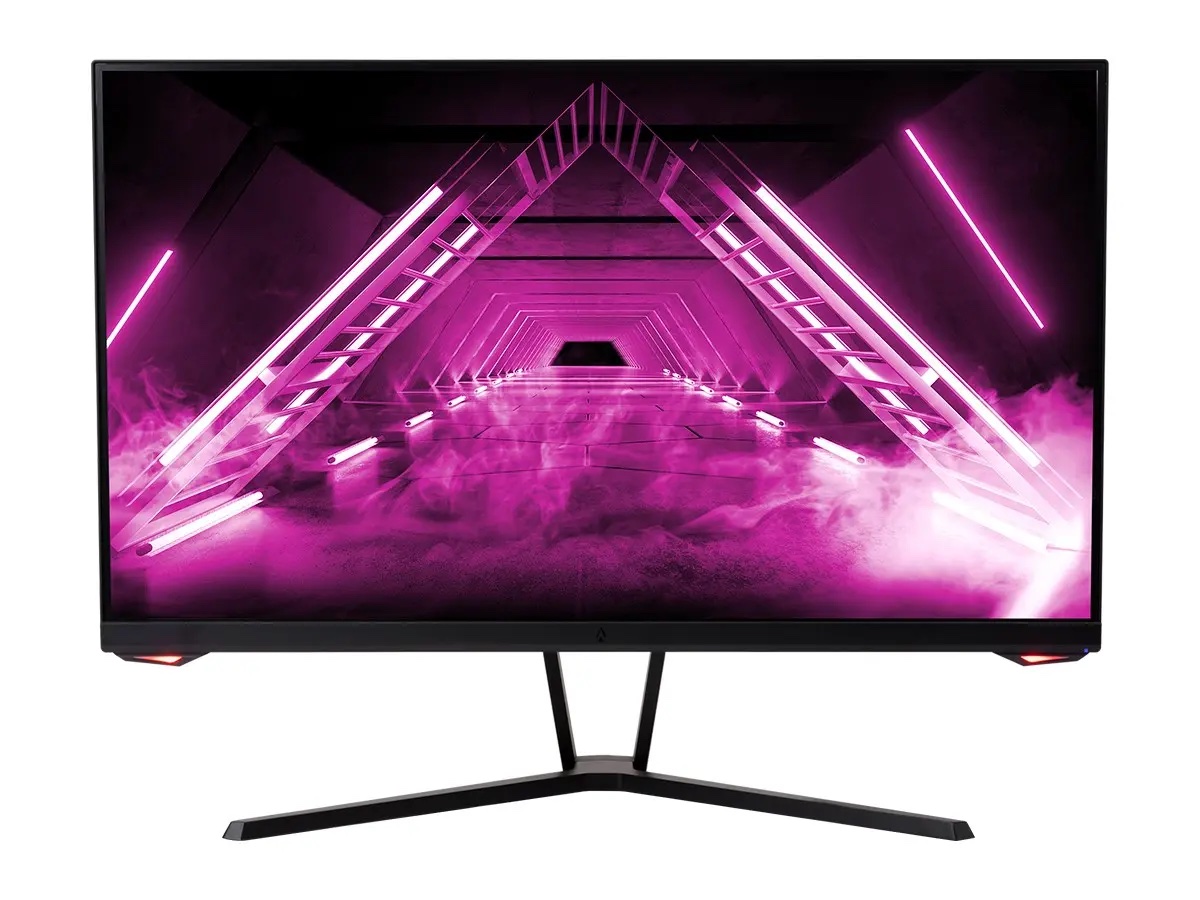 Dark Matter 24″ display is a good gaming or secondary monitor  : Tech Live Trends
If you need an inexpensive gaming monitor or secondary display, Monoprice's Dark Matter 24 " Gaming Monitor offers a lot of bang for the buck, although I don't recommend it as your main display. 
The 24-inch monitor sports a 24-inch 1080p 144Hz screen, which is great for some tasks such as gaming. However, if you're used to a 4K or better display for your daily workflow, the Dark Matter monitor, at 1920 x 1080p pixels, lacks the resolution that you'll want (or, at least, which I prefer). 
Also, there's no support for HDR and the display can't be lowered or raised (though you can tilt it). Connectivity options are abundant: HDMI 2.0, Display Port 1.2 and USB-C video inputs.
The Dark Matter 24″ Gaming Monitor features an IPS‑like panel, with a 144Hz refresh rate and 1ms response time, which makes it well suited for gaming. Thanks to AHVA technology, it offers near 100% sRGB color gamut and wide viewing angles, while Adaptive Sync technology keeps gameplay running smoothly at high frame rates. Other display stats: 1.67 million (8-bit) colors, 300 nits of brightness; and ~89 PPI.
The Dark Matter display requires you to attach the stand before use. If you don't have small fingers or a magnetic Philips head screwdriver, this is a bit of a pain. The stand can be removed to allow access to the 75×75 VESA mount pattern for use with a wall or desk mount.
The Dark Matter Gaming monitor lacks built-in speakers. However, the monitor does have a headphone jack connector (on the back) to attach speakers.
At the price, you don't expect the build quality of a pricer display. The monitor is all plastic, but solidly built.
Despite its shortcomings, the Dark Matter 24" Gaming Monitor is a good deal for the price. In fact, as I wrote this article, you could nab one for only US$139.99; the normal price is $229.99.
Tech Live Trends rating (out of 5 stars): ★★★★