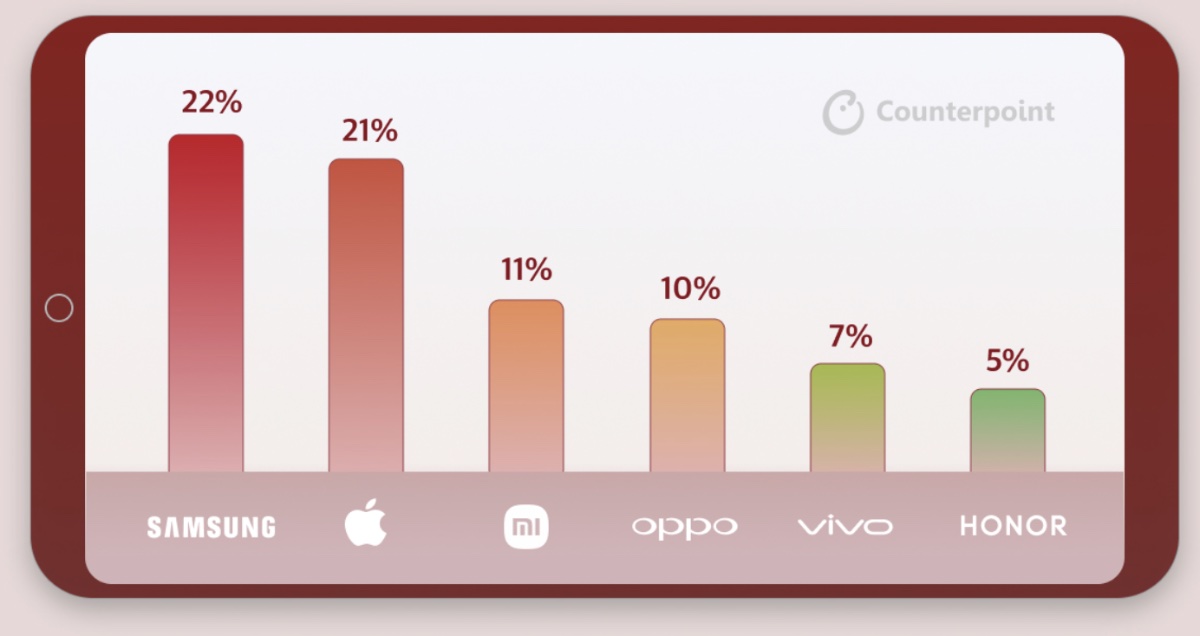 Apple's iPhone sees its highest-ever global market share (21%) in quarter one : Tech Live Trends
The global smartphone market declined by 14% year-over-year to reach 280.2 million units in the first quarter (Q1) of 2023, according to Counterpoint Research.
Samsung surpassed Apple as the leading smartphone player, but, among the top five brands, Apple experienced the least year-over-year shipment decline, resulting in its highest-ever Q1 market share of 21%.
In terms of regional performance, the Middle East and Africa (MEA) market exhibited the only single-digit decline at 8%, although this was based on a relatively small market size, according to Counterpoint Research. Europe saw the largest decline for any region, with a 41% decrease, primarily driven by Russia and Central and Eastern Europe.
If you'd like to help support AWT (and help us reach our goal of eliminating ads),  consider becoming a patron. We offer at least three patron-exclusive posts each week. You can start at only $2 per month (though $5/month gets you the exclusives).