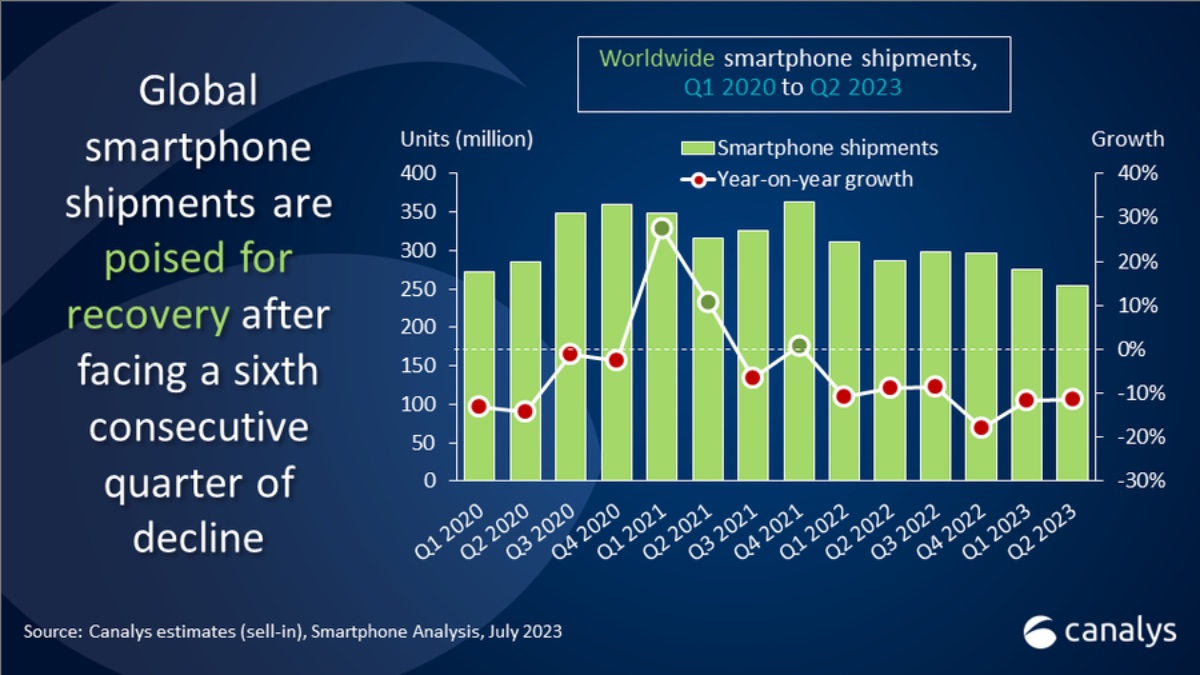 Apple's iPhone global market share stays steady at 17% in quarter two : Tech Live Trends
The global smartphone market declined by 11% year on year in quarter two (Q2) of 2023 as gloomy demand started to impact market leaders like Samsung and Apple which had to reduce their sell-in the same quarter, reports Canalys. 
The research group says that Samsung maintained the leading position with a 21% market share, while Apple held second place with a 17% market share. Outside of the top two, the decline in smartphone shipments reveals signs of improvement as most vendors' inventory returns to healthier levels while macroeconomic conditions stabilize, according to Canalys. 
The research group says that the iPhone's market share of 17% in Q2 of 2023 was the same as that of Q1 2022. Samsung's market share also remained steady at 21%.
The iPhone 15 line-up hasn't debuted yet, but, hey, let's look at rumors for the 2024 models. In a note...