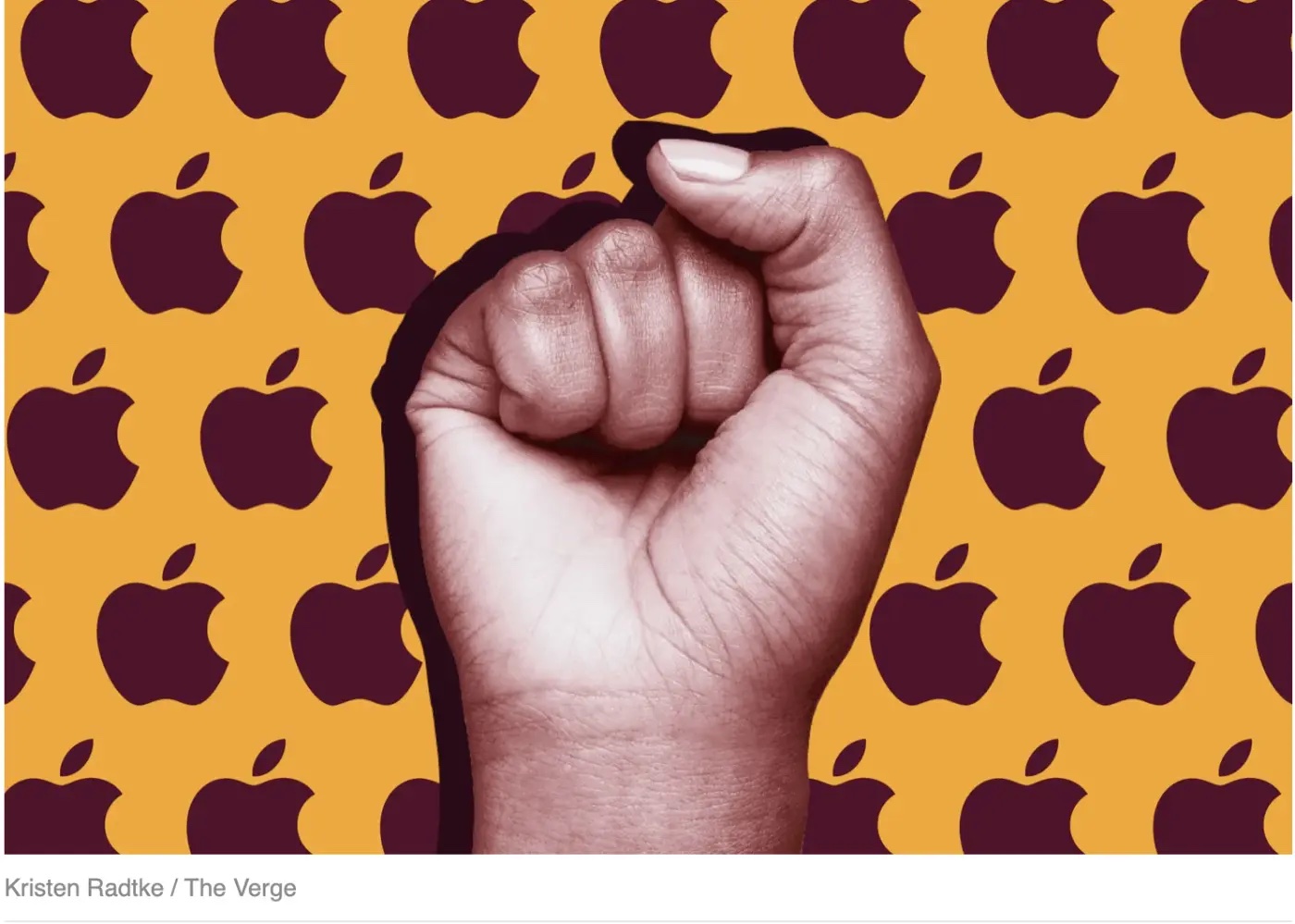 Apple will appeal ruling that it violated workers' rights : Tech Live Trends
Apple plans to appeal a National Labor Relations Board (NLRB) judge's ruling that the company violated employee rights by "coercively" interrogating them about pro-union sympathies and restricting the circulation of union flyers, according to Bloomberg.
The tech giant said in a statement Friday that it disagreed with the ruling and will address it "through the NLRB process." On June 21, the NLRB ruled that Apple "coercively interrogated" store employees at its World Trade Center store who wants to unionize,.
A judge ruled that Apple violated the rights of its staff at the store, and must "cease and desist." The judge wrote that Apple violated the rights of employees at its World Trade Center store in New York City, one of several around the country where workers waged union campaigns last year.
Apple has been ordered to cease interrogating workers, and stop confiscating pro-union literature in the store's break rooms. Furthermore, the tech giant must desist from "interfering with, restraining or coercing employees" in the exercise of their legally-protected labor rights.
This isn't the first time Apple has been accused of anti-labor tactics. In May, Apple, Starbucks, Trader Joe's and REI were accused of targeting union supporters after organizing efforts gained traction, charges the companies deny, according to The New York Times (a subscription is required to read the entire article).
The NYT claims to have spoken to multiple former Apple Store employees who allege they were fired for their role in unionization efforts. The report also compares Apple's efforts to what similar companies like Starbucks have done over the last several years.
In a statement to the NYT, Apple denied the accusations made by these former employees. The company said that it has not "disciplined or fired any workers" for union activity. "We strongly deny these claims and look forward to providing the full set of facts to the NLRB," the company said.
Furthermore, in his April 7 "Power On" newsletters, Bloomberg's Mark Gurman said Apple's attempts to keep its stores from unionizing are continuing, with the tech giant looking to avoid the kind of labor inroads seen at companies like Amazon.com and Starbucks.
From the report: Over the past two weeks, managers at Apple's roughly 270 US retail outlets held meetings with staff members to discuss the risks of unionization and provide a planned update on bargaining between the company and the first unionized store, a location in Towson, Maryland.
The talks, held during gatherings known as Daily Downloads, followed a bit of a lull at Apple. Months ago, the company held Q&A and information sessions aimed at addressing unions and its retail chief sent a video to staffers on the topic. Apple also withheld new benefits from unionized locations, drawing outcry from labor advocates.