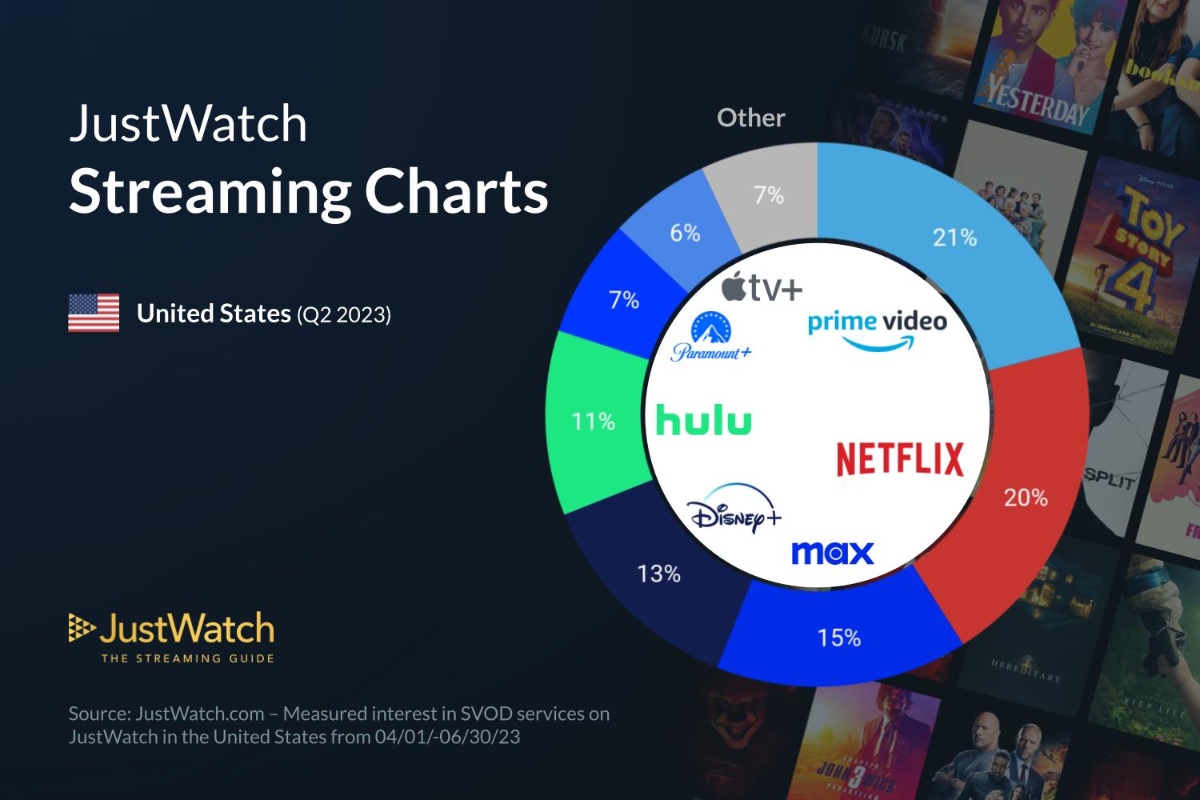 Apple TV+ now has 6% of the U.S. streaming services market : Tech Live Trends
As of the second quarter of 2023, Apple TV+ had 6% of the U.S. streaming services market, according to JustWatch, an international streaming guide. That's the same as it had in the first quarter.
Prime Video continues to hold down the streaming crown in the U.S. with a 1% lead over global giant, Netflix. They have 21% and 20% market share, respectively. The newly rebranded Max (formerly HBO Max) has 15% market share. Disney+ has 13%. Hulu has 11% and Paramount has 7%.
About Apple TV+
Apple TV+ is available on the Apple TV app in over 100 countries and regions, on over 1 billion screens, including iPhone, iPad, Apple TV, Mac, popular smart TVs from Samsung, LG, Sony, VIZIO, TCL and others, Roku and Amazon Fire TV devices, Chromecast with Google TV, PlayStation and Xbox gaming consoles, and at tv.apple.com, for $4.99 per month with a seven-day free trial. 
For a limited time, customers who purchase and activate a new iPhone, iPad, Apple TV, Mac or iPod touch can enjoy three months of Apple TV+ for free. For more information, visit apple.com/tvpr and see the full list of supported devices. 
If you'd like to help support AWT (and help us reach our goal of eliminating ads),  consider becoming a patron. We offer at least three patron-exclusive posts each week. You can start at only $2 per month (though $5/month gets you the exclusives).