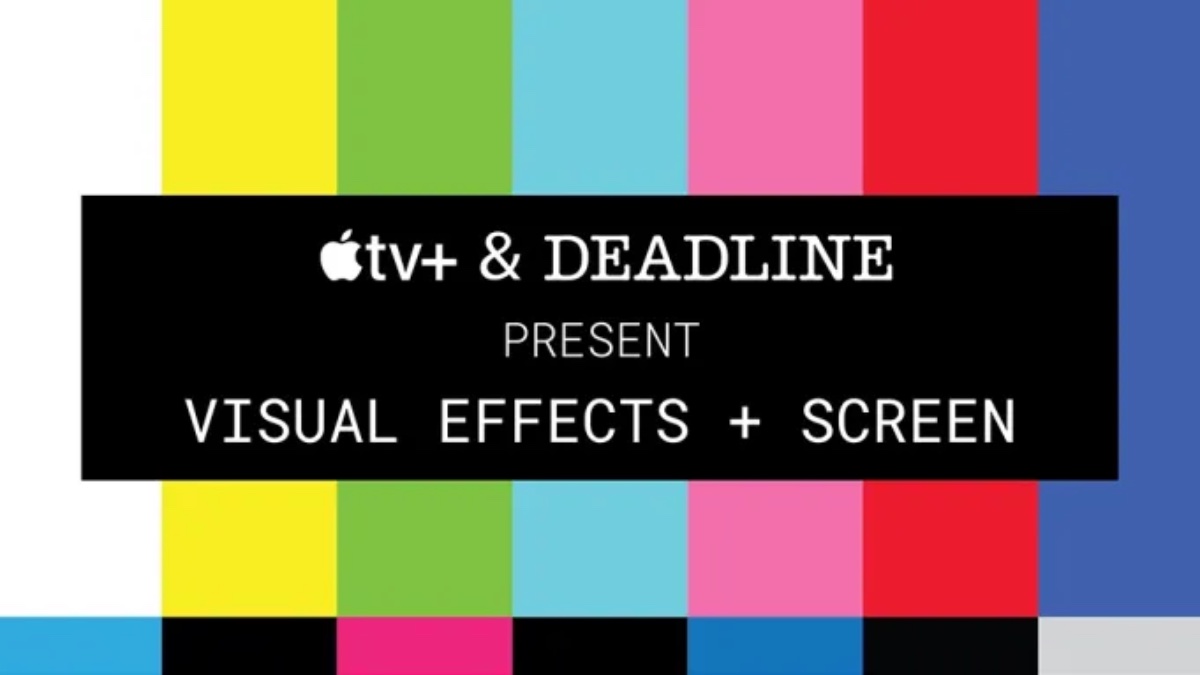 Apple TV+ And Deadline Launch 'Visual Effects + Screen' Event Sunday – Tech Live Trends
In a new live-event series, Apple TV+ and Deadline are kicking off Visual Effects + Screen this Sunday, Aug. 6, at 2 pm at the Pickford Center for Motion Pictures Study in Los Angeles. 
The event will delve into the VFX process on Apple TV+ series Ted Lasso, Silo, Foundation and Five Days at Memorial. Attendees will be able to see for themselves how the elaborate effects were created and hear insights and stories from such panelists as VFX Compositing Supervisor Bill Parker, who received his third career Emmy nomination this year on Ted Lasso for the episode "Mom City" in the Outstanding Special Visual Effects in a Single Episode. Parker received two previous Emmy noms for his work on The Man in the High Castle in 2017 and 2019.
Eric Durst will break down his Emmy-nominated work in the mini-series, "Five Days at Memorial," based on actual events of Hurricane Katrina. Durst is nominated for the episode "Day Two" in the Primetime Emmy category of Outstanding Special Visual Effects in a Single Episode. Durst's credits include Bong Joon-ho's "Snowpierce," "Knight & Day," "Spider-Man 2," NatGeo's "Genius" for which he received an Emmy nomination, as well as HBO's" Perry Mason," Netflix's "Messiah," and AMC's "The Terror."
Daniel Rauchwerger, VFX Supervisor, will take viewers into the world of Apple TV+'s most watched sci-fi drama, "Silo." His credits include the Wonder Woman franchise, "Inception," "Harry Potter and the Deathly Hallows Part 2," and "F9" among several other pics.
Chris MacLean, the VFX Supervisor on the Josh Friedman-David S. Goyer created sci-fi series "Foundation," will transport us through the galaxy of the series, whose second season is now streaming. MacLean earned an Emmy nom last year for his work on "Foundation" in the Outstanding Special Visual Effects in a Season or Movie category and was a VES Award winner for the show last year for the episode "The Emperor's Peace". His credits include Guillermo del Toro's "Crimson Peak," Scott Frank's "Godless," the second season of "American Gods"among numerous other shows and films.
Visual Effects + Screen, which will feature panels followed by a reception, marks an expansion of Deadline's Hollywood crafts-focused live-event series, which launched with Sound & Screen. The inaugural event Sundayis aptly taking place in the Linwood Dunn Theater at the Pickford Center. Dunn was an American pioneer of visual special effects in motion pictures whose work included 1933's King Kong, 1941's Citizen Kane, the Star Trek series (1966-69) and his Oscar nominated special effects work on the 1967 Hawaii.