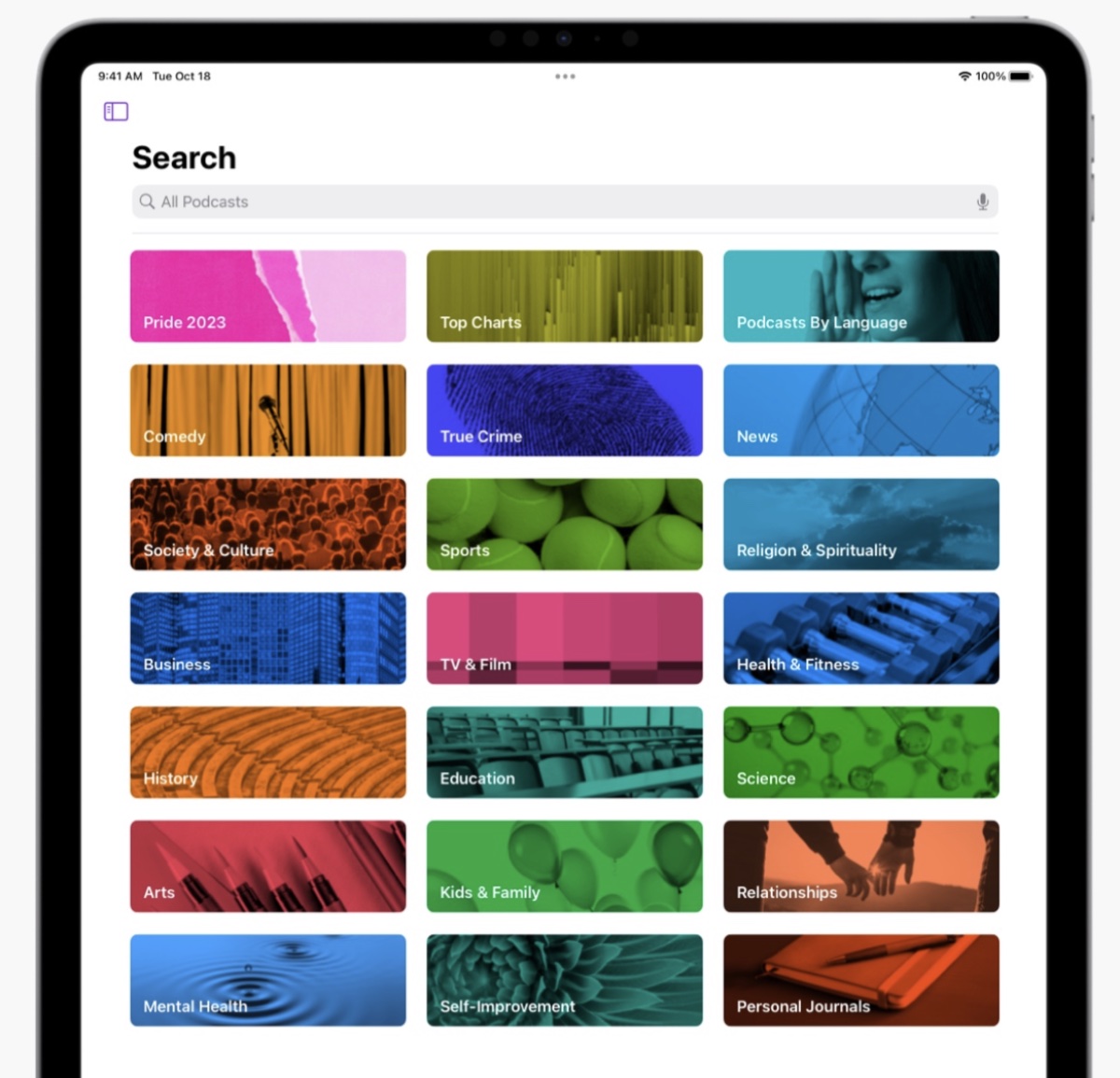 Apple says it's improved podcast discovery by elevating nine subcategories and charts : Tech Live Trends
Apple has announced that it's added nine subcategories to the Search tab on its Podcasts app across devices, making it easier for listeners to discover their next favorite show among a variety of popular genres and topics. These subcategories are:
Each subcategory has its own charts, which display the Top Shows and Top Episodes available in a listener's market. For example, a listener in the U.S. can browse the charts for Mental Health, which display the top 200 shows and top 200 episodes available in the U.S. based on a mix of listening, follows, and completion rate.
All 19 categories and these nine subcategories have been refreshed with new artwork and recommendations. These include Apple Podcasts Essentials — all-time favorite podcasts for each category curated by our global editorial teams — along with rows for charts and additional subcategories. 
Select categories, including Comedy, Society & Culture, Sports, and True Crime, will also regularly showcase New & Noteworthy shows, standout Shows of the Month, Featured Channels and Creators, and Global Highlights with popular shows from around the world. Creators can submit a request for their show to be featured in its corresponding category or subcategory.
Explore podcasts by language
Listeners in the U.S., U.K., Canada, and Australia can also now explore Podcasts by Language to more easily find podcasts in their native language. Podcasts by Language features recommendations for some of the most popular languages in these markets with support for over 20 languages, including English, Spanish, French, German, Italian, Japanese, Chinese, and Korean. 
For example, a U.S. listener can easily explore podcasts in Arabic, Chinese, French, and Spanish while a U.K. listener can explore podcasts in Dutch, Italian, and Portuguese. Select markets will feature an additional "Podcasts in English" destination. Creators can specify the language for their podcast using Apple Podcasts Connect or via RSS using their hosting provider.
Find categories and subcategories
Listeners can find all categories, subcategories, and Podcasts by Language from the Search tab on iPhone, iPad, Mac, and Apple TV, and browse the charts for a specific category or subcategory from the category page. A selection of charts for top categories are also accessible from Top Charts.
Apple Podcasts offers millions of shows completely free. And some publishers offer premium shows, episodes, and channels that can be purchased through a monthly or annual subscription. Also, podcast creators have the option to charge subscription fees for exclusive content.