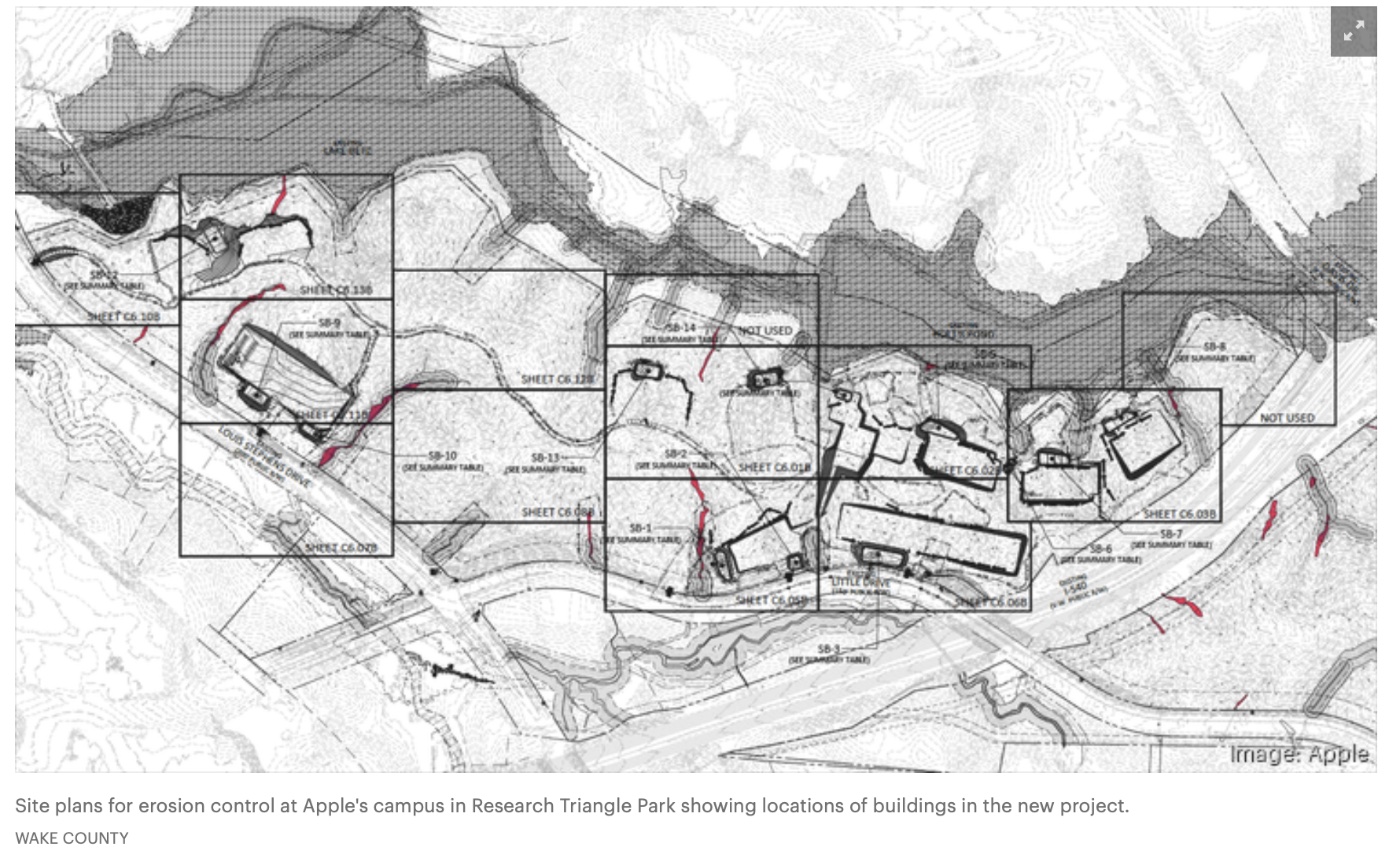 Apple plans a 900,000 square-foot first phase for Research Triangle Park campus : Tech Live Trends
Apple plans a 900,000 square-foot first phase for its Research Triangle Park campus in North Carolina, reports the Triangle Business Journal (a subscription is required to  read the article). 
The 41-acre initial phase will include six buildings and a parking garage for a total of 700,000 square feet of office space, 190,000 square feet of accessory space, and almost 3,000 parking spaces. Phase one includes  three office buildings: one at 242,000 square feet and two at about  230,000 square feet each. Three smaller buildings are also planned.
The US$1 billion-plus campus was first announced in May 2018. The Research Triangle, commonly referred to as simply The Triangle, is a region in the Piedmont of North Carolina, anchored by North Carolina State University, Duke University, University of North Carolina at Chapel Hill, and the cities of Raleigh and Durham and the town of Chapel Hill. 
The campus is part of an Apple pledge to pump $350 billion into the U.S. economy during the next five years. Apple filed the site work plans on May 30. The tech giant was previously awarded $1.2 billion in an incentive package from the state.