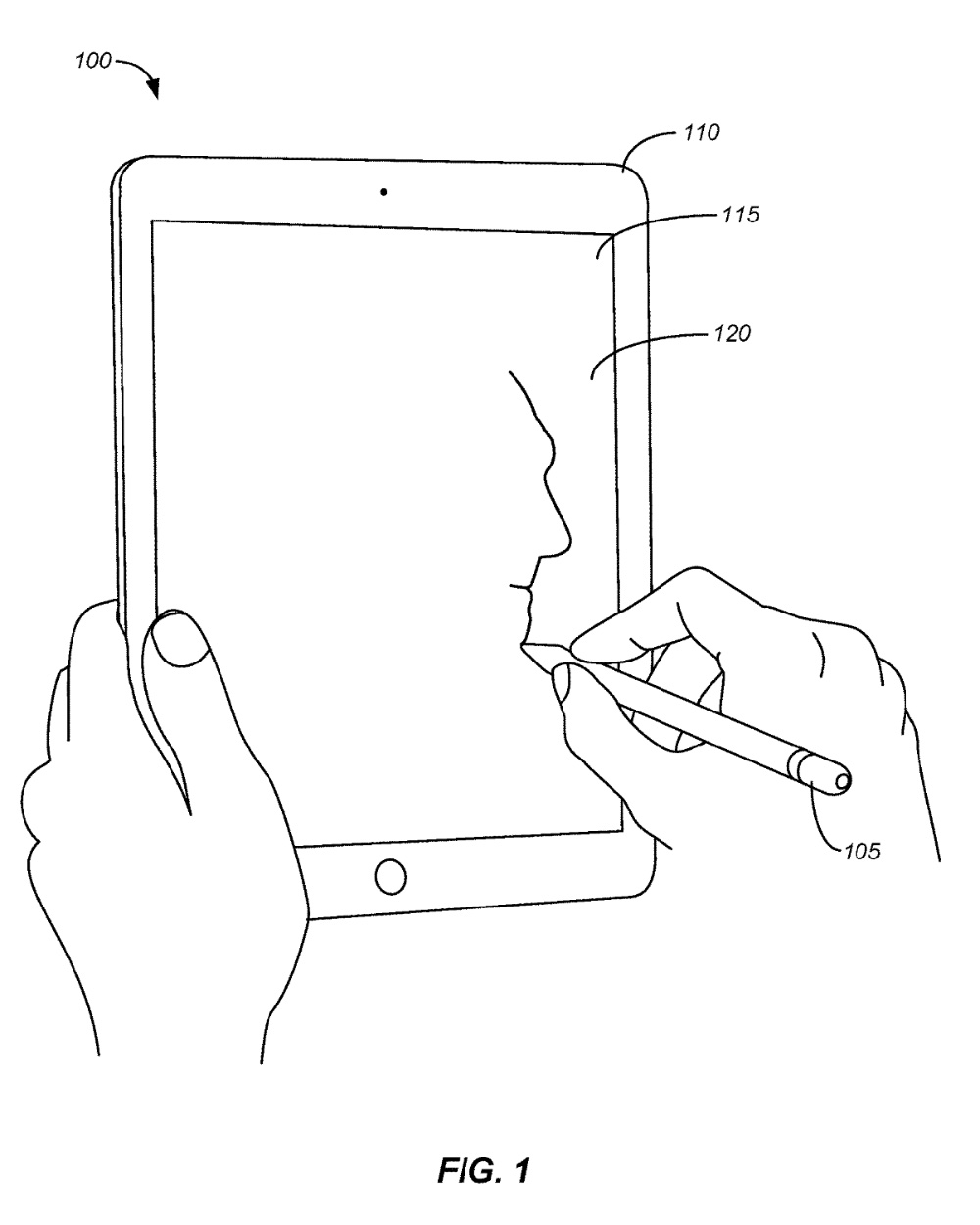 Apple patent involves an Apple Pencil that charges while being used : Tech Live Trends
Apple has been granted a patent (number US 11670972 B2) for an "electronic device having an inductive charging system." It involves an Apple Pencil that can charge even as it's being used thanks to sensing circuitry and transmit coils.
About the patent
The patent relates generally to an Apple Pencil that can be inductively charged by an iPad. More particularly, it involves iPads that inductively charge and communicate with a corresponding Pencil via sensing circuitry.
In the patent, Apple notes that, currently there are a wide variety of electronic devices that have separate pointing devices such as styli, mice, track balls, etc. Obviously, such pointing devices must be charged before they can be used with the electronic device, meaning a user may have to wait to use the electronic device until the pointing device has been charged sufficiently. 
Apple says this can be particularly problematic with tablet computers that can have impaired usefulness while the user is waiting for the stylus to be charged. The tech giant says that new electronic devices and corresponding pointing devices are needed that do not have to be charged before use.
Summary of the patent
Here's Apple's abstract of the patent: "An electronic device includes a housing coupled to a display window, a battery and a plurality of inductive charging transmit coils coupled to the battery. The plurality of inductive charging coils are positioned within the enclosure to generate an inductive charging region that extends through the display window and across at least a portion of an exterior of the display window. 
"Sensing circuitry is configured to sense a position of a stylus at the display window and a processor is configured to selectively engage and disengage one or more of the plurality of inductive charging transmit coils based on the sensed position of the stylus. The stylus receives power when it is positioned within the inductive charging window."