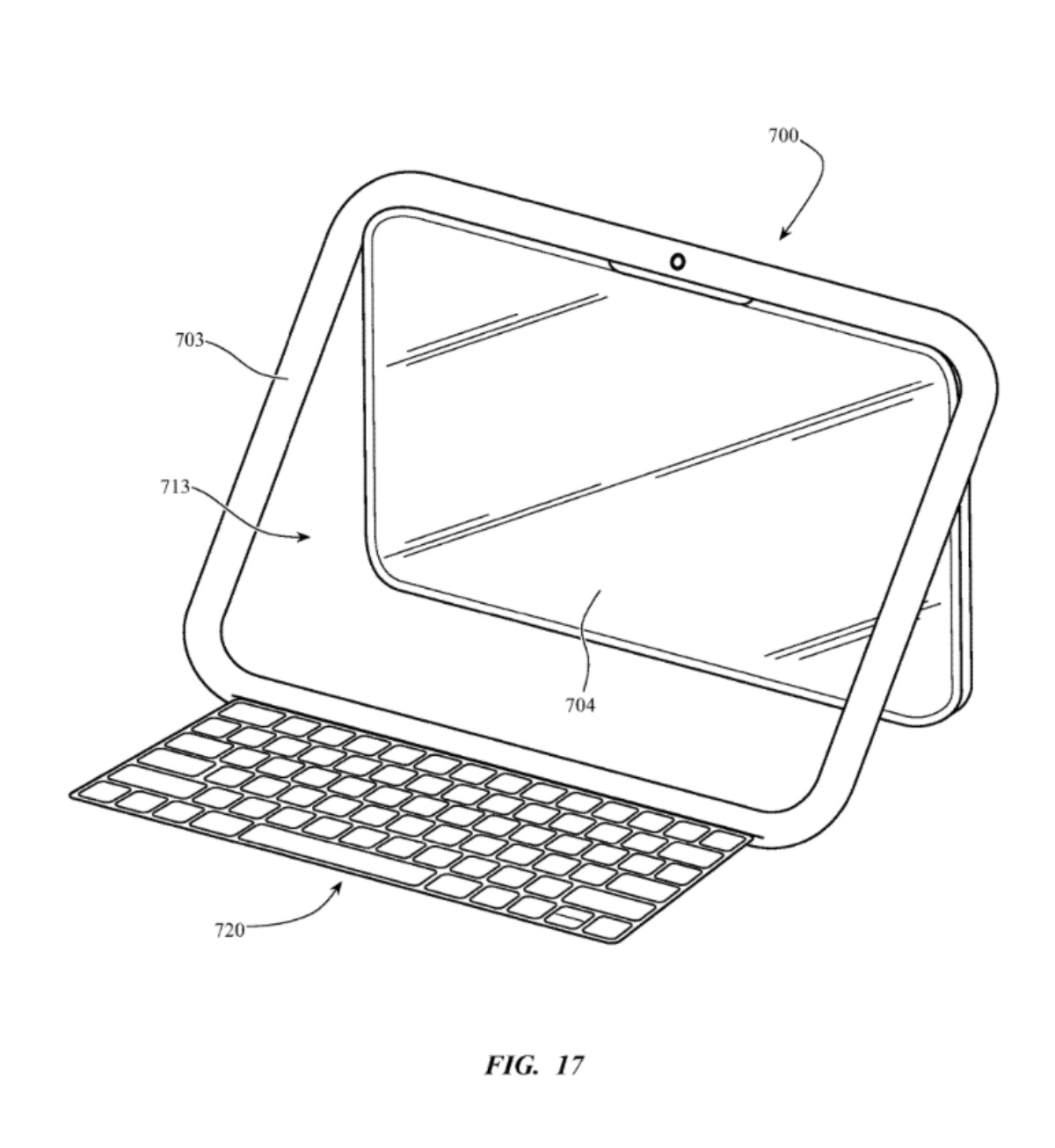 Apple patent involves a flexible 'peripheral housing' device for an iPad : Tech Live Trends
Apple has been granted a patent (number US 11698663 B2) for "peripheral housing for a computing device." It hints at future iterations of the Magic Keyboard that involve features not available in the current version.
About the patent
Apple's idea is for a keyboard/case for the iPad to be tailored to provide additional or enhanced device functionality. The company's patent involves peripheral housing that defines a cavity and an internal housing volume. 
The iPad could be moveably attached to the peripheral housing. A battery, a processor, and memory are disposed entirely within the internal housing volume. The cavity defined by the housing can be an aperture and the display can have a peripheral shape that corresponds to the shape of the aperture. The keyboard/case could be used in a variety of angles and set-ups.
Summary of the patent
Here's Apple's abstract of the patent: "A computing device can include a housing including a peripheral housing defining an aperture, the peripheral housing having a constant cross-sectional area. The computing device can also include a display having a first major surface and a second major surface opposing the first major surface, the display disposed within the aperture defined by the peripheral housing and attached to the housing at one or more locations such that the first major surface and the second major surface of the display are substantially unobstructed by any other portion of the computing device."
If you'd like to help support AWT (and help us reach our goal of eliminating ads),  consider becoming a patron. We offer at least three patron-exclusive posts each week. You can start at only $2 per month (though $5/month gets you the exclusives).