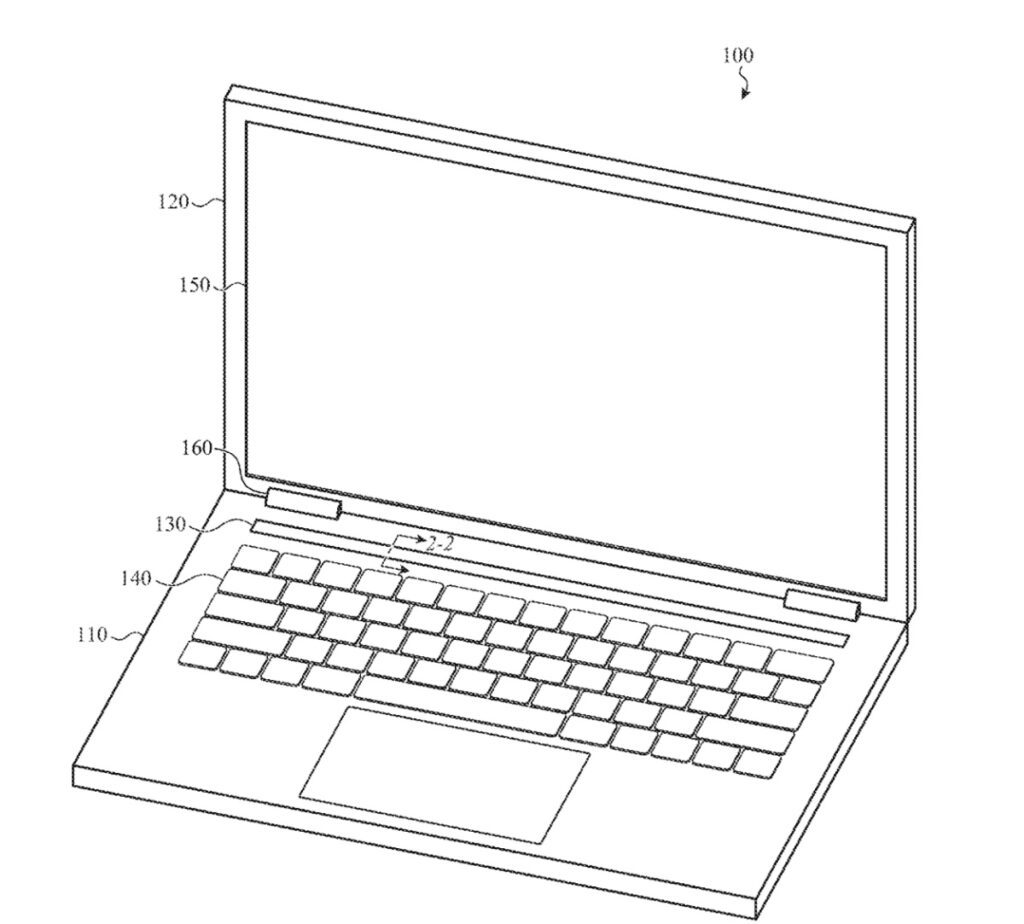 Apple patent filing hints at the return of the controversial Touch Bar to Mac laptops
Apple has filed for a patent (US 20230229252 A1) for that hints at future Mac laptops with a force sensitive 3D Touch screen — and possibly the return of the controversial Touch Bar.
About the Touch Bar
Apple added the Touch Bar to its laptops in 2016, specifically the 13 and 15-inch MacBook Pros. The hardware feature was introduced as a sort of 21st-century replacement to the familiar row of function keys that exist on almost all laptop and desktop computers. It was a controversial feature that Apple removed when it debuted its 2021 14-inch and 16-inch MacBook Pros.
About the patent filing
The patent relates to electronic devices, and particularly electronic devices having a display with a force sensor positioned at least partially around, and coplanar with, the display. In other words, the Mac laptops screen would be the primary display. A Touch Bar would be a secondary display.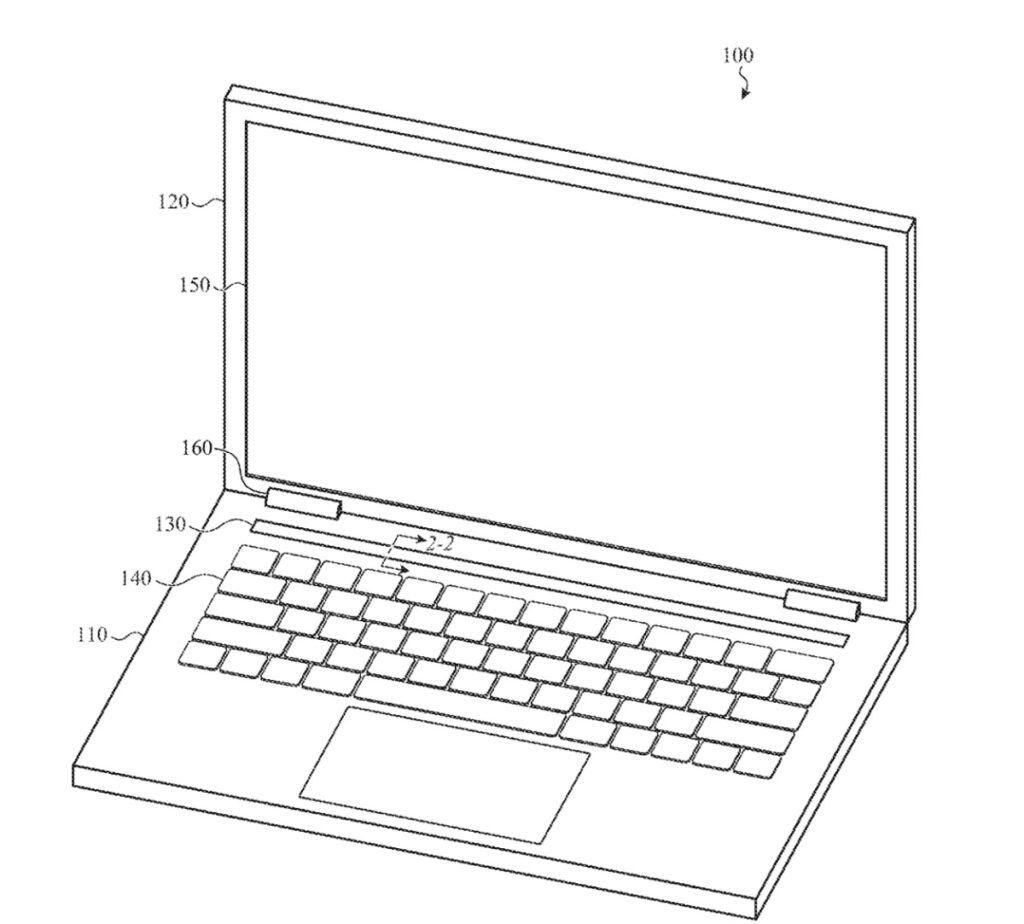 This graphic shows a Mac laptop with the return of the Touch Bar.
According to Apple, the secondary display may function as an additional or ancillary input mechanism and may, in some embodiments, extend a functionality of the primary input mechanism. It may also change one or more elements, icons, graphics, or the like shown on the display as a context of the user's interaction changes in order to provide content-sensitive inputs to the user."
Apple says that, for example, as the user changes focus to, or otherwise selects or initiates, a program, application, or the like. the secondary display may change one or more user-selectable graphics, buttons, icons, soft keys, and so on to ones that are specific to the program, application, or other context."
A Touch Bar with Apple Pencil support
What's more, in June 2022 Apple filed for a patent for "mountable tool computer" that hinted at a Touch Bar with support for the Apple Pencil.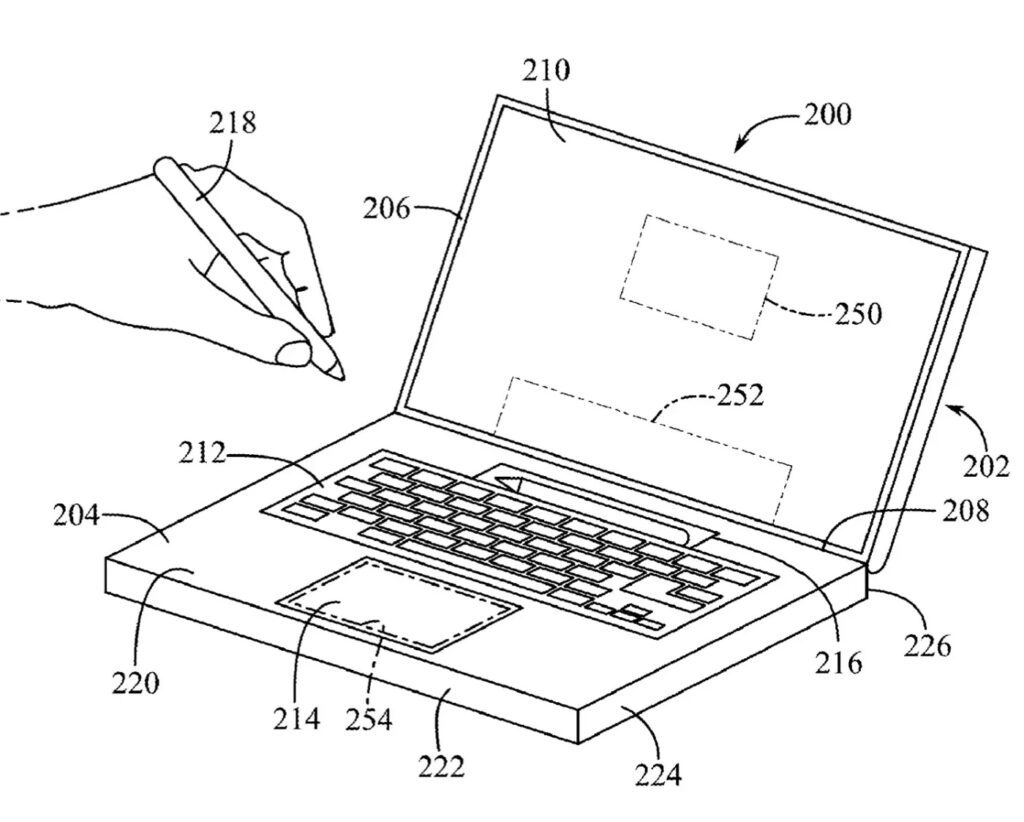 The graphic shows a Touch Bar with Apple Pencil support.
The patent filing involved input devices incorporating a stylus that's removably mounted to a keyboard or similar device. The tech giant notes that a variety of handheld input devices are used to detect user input.
If you'd like to help support AWT (and help us reach our goal of eliminating ads),  consider becoming a patron. We offer at least three patron-exclusive posts each week. You can start at only $2 per month (though $5/month gets you the exclusives).