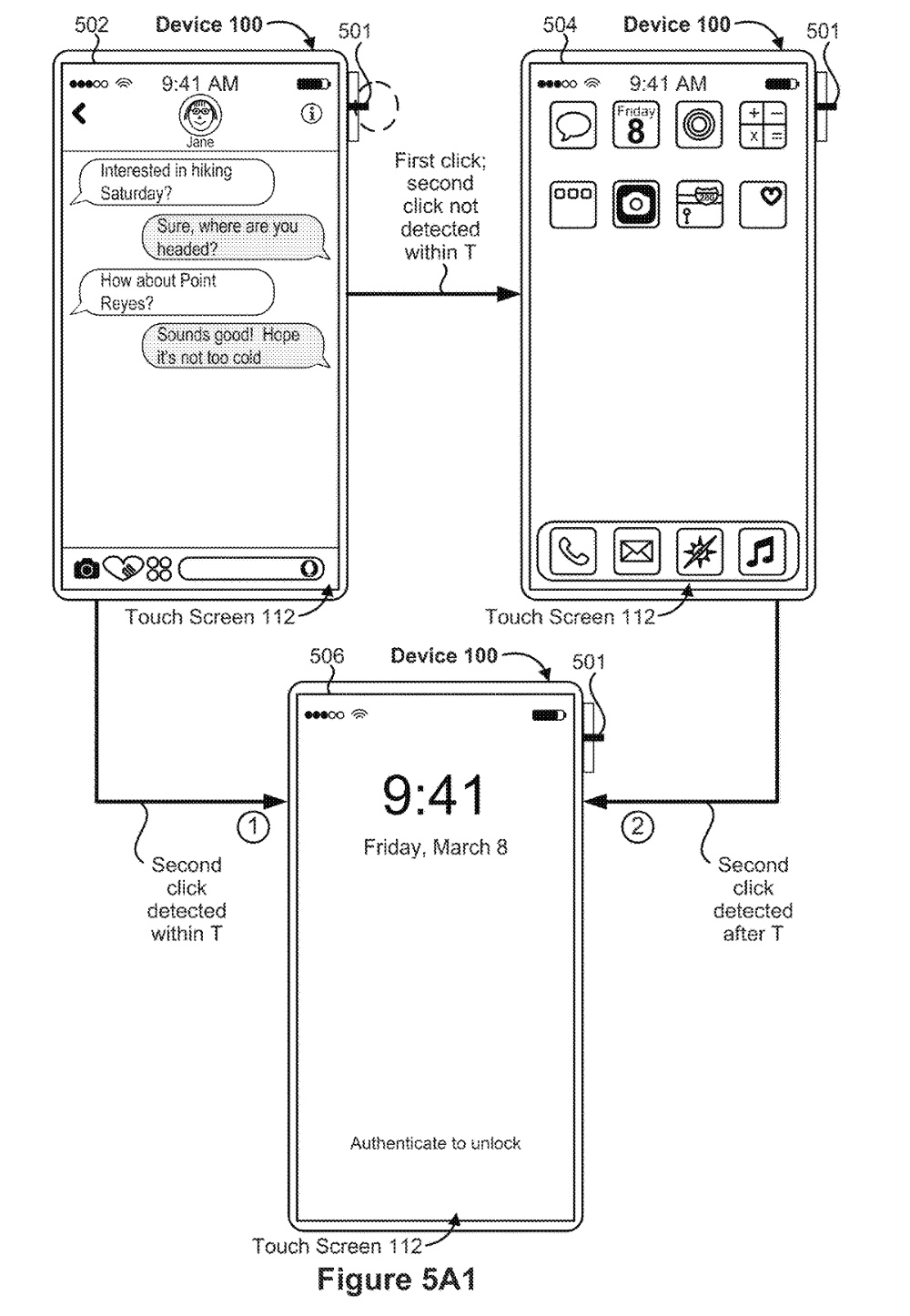 Apple looks into ways to remove the Home button from iPhones, iPads : Tech Live Trends
Apple has been granted a patent (number US 11669171 B2) for "devices, methods, and graphical user interfaces for providing a Home button replacement" on iPhones and iPads.
About the patent 
Obviously, some electronic devices, such as handheld devices like the iPhone and iPad, include a permanent home button on the front face of the device that, when activated in a predetermined manner (e.g., when pressed for a single time), dismisses a currently displayed user interface and displays a home screen of the device. 
However, Apple says that a home button on the front face of the device reduces the space available for the touch-sensitive surface (e.g., a touch-screen display) on the device, but removal of the home button from the front face of the device removes a convenient way for a user to access the home screen and other functions associated with the home button.
This means there's a need for electronic devices with improved methods and interfaces for providing a home button replacement. Apple says hat such methods and interfaces optionally complement or replace conventional methods for using a permanent home button on the front face of a device. 
Such methods and interfaces reduce the number, extent, and/or nature of the inputs from a user and produce a more efficient human-machine interface. For battery-operated devices, such methods and interfaces conserve power and increase the time between battery charges.
Summary of the patent
Here's Apple's abstract of the patent: "An electronic device with a display and an embedded fingerprint sensor displays a lock screen on the display. While displaying the lock screen, the electronic device detects a first touch input on the embedded fingerprint sensor. In response to detecting the first touch input on the embedded fingerprint sensor: the electronic device, in accordance with a determination that first timing criteria are met, displays content of a plurality of messages; and the electronic device, in accordance with a determination that second timing criteria, different from the first timing criteria are met, ceases to display the lock screen and displaying a home screen use interface for the electronic device with a plurality of application icons."