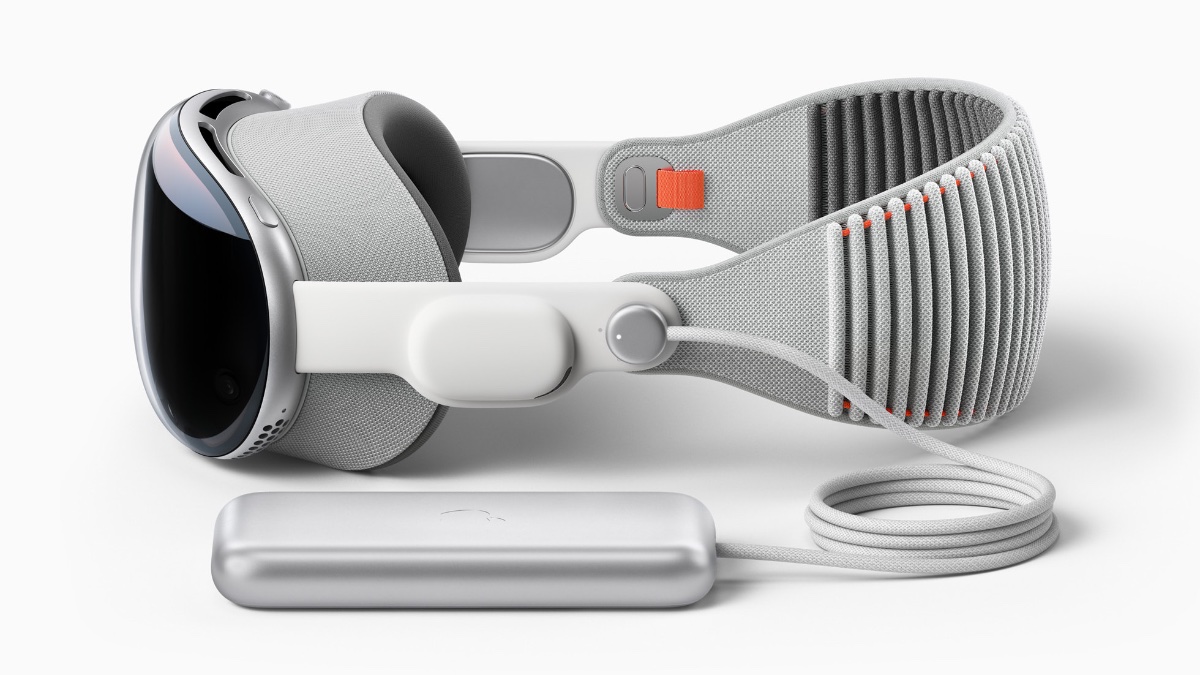 Apple is already working on a less expensive version of the Apple Vision Pro : Tech Live Trends
Apple, having debuted the Vision Pro headset at $3,500, is already working on a cheaper model to get the new product category onto the faces of more people, according to Bloomberg's Mark Gurman in his latest "Power On" newsletter.
Here's what he says in the report: The name Vision Pro even implies there's a non-Pro version in the works, which one has to assume will be called the Apple Vision or Apple Vision One.
Given how expensive the technology is in the Vision Pro, it's important to take a look at how Apple could bring down the cost. And it won't be an easy task to pull that off while making money: the $3,499 price of the Vision Pro is at or near the cost to make it.
The three priciest components in the Vision Pro are its camera and sensor array, its dual Apple silicon chips and the twin 4K microLED virtual reality displays. For a non-pro model, Apple could probably use lower quality screens, either an iPhone-grade chip or an older Mac chip and fewer cameras for lesser performance.
Apple could also probably get away with a simpler headband design, require AirPods for spatial audio instead of the strap with speakers in the Vision Pro, move to a physical versus automatic IPD — distance between eye pupils — adjustment and remove features like the 3D camera. Combined with a more refined production process, economies of scale and a cheaper frame, I'd imagine Apple could knock several hundred dollars off the price.
But there are a few areas I believe Apple will not compromise on in a cheaper Apple Vision. The external screen, known as EyeSight, to show a wearer's eyes, as well as the eye- and hand-tracking system, are as core to the Apple Vision as a touchscreen is to an iPhone. I would expect a cheaper model to keep those features.
Apple is currently planning a release of the cheaper model for as early as the end of 2025, meaning it won't debut for about two years after the original Vision Pro. At the same time, Apple is already working on a second-generation Vision Pro with a faster processor, indicating it's intent on a two-product strategy for the device in line with the standard iPhone and iPhone Pro models.
But, for now, Apple has to hope that the high price of the Vision Pro doesn't drive people away from the category and that there will be enough consumers ready to line up for a cheaper version into 2026.
This info from Gurman is from the free edition of "Power On". If you like it, consider subscribing to Bloomberg.com—you'll receive the newsletter earlier and get exclusive access to a Q&A section.