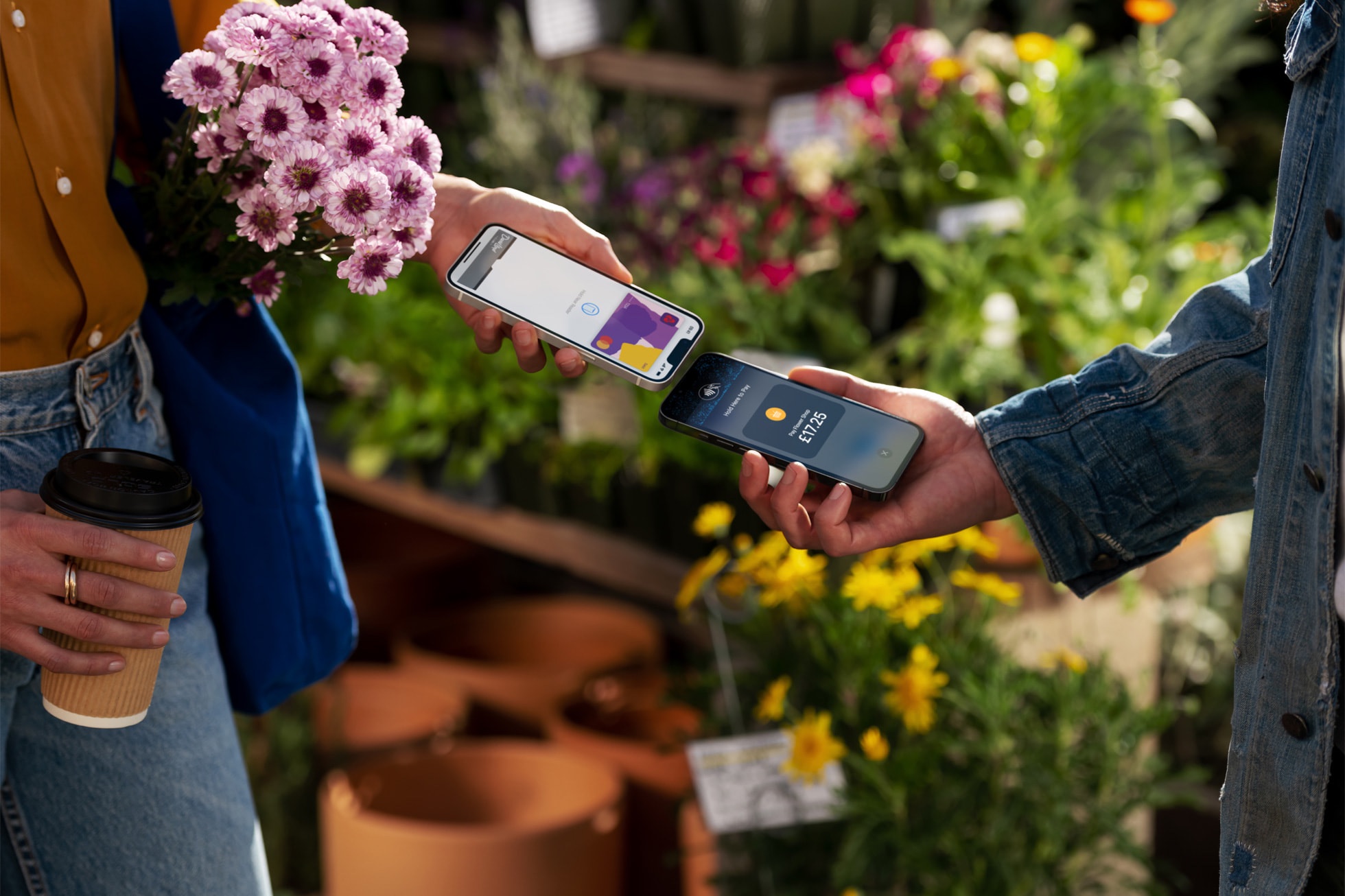 Apple introduces Tap to Pay on iPhone in the U.K. : Tech Live Trends
Apple has announced that businesses across the United Kingdom can now accept in-person contactless payments through Tap to Pay on iPhone. 
The new capability will empower millions of merchants, from small businesses to large retailers, to use their iPhone to seamlessly and securely accept Apple Pay, contactless credit and debit cards, and other digital wallets using only their iPhone and a partner-enabled iOS app — no additional hardware or payment terminal needed, according to Jennifer Bailey, Apple's vice president of Apple Pay and Apple Wallet.
Tap to Pay on iPhone is available for payment platforms and app developers in the U.K. to integrate into their iOS apps and offer as a payment acceptance option to their business customers. Revolut and Tyl by NatWest are the first payment platforms to offer Tap to Pay on iPhone to their U.K. business customers, with Adyen, Dojo, myPOS, Stripe, SumUp, Viva Wallet, Worldline, and Zettle by PayPal coming soon. Tap to Pay on iPhone will also roll out to Apple Store locations in the U.K. in the coming weeks.
With Tap to Pay on iPhone, merchants can unlock contactless payment acceptance through a supporting iOS app on an iPhone Xs or later device running the latest iOS version. At checkout, the merchant will simply prompt the customer to hold their iPhone or Apple Watch to pay with Apple Pay, their contactless credit or debit card, or other digital wallet near the merchant's iPhone, and the payment will be securely completed using NFC technology.
No additional hardware is needed to accept contactless payments through Tap to Pay on iPhone, so businesses in the U.K. can accept payments from wherever they do business. Apple says Apple Pay is already accepted at more than 99% of U.K. retailers.
Tap to Pay on iPhone is available to participating payment platforms and their app developer partners to leverage in their software development kits (SDKs) now. More information can be found on the Apple Developer website.