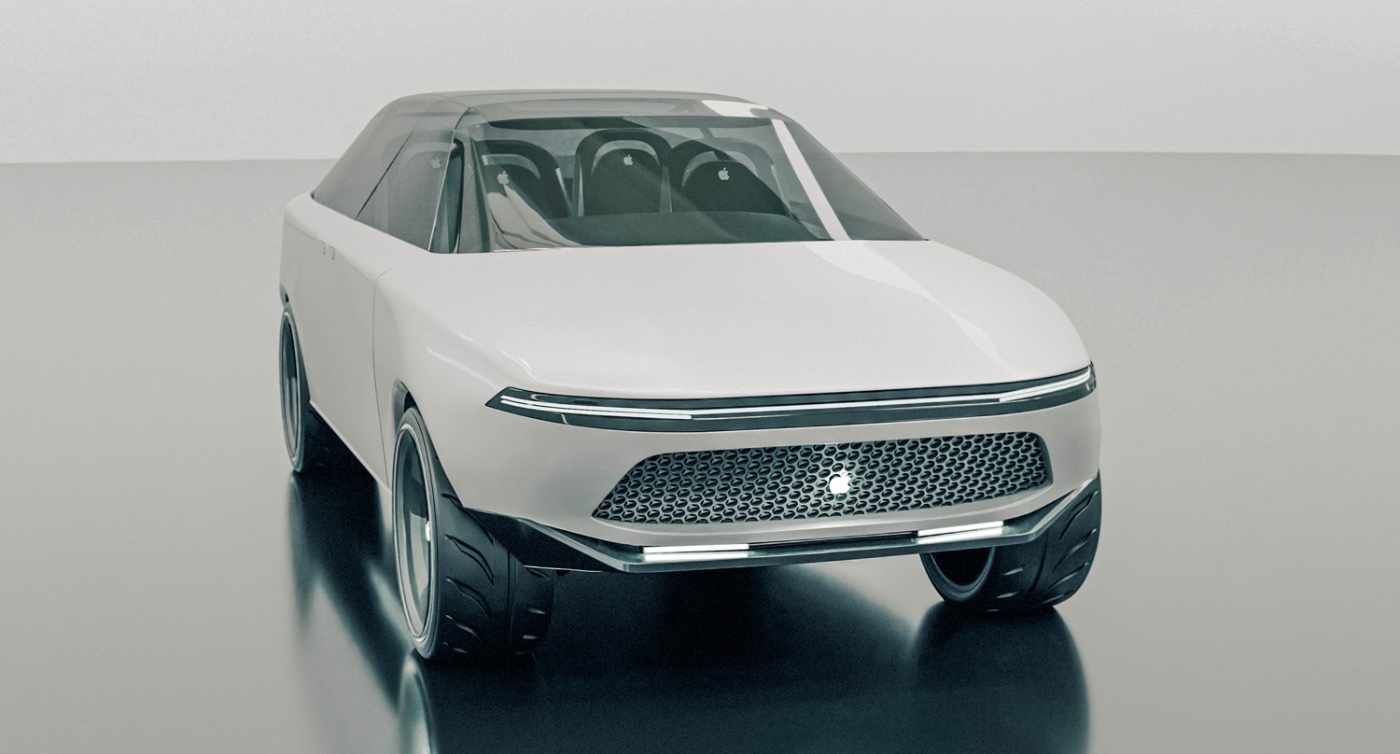 Apple granted patent for a restraint system for the 'Apple Car' : Tech Live Trends
Let the Apple Car rumors roll on. Apple has been granted a patent (number US 11667258 B1) for a restraint system for a vehicle.
About the patent
In the patent, dubbed "telescoping panel with reaction surface," Apple notes that in conventional vehicle cabins, surfaces such as a dash panel, a windshield, a door, a pillar, a roof rail, or combinations thereof can serve as anchor points and reaction surfaces for an airbag that deploys from a steering wheel, a roof rail, or the dash panel during a vehicle event such as a collision to prohibit an occupant from impacting these (or other) vehicle structures.
In vehicle cabins with modular seating systems, such as in an autonomous vehicle (AV) with seat systems that can be arranged into a configuration consistent with the vehicle cabin serving as a mobile office or a living room, options for conventional reaction surfaces and anchor points are limited. In the absence of adequate anchors or reaction surfaces, airbags may be unable to be positioned to effectively protect an occupant during a collision. Apple says that new approaches to occupant safety systems are needed.
Summary of the patent
Here's Apple's abstract of the patent: "A restraint system includes a restraint configured to deploy from an interior surface and restrain motion of an occupant and a support including a door coupled to an upper portion of the restraint. The door is configured to rotate about a pivot. The door includes a telescoping panel configured to telescopically extend from a stowed position behind the interior surface to a deployed position spaced apart from the interior surface in unison with deployment of the restraint so that the anchor reaches the deployed position after the door rotates about the pivot. The support is configured to orient the upper portion of the restraint in respect to motion of the occupant."
When might we see an Apple Car?
I predict that a full self-driving Apple Car won't roll out until 2027 or beyond. As for pricing, your average person likely won't be able to afford the vehicle. According to Bloomberg, Apple's consumer vehicle will start at "under US$100,000." However, I expect that price to be barely under $100,000.
Other rumors said that Apple wanted its vehicle to come without a steering wheel or pedals, but has decided that such a plan isn't feasible at this time. And I'll be shocked if such an automobile is feasible by 2027.
Here's a round-up of other rumors about the Apple Car:
° Apple currently plans to develop a vehicle that lets drivers conduct other tasks — say, watch a movie or play a game — on a freeway and be alerted with ample time to switch over to manual control if they reach city streets or encounter inclement weather. 
° It will use the cloud for some AI processing.
° Apple might offer a remote command center that could assist drivers and control cars from afar during emergencies.
° Apple may also offer its own insurance program.
° Apple still hasn't dialed in on a design for its first vehicle and the team is still working in a "pre-prototype" stage.