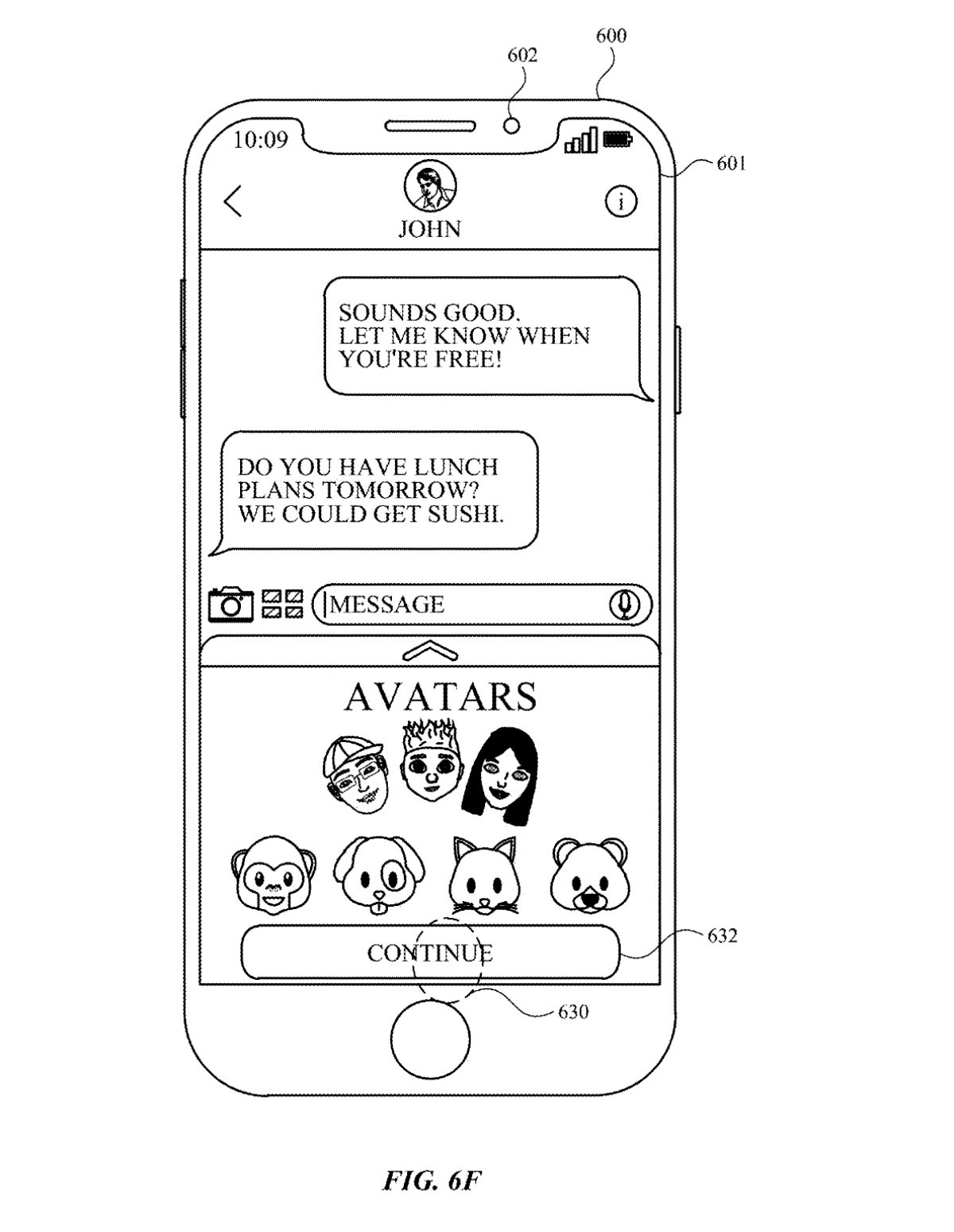 Apple granted another patent for an avatar creation user interface : Tech Live Trends
Apple has been granted yet another patent (number US 11682182 B2) for an avatar creation user interface. It's one of several that involves the company's Animoji and Memoji.
About the patent 
Animojis allow a user to choose an avatar (e.g., a puppet) to represent themselves. The Animoji can move and talk as if it were a video of the user. Animojis enable users to create personalized versions of emojis in a fun and creative way, and Memoji is the name used for Apple's personalized "Animoji" characters.
 Avatars such as Memoji and Animoji are used to represent the users of electronic devices. The avatars can represent the appearance of a user or can represent an idealized or completely fictional representation of the user. 
Avatars can then be associated with a user so that the appearance of the avatar to others triggers an association or link with the user. Avatars can be created and edited for such use, including use in multimedia communications.
However, Apple says that some techniques for creating and editing avatars using electronic devices, however, are generally cumbersome and inefficient. For example, some existing techniques use a complex and time-consuming user interface, which may include multiple key presses or keystrokes. 
What's more, existing techniques require more time than necessary, wasting user time and device energy. Apple thinks it can do better than current procedures for avatar creation.
Summary of the patent
Here's Apple's abstract of the patent: "The present disclosure generally relates to creating and editing avatars, and navigating avatar selection interfaces. In some examples, an avatar feature user interface includes a plurality of feature options that can be customized to create an avatar. In some examples, different types of avatars can be managed for use in different applications. In some examples, an interface is provided for navigating types of avatars for an application."