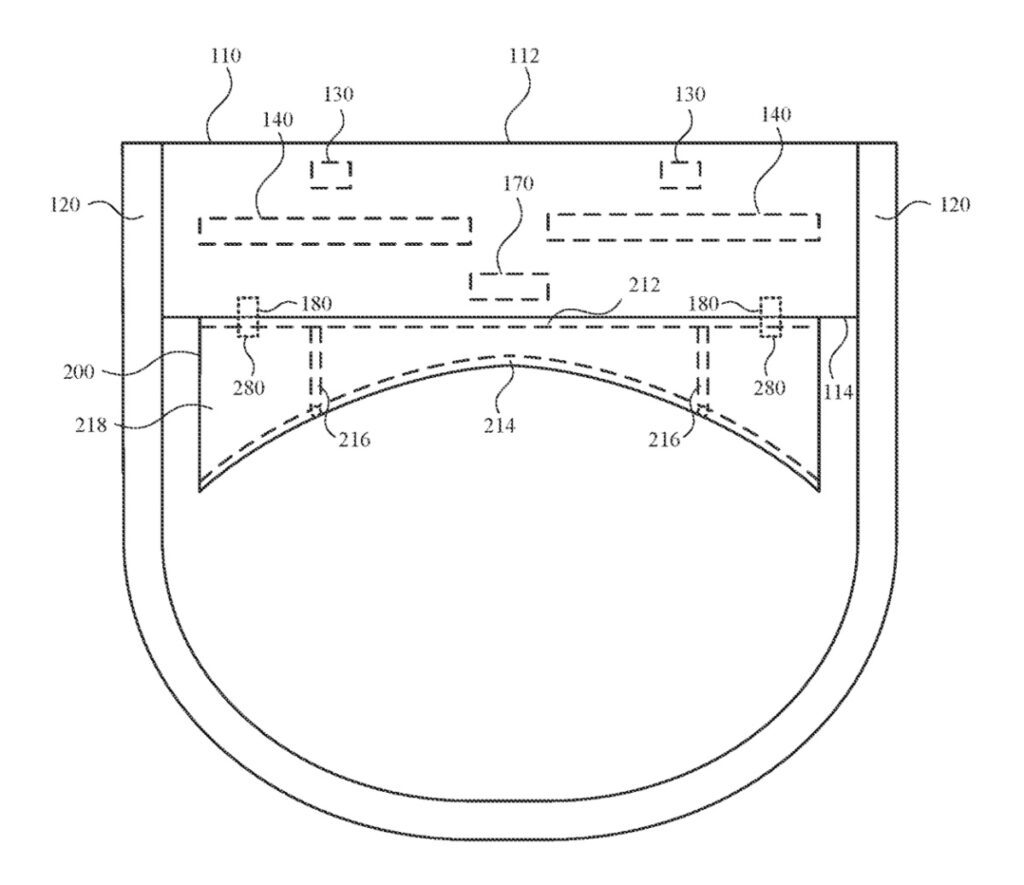 Apple files for two patents for making its Vision Pro comfortable to wear
Apple has filed for two patents showing methods for making the upcoming Vision Pro more comfortable to wear. 
The "spatial computing system" was previewed at last month's Worldwide Developer Conference. However, it won't be available until early 2024 — and then, apparently, in limited quantities.
Patent filing US 20230229008 A1 is for a "head-mountable device with adaptable fit." The goal is to provide adaptable components that move to comfortably engage the face of the user and to exclude light from an external environment. 
This graphic illustrates a top view of a Vision Pro with a light seal element.
The Vision Pro can include a light seal element that includes discrete portions that rotate relative to each other and to a user. Apple says that such mobility allows the portions to be oriented with respect to corresponding regions of the face, so that an engagement surface of each portion directly engages the corresponding region of the face to maximize the surface area of contact.
Patent filing US 20230229007 A1 is for "fit detection for head-mountable devices." It involves modules that provide fit adjustment capabilities when assembled together. By providing the Vision Pro device with modular features, certain modules can provide fit adjustment capabilities without requiring other modules to be custom designed or available in a wide variety of sizes and/or shapes.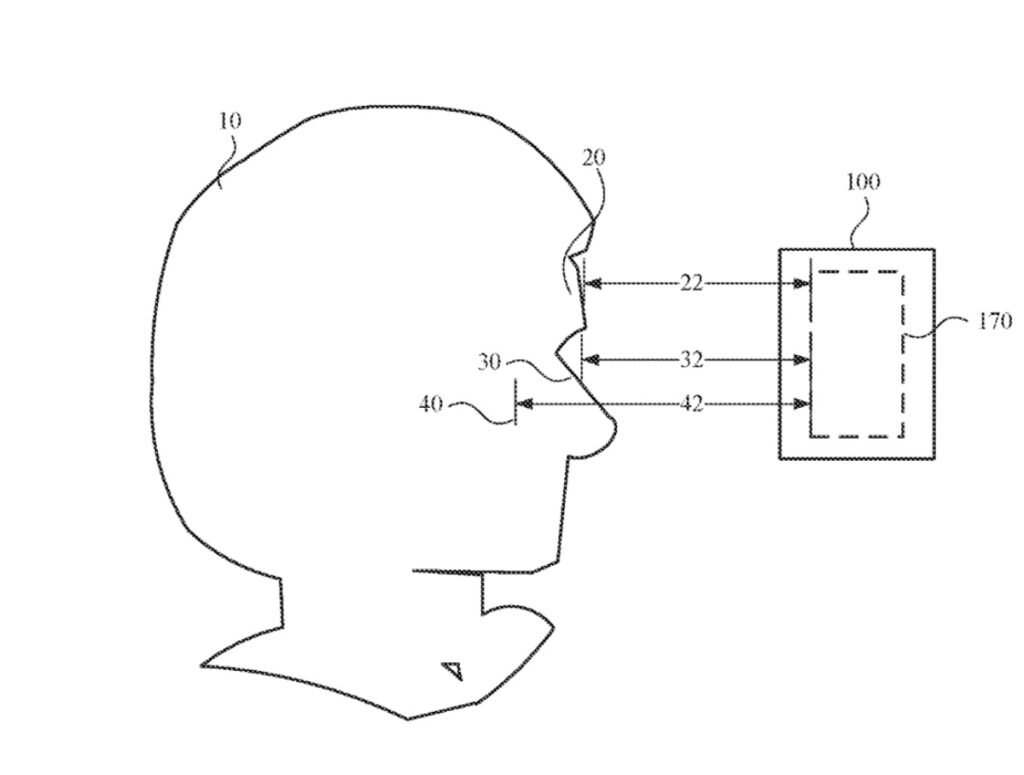 This graphic illustrates a fit detection feature for the Apple Vision Pro.
Apple says the Vision Pro can be operated to guide a user to select the optimal light seal module for use with a head-mountable module. For example, the Vision Pro can include sensors for detecting features of the user's face, forces distributed on the face when worn, and/or entry of light from an external environment.
If you'd like to help support AWT (and help us reach our goal of eliminating ads),  consider becoming a patron. We offer at least three patron-exclusive posts each week. You can start at only $2 per month (though $5/month gets you the exclusives).